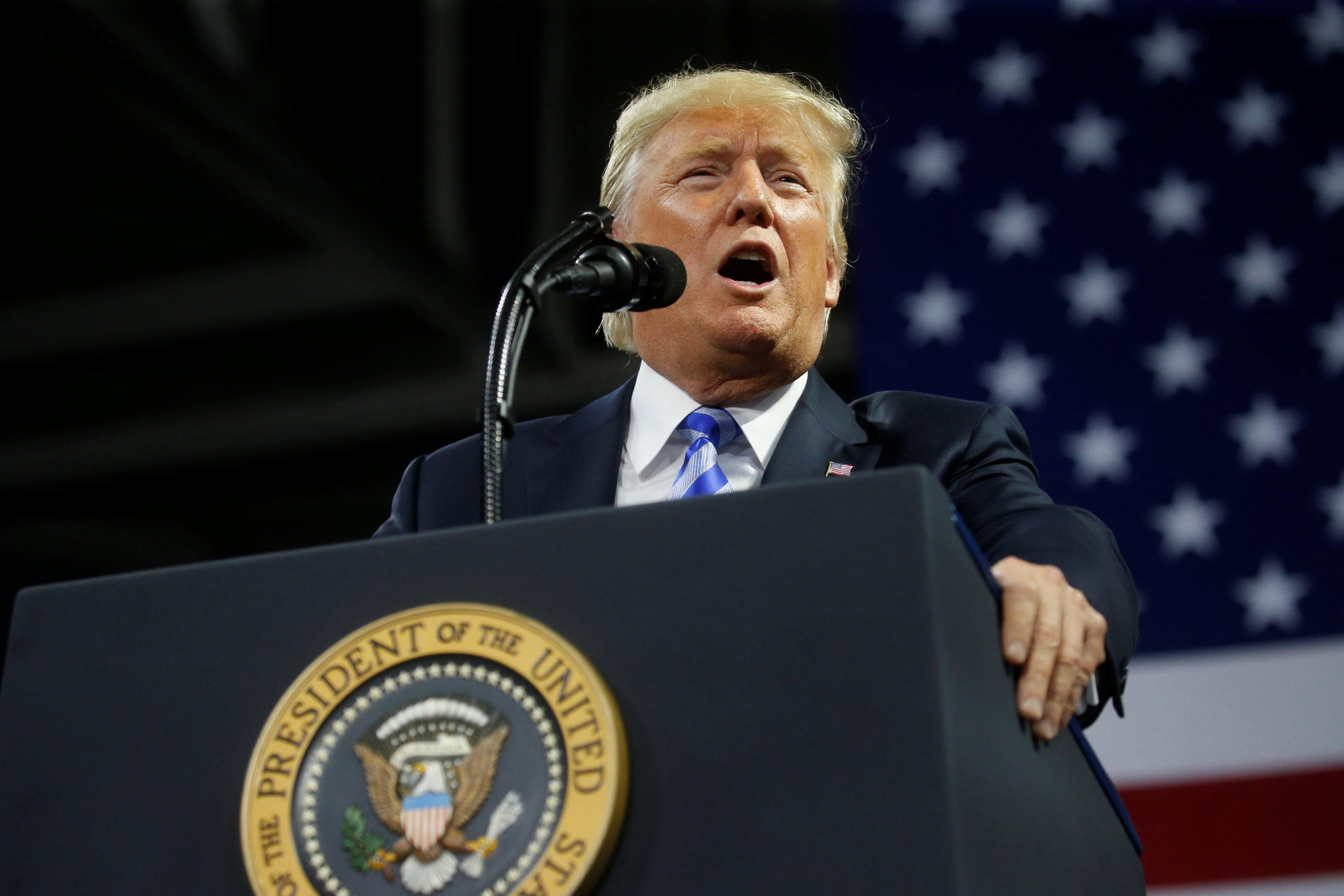 What Cohen's plea says about Trump and campaign finance violations
Could President Trump have violated federal campaign finance laws? In a Manhattan court Tuesday, his former personal lawyer, Michael Cohen, admitted to two criminal counts centered on his payments in 2016 to two women, under Mr. Trump's direction, in an effort to keep them from revealing stories about their alleged relationships with him before Election Day.
Cohen's lawyer, Lanny Davis, suggested on "CBS This Morning" Wednesday that Mr. Trump could be implicated in these charges against Cohen.
"It is definitive, indisputable that Donald Trump's lawyers said in a letter to the special counsel that President Trump directed – the same word that Michael Cohen used in court yesterday under oath – directed Michael Cohen to make illegal payments," Davis said.
Cohen negotiated with American Media Inc. to buy a story for $150,000 from former Playboy Playmate Karen McDougal, who claimed that she had an affair with Mr. Trump, and then bury the story. Cohen also paid adult film star Stephanie Clifford, better known as Stormy Daniels, who also claimed to have had an affair with Mr. Trump, to buy her silence. Both of the payments occurred before Election Day in 2016.
Cohen broke campaign finance law by making an unlawful corporate contribution to Donald Trump's campaign. According to the indictment, he "caused a corporation to make a contribution and expenditure...to the campaign of a candidate for President of the United States." Cohen was repaid by Trump through the Trump Organization, and corporations are not allowed to make contributions to campaigns.
Cohen also ran afoul of individual contribution limits, the indictment says, exceeding the individual contribution limit of $2,700 per election.
As for the president, under federal law, candidates are not allowed to accept corporate contributions.
"If Trump was in on this, he cooperated with Cohen in doing this, and they were conspiring to break campaign finance laws, and the motive was to help the campaign, then he could be guilty of a crime as well," said Rick Hasen, professor at University of California - Irvine Law School who specializes in campaign finance.
Similarly, since AMI bought the story from McDougal for the Trump campaign, that would be considered a corporation making an unlawful contribution to a campaign.
Mr. Trump could be implicated by accepting the payments from Cohen and AMI. "As the candidate, he would be receiving an illegal contribution," Hasen said.
Mr. Trump has denied any wrongdoing, and has begun to suggest that the payments to Daniels and McDougal were not contributions. In an interview with "Fox & Friends" released Thursday, in addition to claiming he learned about Cohen's payments "later on," despite evidence from a recording from before the election released by Cohen in which Mr. Trump appeared to know about the payment to McDougal, Mr. Trump also asserted that the payments were not made by the campaign, but by the candidate himself.
"They weren't taken out of campaign finance, that's a big thing," Mr. Trump said. "They came from me and I tweeted about it."
Mr. Trump seems to be alluding to the fact that candidates can spend limitless amounts of their own cash on their own campaigns. If the payments had been disclosed in filings with the Federal Elections Commission, then Mr. Cohen might not have been in any legal trouble. However, given that these were hush-money payments, "the intention not to report is implicit," as National Review's Andrew McCarthy points out.
The president's defenders point out that President Obama, Vice President Joe Biden and many other Democrats have violated campaign finance laws, to little effect. And Bob Bauer, one of the nation's foremost election law experts notes in a Lawfare post that the money involved here is "a sliver" of the total spent by the campaign, hardly worth the special counsel's time and effort. What is compelling, though, is "that the candidate behind the subterfuge is the sitting president of the United States."
This, Bauer said, "is about the most powerful man in the country — whom prosecutors have observed displaying contempt for legal considerations and constraints, and consistently lying about his actions."
Thanks for reading CBS NEWS.
Create your free account or log in
for more features.