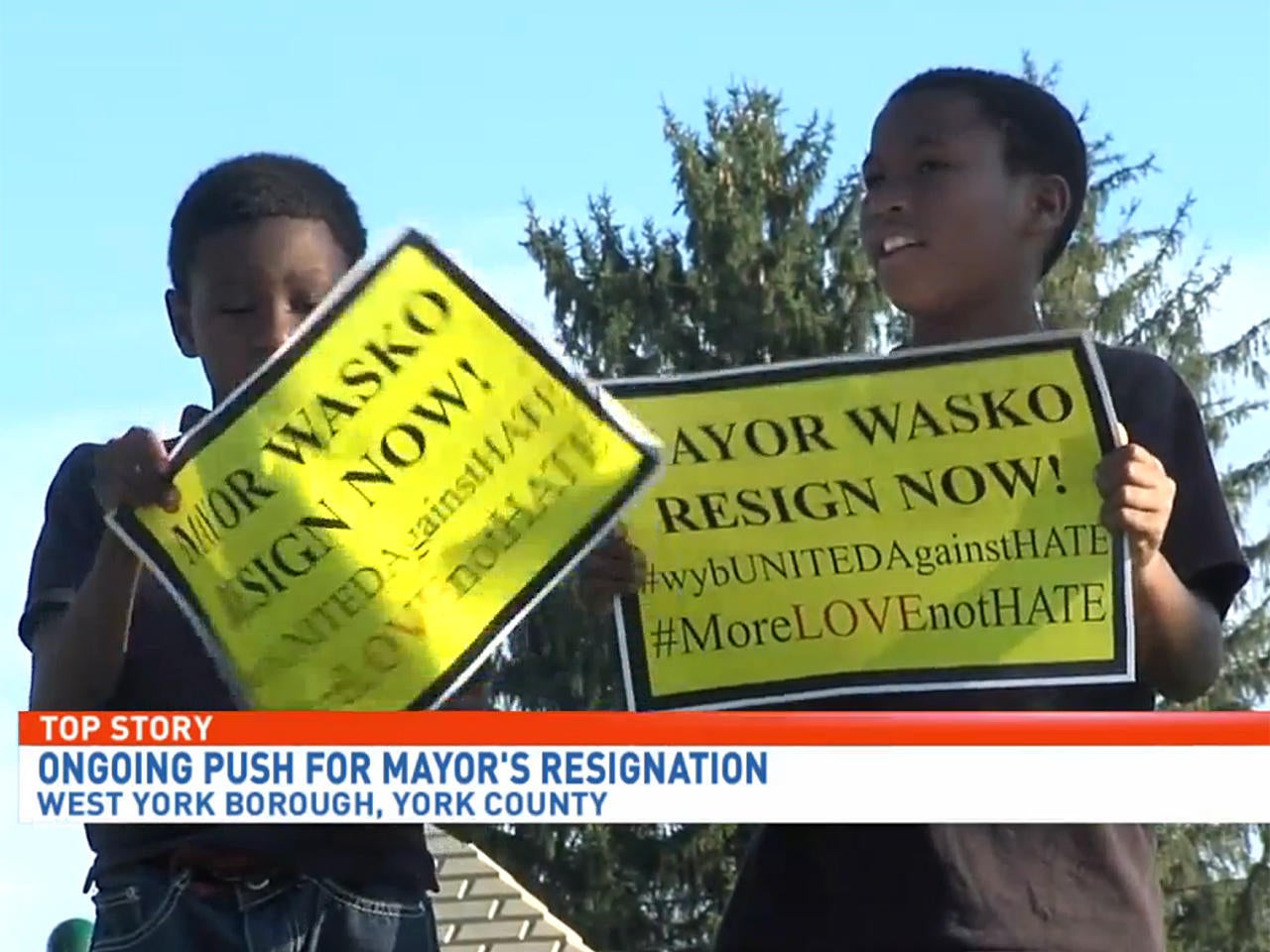 Mayor under fire for racist Obama memes on Facebook
YORK, Pa. -- A town council in Pennsylvania approved a motion Monday night to censure the town's mayor over racist posts on his Facebook page, including two depicting apes with captions referring to President Obama and his family.
PennLive.com reported the West York Council unanimously approved a motion Monday night to censure Republican Mayor Charles Wasko.
"We will send a message to the mayor that his legislative body rebukes him in every way," said council president Shawn Mauck. "He has embarrassed all of us. Not just this table but everyone in this room. Everyone in West York. Everyone in York County, everyone in this Commonwealth."
The council also approved a motion to give the borough solicitor the authority to look into any legal means necessary to remove Wasko as mayor.
"We are on to you," Mauck said, urging the mayor to do the right thing and resign.
One image from June on Wasko's Facebook page showed a wagon full of orangutans and referred to "moving day" at the White House. Another referred to lynching.
Wasko, who is white, did not attend Monday night's meeting, although some council members had indicated earlier that he might show up. He told The Associated Press last week that he's the victim of a "witch hunt," and would provide more details at a later time.
He did have one supporter at the council meeting Monday night, reports CBS21, a man who asked others gathered in the room, "if you start making rules and laws about what you can and cannot say where is it going to lead? You gonna start punishing everyone because they don't agree with what you think and believe?"
Wasko was elected in 2013. Running unopposed as a Republican, he tallied 202 votes, against 78 write-in ballots for other candidates.
He isn't paid as mayor and votes only to break ties on the council. He also oversees the police department in the borough of 4,500, which is about 100 miles west of Philadelphia.
Before council members approved the two motions, residents of the West York community spoke, at times emotionally, about why Wasko did not represent them.
"He is not just distasteful, he is dangerous," said Carla Christopher, a member of Put People First, York County. "He is dangerous to Hispanics, he is dangerous to African Americans. He is dangerous to women, to our Muslim friends and neighbors. ... He is dangerous to the economic stability and future of this borough."
Thanks for reading CBS NEWS.
Create your free account or log in
for more features.