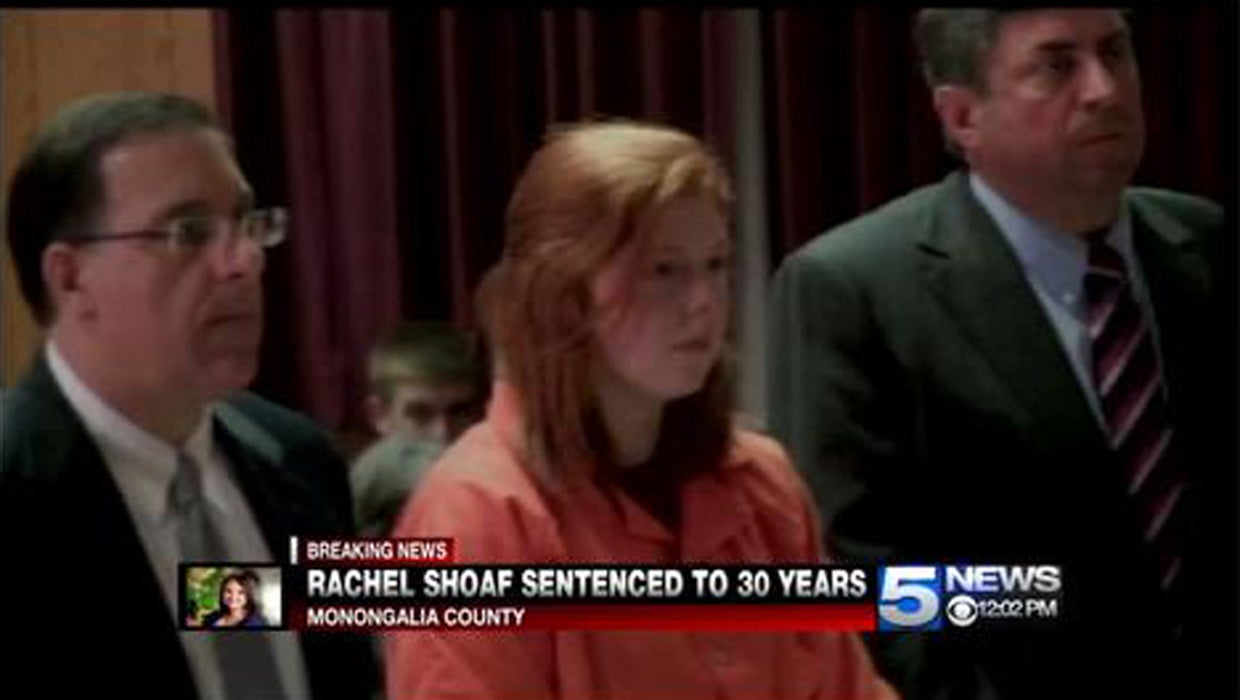 W. Va. girl sentenced to 30 years in Skylar Neese death
MORGANTOWN, W.Va. - Rachel Shoaf, a West Virginia teenager, was sentenced to 30 years in prison Wednesday morning for her role in her friend's death.
Shoaf, 17, apologized before being sentenced Wednesday in Monongalia County Circuit Court. She pleaded guilty last May to second-degree murder in the July 2012 death of 16-year-old Skylar Neese.
Co-defendant Sheila Eddy was sentenced Jan. 24 to life in prison with the possibility of parole for first-degree murder. She will be eligible for parole in 15 years.

CBS affiliate WDTV reports that Shoaf said, "The person that did that was not the real me.... I became scared, caught up in something that I did not want to do."
The prosecution countered that the two girls joked about killing Skylar in science class, according to WDTV.

"Rachel Shoaf murdered my daughter in cold blood," said Dave Neese. "She can take her apologies and sit on them."

WDTV reports that Judge Russell Clawges ordered Shoaf to serve her sentence in a state prison. For now, she will remain in a juvenile facility and a hearing will be scheduled prior to her 18th birthday to determine where she will serve the remainder of her sentence.

Neese was lured from her home, stabbed to death and had her body left in the woods. Prosecutors never divulged a motive. Shoaf told police the girls no longer wanted to be friends with Neese.

Shoaf will be eligible for parole in 10 years.
Thanks for reading CBS NEWS.
Create your free account or log in
for more features.