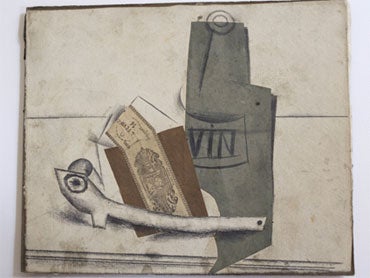 Wearing Flip-Flops A No-No?
In Washington, there's a buzz about flip-flops and it has nothing to do with politics.
Recently, Northwestern University's champion women's lacrosse team visited the White House and met President Bush. A photo was taken to remember the occasion, but many people, including relatives of the athletes, questioned the propriety of wearing flip-flop sandals to meet the president.
Was this a fashion faux pas?
"Definitely a faux pas," says Suze Yalof Schwartz, executive fashion editor-at-large of Glamour magazine, telling The Early Show co-anchor Hannah Storm, "It is just inappropriate.
"They're great for the beach," she says. "They're great for hanging out with your friends. But they're clearly unprofessional. And if you're going to the White House, cover up your toes."
It may have been that the president didn't even noticed what shoes the sports team's members were wearing, says David Zinczenko, editor-in-chief for Men's Health magazine, who agrees it was a poor choice.
He says, "I think the old adage is true: Men dress for women, women dress for other women. So that when women are saying 'Manolo Blahniks,' men are just thinking blah, blah, blah."
So while he notes that the president's attitude --"very casual, very likable and very laid back" -- might make it seem that casual footwear is acceptable, he points out that the president still was wearing the appropriate shoes.
Considering flip-flops are a hot fashion trend, when can you wear them?
"They are so in fashion, but they're in fashion in your life," Yalof Schuartz says. "They're not in fashion in the office, especially if you work in a corporate environment."
Like Zinczenko, she notes you probably will not get promoted if you wear flip-flops, even if the flip-flops are beaded. This is especially true in a corporate environment.
If you think they are appropriate, you need a subscription to Glamour magazine, Yalof Schuartz says. "This is not professional. This is fun for a long skirt if you're going out at night. It is a festive look, but not for the office. You don't want to see someone's toes unless they're on a little bit of a heel.
The heel, such as a Sabrina heel, and the material of the shoe are key. "Plastic is definitely a don't," Yalof Schuartz says. "For women, it is good to show a lot of toe. Toe is hot in the summer, as long as it's in a high-heeled strappy sandal."
Just make sure your toes are pedicured.
For men, Zinczenko says it is best not to show your toes at all. "The more digits you show, the fewer digits your paycheck is probably going to be," he says.
Men's Health magazine recently did a poll in which 55 percent of women said they don't want to see men in open-toed sandals.
Zinczenko agrees that there is a double standard about what casual shoewear is acceptable for men and women, but with a smile he calls it a "win-win situation" for everyone not to see men's toes.
"Cap those hairy buggers," he says. "I see people come in and interview for a job, and I don't know whether to send them to the department of human resources or the department of human services."
As for the women's lacrosse team, they decided to auction their shoes off for charity.
"Do not buy them," Yalof Schuartz warns, "unless you're going to be wearing them at the beach."
Thanks for reading CBS NEWS.
Create your free account or log in
for more features.