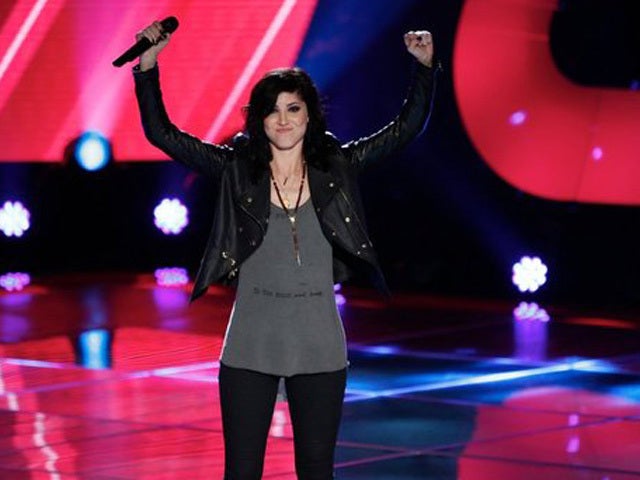 Watch: Kaley Cuoco's sister, Briana Cuoco, auditions on "The Voice"
Monday's episode of "The Voice" marked an emotional night for "The Big Bang Theory" star Kaley Cuoco.
The CBS sitcom star couldn't hold back her tears as she watched backstage with her parents as her sister, Briana Cuoco, gave a blind audition for the judges on "The Voice."
Briana sang a rendition of Lady Gaga's "You and I," and, about a minute into her performance, Christina Aguilera pushed her mentor's button, eliciting cheers and tears from Kaley and her parents as they watched from behind the scenes.
At the urging of fellow judge Adam Levine, Cee-Lo Green also pushed his button about 20 seconds after Aguilera.
"I need to sit down or something," Briana said after being selected by the judges.
"Sometimes you are sitting in your seat and you're struck by the subtleness of a vocal," Aguilera said, "And then sometimes you're just moved by power and raw talent. I really enjoyed it."
Throughout the audition, the judges seemed to be unaware of Briana's sibling connection. She ultimately chose to join Aguilera's team.
She isn't the first relative of a celebrity trying to strike out on her own through a singing competition series.
In 2012, Jim Carrey's daughter Jane Carrey became a contestant on "American Idol" only to be eliminated during Hollywood Week.
Watch video below to see Briana's performance on "The Voice."
Tell us: What did you think of her audition?
Thanks for reading CBS NEWS.
Create your free account or log in
for more features.