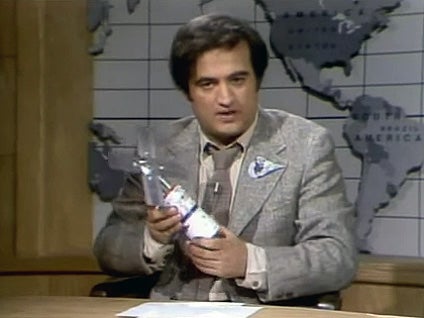 Watch: John Belushi prepares for satellite smash-up
What with a 6.5 ton dead satellite hurtling toward Earth and slated to crash in - well, nobody really seems to know exactly. That leaves we poor humanoids unable to do much about it other than to duck and cover. But this isn't the first time that a potentially fearsome flyby left more than a few people biting their knuckles. In 1979, the imminent demise of America's Skylab was attended by no small amount of fretting. And just like now, our country's scientists back then similarly had no clue where the nine story-tall, 77.5 ton vehicle was going to land. BTW, if that's ever a "Jeopardy" question, the answer is Western Australia.

And so while we wait (and wait...and wait), who better to see the humor in this episode than the immortal John Belushi, recorded here in one of his signature skits on "Saturday Night Live." Enjoy.
Thanks for reading CBS NEWS.
Create your free account or log in
for more features.