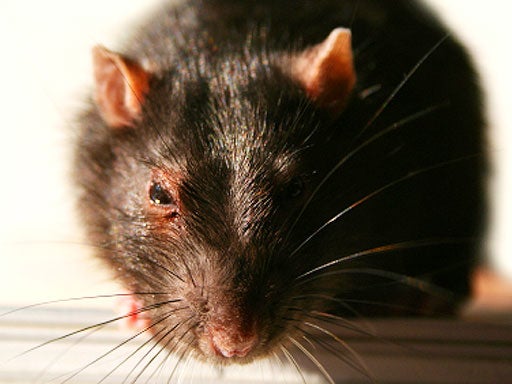 Washington, D.C., adds new weapon in its war on rats
WASHINGTON -- Any mists spotted rising over the swamp may just be Washington wielding its newest weapon in its never-ending war on rats: dry ice.
The District of Columbia's rodent control division's program manager, Gerard Brown, tells The Washington Post the frozen form of carbon dioxide complements the poison the city uses, as reported rat complaints reach a four-year high.
Last month, Brown and Mayor Muriel Bowser oversaw a demonstration in which health department staffers stuffed dry ice into a northeast Washington alley rathole. As the ice smoked, the emanating carbon dioxide suffocated the rats, according to Brown's explanation.
Residents are encouraged to purchase their own dry ice. The city is working on usage guidelines.
Department of Energy and Environment Director Tommy Wells says dry ice is relatively humane, cheap and pet-friendly.
The surge in rats is fueled by a combination of Washington's booming human population and recent mild winters; the rodents would normally die off in more frigid temperatures, the Post reports.
CBS affiliate WUSA-TV notes that D.C. took the top spot last year on a list of the "Pest-iest States" in the country according to Terminix.
WUSA-TV also highlighted the neighborhoods that have reported the most rodent activity, including the 16th Street corridor, Lincoln Park and the Capitol Hill area.
"It's just like an underground city for them," Josephine Hodges of the Columbia Heights neighborhood told the station. "They play just like the kids are playing out here."
Thanks for reading CBS NEWS.
Create your free account or log in
for more features.