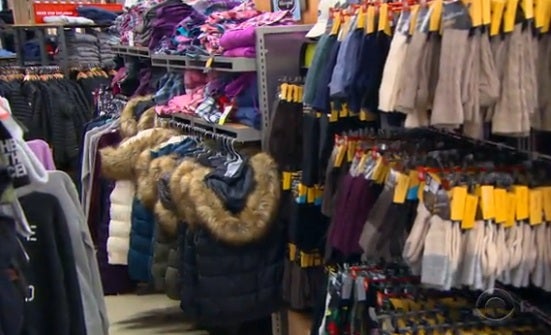 Warm weather cooling apparel sales across the country
NEW JERSEY -- The warm weather across the Northeast made it coats-optional for a number of last minute shoppers.
And the shopping season has also been hot-and-cold this year.
At the Flemington Department Store, in New Jersey, the warm weather has cooled apparel sales. Owner Martin Resnick said most of his heavy winter clothing items are sitting.
"A lot of the business from our industry went away because people just don't feel 'Christmasy' and they're not cold. They're not going to work and feeling cold," he said.
It's a similar story up and down the East Coast.
Data firm Planalytics estimates retailers have lost over $400 million in sales since November 1, compared to the same critical 7-week sales period last year.
In Chicago, sales of long-sleeved knits are down 16 percent. Snow thrower sales are off 15 percent in Cincinnati. And outerwear sales dropped 25 percent in Tampa.
"Retailers may have a great January or February clearing out winter merchandise, but it's gonna be marked down 50 to 70 percent," said Fred Fox the Planalytics CEO. "So they're not gonna make a lot of money off it."
There are some winners in this winter warm up. At some golf courses in the Midwest, rounds of golf played in December have gone up over 1,000 percent. Sales of bicycles, fishing gear and even iced tea, are all up.
But Fox said some retailers are at risk.
"Any retailer that has been marginal, meaning they've been limping along, a season like this could definitely put them out of business," he said.
Martin Resnick said his store will survive -- but it won't make back those sales.
"They're taking the money they would've spent in our industry and they're spending it elsewhere," he said.
Fox said winter apparel purchases are driven by need -- and who needs a heavy coat in this weather? On the other hand, what's bad for retailers is good for consumers, who should be able to stock up on discounted cold weather gear -- if not for this winter, for next year.
Thanks for reading CBS NEWS.
Create your free account or log in
for more features.