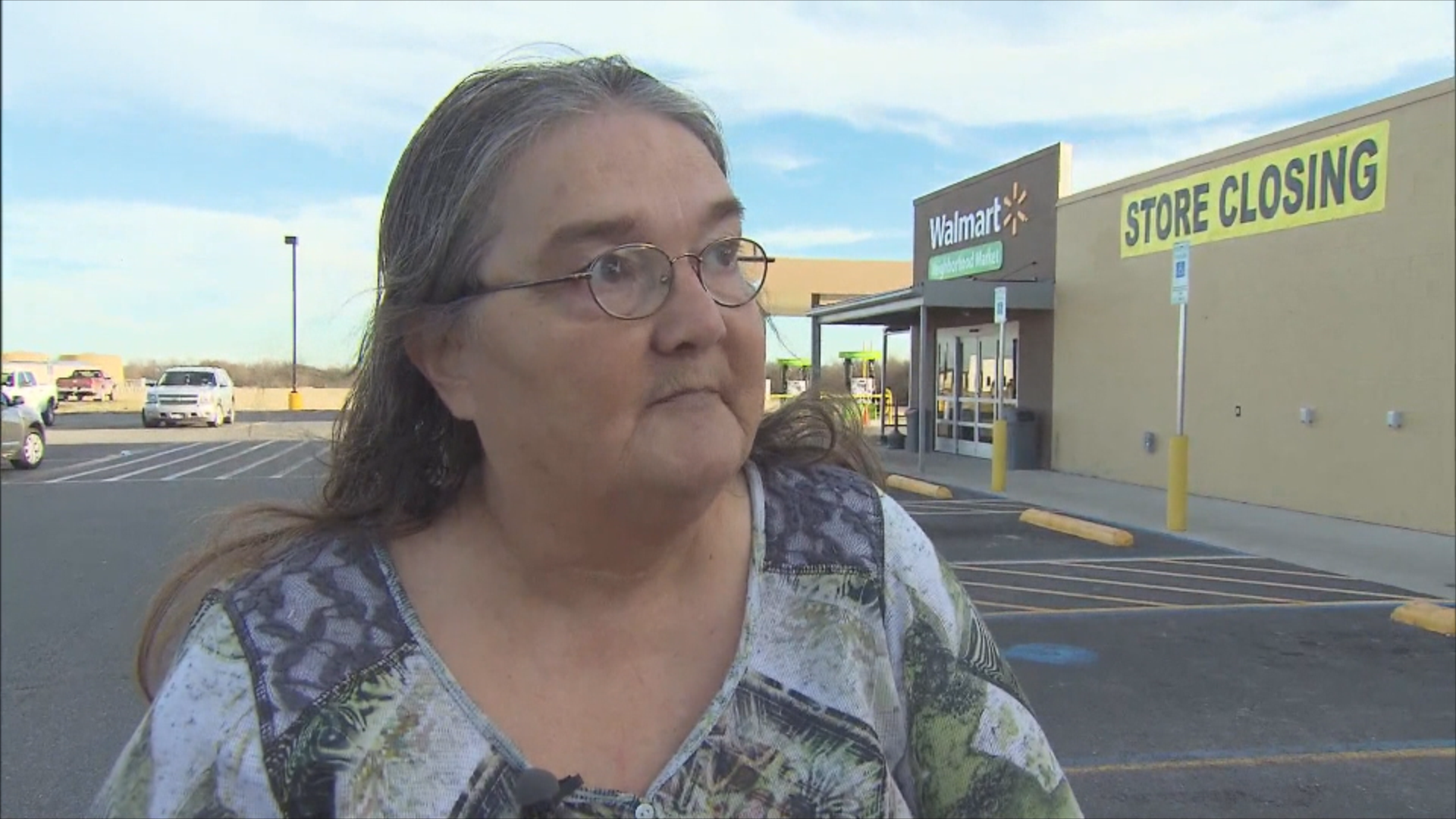 Walmart closures a "double blow" for many frustrated residents
More than 100 Walmarts around the country shut their doors Thursday for good -- many in small towns and rural areas with few other shopping options.
The retailer cites a long-term strategy shift and financial performance. Company shares are down 25 percent over the past 12 months, and the nationwide closures will also impact thousands of employees, reports CBS News correspondent David Begnaud.
"It's maddening because Walmart chose to do this," said resident Retha Thompson, who feels betrayed by Walmart's decision to leave Whitewright, Texas just 12 months after its grand opening. "They chose to come here and then when they put the other grocery store out of business, they want to close down and leave. I'm mad."
She's talking about "Pettit's," the mom and pop grocery that was a mainstay in this small town for nearly 60 years.
"Business - it just quit coming," Larry Deeds, the store's co-owner said.
Pettit's closed about nine months after Walmart opened.
"It's almost enough to bring a tear to your eye to see all these shelves empty," said Will Pettit, who worked here since he was 16.
When Walmart moved in last year, Whitewright's Mayor Allen West said a little competition from Walmart was a good thing. But now that it's leaving, "it's going to hurt the city financially, it's going to hurt the citizens economically and not good for their mental status," the mayor said.
Walmart is closing 154 stores in 27 states, many of them in small towns. In a statement to CBS News, Walmart said:
"The decision to close some of our stores was not easy and we share in the communities' disappointment. We're always searching for opportunities to serve more customers throughout the country -- especially those in underserved communities. We're now focused on where we can help impacted communities through our plans for charitable giving and expediting the process to work with potential buyers for these locations."
"Communities are finally getting a look at not only the effects of when Walmart comes into town, but also when they leave," said Bloomberg news reporter Shannon Pettypiece. "And I think that is a double blow for a lot people."
But Deeds said Walmart doesn't deserve all the blame.
"I lost some customers that had been coming to me for 20 or more years," Deeds said.
And now that Walmart is closed, Retha Thompson will drive half an hour to the closest grocery store.
"It won't be Walmart. I'm done with Walmart," Thompson said.
Two of Thompson's daughters-in-law were Walmart employees. They were offered either a severance package or the opportunity to relocate to work at another store, as goes for thousands of other employees across the country.
Thanks for reading CBS NEWS.
Create your free account or log in
for more features.