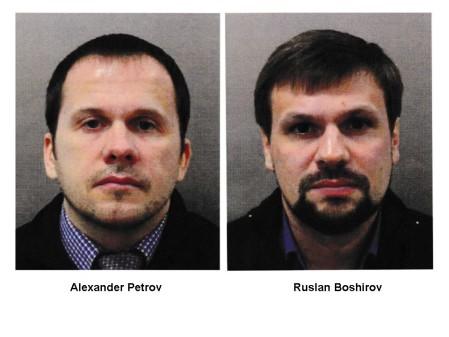 Putin: "Nothing criminal" about suspects ID'd in ex-spy poisoning
MOSCOW -- President Vladimir Putin said on Wednesday that Russia has identified the two men that Britain named as suspects in the poisoning of a former Russian spy, and that there is "nothing criminal" about them. Britain last week charged two alleged agents of Russia's military intelligence agency in absentia with the poisoning of former Russian spy Sergei Skripal and his daughter Yulia.
Britain, and the U.S., blame the Russian government for the attack, a claim that Moscow has vehemently denied.
Speaking at a panel of an economic conference in Russia's Far East Putin insisted they do not work for the military.
"We know who these people are, we have found them," Putin said. "There is nothing special or criminal about it, I can assure you."
Asked by the panel's moderator if the men work for the military, Putin replied that they are "civilians" and called on the men to come forward.
"I would like to call on them so that they can hear us today: They should go to some media outlet. I hope they will come forward and tell about themselves."
After the Skripals were poisoned March 4, Britain and more than two dozen other countries expelled a total of 150 Russian spies working under diplomatic cover. Russia kicked out a similar number of those countries' envoys.
British Prime Minister Theresa May said the use of a chemical weapon in the city of Salisbury, which left a British woman dead and four people, including Skripal and his daughter, seriously ill, was carried out by officers of the GRU intelligence service and almost certainly approved "at a senior level of the Russian state."
Thanks for reading CBS NEWS.
Create your free account or log in
for more features.