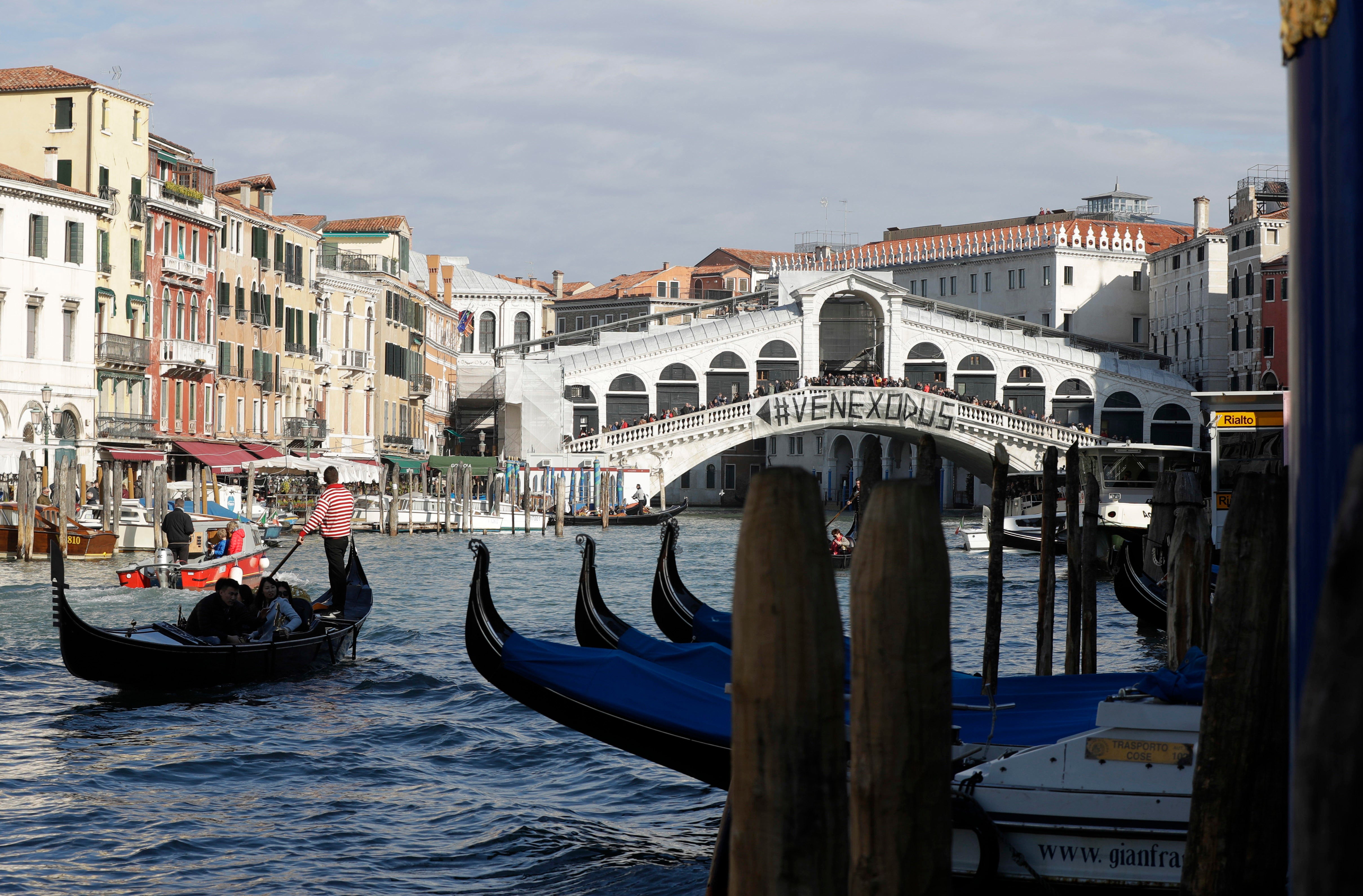 Famed Italian city suffering from too much of a good thing
VENICE, Italy -- There are more tourists than residents in Venice; as many as 90-thousand people visit the city every day.
As CBS News correspondent Seth Doane reports, the "tourist problem" has gotten so bad in Venice that UNESCO -- the UN's cultural body -- has threatened to put the city on a list of "world heritage sites in danger."
It has given Italy two years to deal with the problem, but so far there are no solutions in sight.
The unique charm of Venice makes it a popular destination for many travellers. Its idyllic, narrow canals and quaint alleys draw more than 20 million tourists a year -- and there lies the problem.
Ecologist Jane Da Mosto says Venice's famed lagoon is vulnerable.
"It's too small, it's too fragile… and we can't look after the people that think they are coming to a theme park."
As a resident of Venice, she worries that her city is becoming merely a backdrop for selfies.
While the number of visitors has grown rapidly, the local population is dwindling. In 1951 there were nearly 170,000 residents in the Italian city. Today there are fewer than 55,000.
Venetians have staged a demonstration against the forever-rising tourism. The protestors carried luggage as a symbol that they were on their way out.
"We have to find a way to protect the Venetian life," Mateo Secchi, one of the organisers of the protest, told CBS News, "because a city without citizens is a city without a soul – it's like Disneyland."
Despite working in a hotel, Secchi says mass tourism is "a double-cut weapon because in the beginning you earn a lot of money and everybody is happy, but in the long distance it's big trouble."
The most obvious signs of the tourists' outsized impact on the small city are the huge cruise ships that arrive daily and dwarf the lagoon.
Paolo Costa, the President of the Port Authority says the cruise ships are simply a scape goat.
"Everybody thinks that there is a big ship coming in from nowhere -- with a flood of tourists and they are flooding the city -- this is not absolutely true," he says.
Cruises account for fewer than 10 percent of tourists that travel to Venice. Instead, the fault appears to lie with the three-quarters of tourists who spend just a day in the city. These "day-trippers" travel to the famous city but rarely contribute to the local economy.
Deputy Mayor of Tourism Paola Mar describes tourism as "the city's most important resource," but admits that something must be done to address the "25 years of mismanagement" that have led to this crisis.
They are currently evaluating more than 15 proposals to tackle the problem, including increasing taxes on tourists or gating-off and selling tickets to busy areas such as Piazza San Marco.
The size and geography of Venice make it vulnerable to the global crush of tourism.
The city will have to find innovative ways to tackle the problem if it is to avoid the label of "world heritage site in danger."
Thanks for reading CBS NEWS.
Create your free account or log in
for more features.