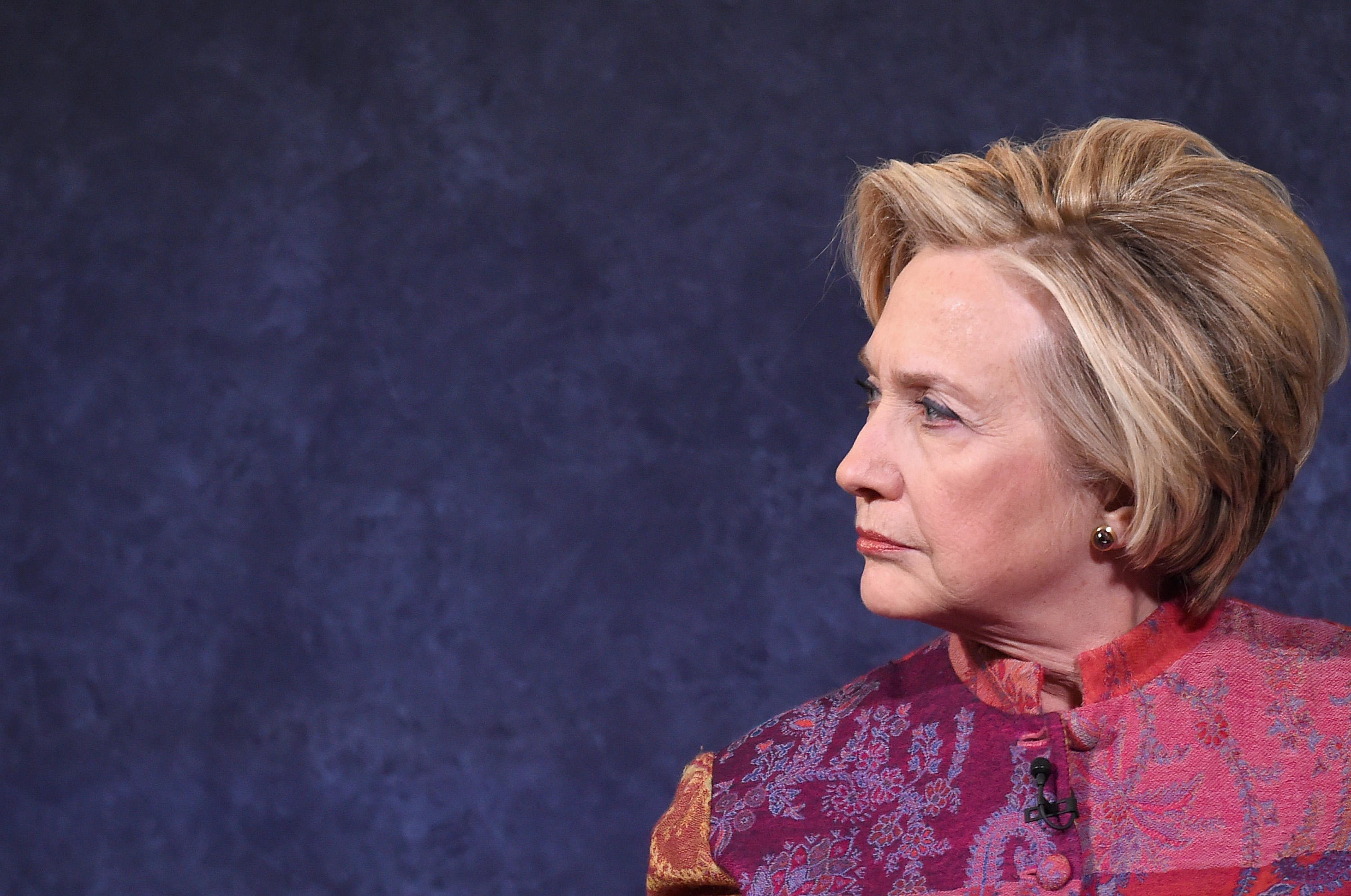 Vanity Fair apologizes for Hillary Clinton video; Trump tweets attack
Vanity Fair has apologized for its controversial humor video offering Hillary Clinton advice. The video suggested New Year's resolutions for Clinton such as taking up knitting or other hobbies, but it prompted backlash from many viewers who saw it as sexist. And in a backlash to the backlash, President Trump sent a tweet Thursday morning blasting the magazine for its apology.
In a statement on Wednesday, Vanity Fair said of the video, "It was an attempt at humor and we regret that it missed the mark."
The video was from Vanity Fair's business and politics page, Hive, and showed editors holding champagne toasts as they made suggestions for what Clinton should do in 2018.
One editor said Clinton could write a sequel to her book, "What Happened," titled, "What the Hell Happened." Most notably, one female editor said, "Take up a new hobby in the new year. Volunteer work, knitting, improv comedy ... literally anything that will keep you from running again."
Another jab included telling Clinton to let go of her resentments toward James Comey.
Many viewers decried the video as sexist, passé or not funny.
Patricia Arquette posted a furious response: "Hey STOP TELLING WOMEN WHAT THE [expletive] THEY SHOULD DO OR CAN DO. Get over your mommy issues."
Others saw a clear double standard.
President Trump weighed in on the drama, tweeting Thursday: "Vanity Fair, which looks like it is on its last legs, is bending over backwards in apologizing for the minor hit they took at Crooked H."
He also took a dig at fashion magazine titan Anna Wintour, a prominent Clinton campaign supporter, suggesting that she was "all set" to be the Ambassador to the Court of St. James, the formal title for U.S. ambassador to the United Kingdom, and that she was "beside herself in grief & begging for forgiveness!"
Wintour is the editor-in-chief of Vogue, not Vanity Fair. She also serves as artistic director for Condé Nast, the publisher of both Vogue and Vanity Fair.
Thanks for reading CBS NEWS.
Create your free account or log in
for more features.