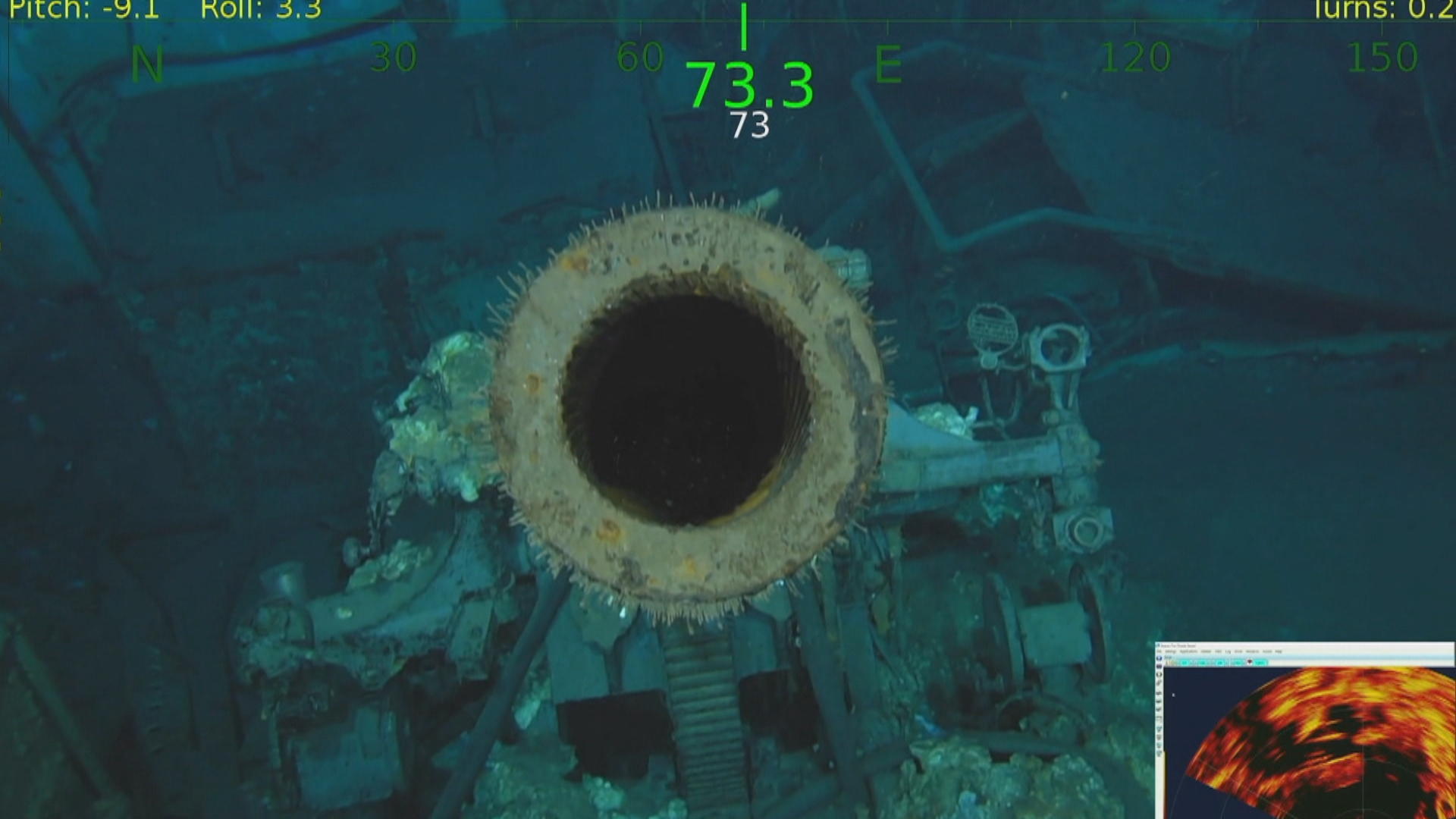 USS Indianapolis discovery offers "closure" for WWII veteran
First on "CBS This Morning," new video shows crews finding the World War II ship, USS Indianapolis, 72 years after it sank. The sinking of the USS Indianapolis led to one of the greatest losses of life from a single ship in U.S. naval history. Of the 1,200-person crew, only one in five survived, reports CBS News' Vladimir Duthiers.
A research vessel owned by Microsoft co-founder Paul Allen found the ship last week in the Philippines Sea at 18,000 feet – or three and a half miles – under the ocean's surface. It sunk in 1945 after being hit by Japanese torpedoes.
With the hull identification No. 35 visible, researchers discovered the ship and its distinct World War II-era weapons.

"The depth of water out here and the remote location makes it extremely difficult to mount a search and be persistent enough to be successful," said Robert Kraft, who led the expedition.
New technology enabled the crew of the RV Petrel to launch a vehicle that could travel down more than 18,000 feet to the ocean floor.

"She was the most iconic and historically significant ship of that time," Kraft said.

She had just completed a secret mission delivering components for one of the two atomic bombs to be dropped on Japan. While en route to the Philippines, two Japanese torpedoes hit and sunk the ship.

Edgar Harrell is one of the estimated 800 men that escaped. An S.O.S. was never received and no one knew they were missing.

"We are thirsty, we are hungry, we are just completely exhausted but we dare not give up," Harrell said.

For four and a half days, they waded in shark-infested waters.

"A shark would be coming through the group and he would take someone fairly close to you," Harrell said. Only 316 men were rescued.

Harrell, now 92, says he was afraid he would never see the discovery of the USS Indianapolis.

"It still leaves open the trauma of that experience but the fact that we found the ship now, that brings closure to the story of the Indianapolis," Harrell said.
The ship's classified mission helped bring the war to a close. The exact location of the ship remains classified because it is an official war grave, and also property of the U.S. government.

Today, only 19 of those 316 men who survived are still living.
Thanks for reading CBS NEWS.
Create your free account or log in
for more features.