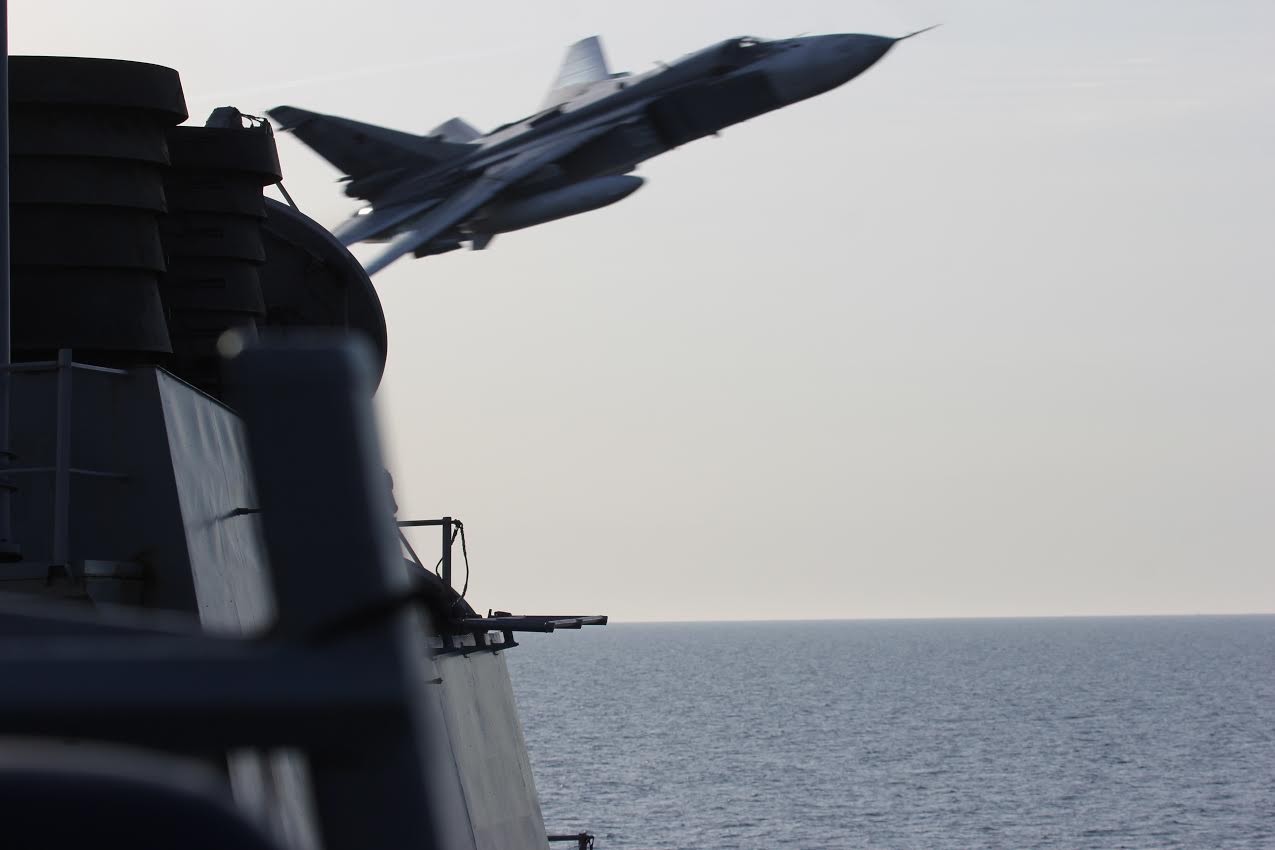 USS Donald Cook buzzed again by Russian jets in Baltic
Yet again Russian jets made provocatively close passes to an American warship, as tensions continue between Moscow and Washington over the conflicts in Ukraine and Syria.
A senior defense official told CBS News that two recent incidents were "more aggressive than anything we've seen in some time."
The first, on April 11, involved two Russian SU24s, when the USS Donald Cook left the Polish port of Gdynia and was about 70 nautical miles from Kaliningrad in the Baltic Sea. The official said the Russian jets made 20 passes of the American ship and flew within 1,000 yards at an altitude of just 100 feet.
In the second incident on April 12, two Russian KA27 Helix helicopters flew several circles around the Donald Cook, apparently taking photos, after which two jets again made numerous close passes of the ship in what the official described as "Simulated Attack Profile."
"They were so close they created wakes in the water," the official said.
In a statement, the U.S. European Command said: "We have deep concerns about the unsafe and unprofessional Russian flight maneuvers. These actions have the potential to unnecessarily escalate tensions between countries, and could result in a miscalculation or accident that could cause serious injury or death."
To underscore their point, the command released videos of the incidents on YouTube.
It's not clear how many times this type of incident has happened, but in 2014 Pentagon officials publicly decried a similar incident in the Baltic.
A close-flying jet came within a few thousand feet of the USS Donald Cook, a guided missile destroyer which was conducting a "routine mission" at the time.
The U.S. ship tried to contact the plane's cockpit, but received no response.
The Russian plane, which the U.S. says was unarmed, made at least 12 passes. This continued for about 90 minutes. The event ended without incident.
While the jet did not overfly the deck, Col. Steve Warren called the action "provocative and unprofessional."
Thanks for reading CBS NEWS.
Create your free account or log in
for more features.