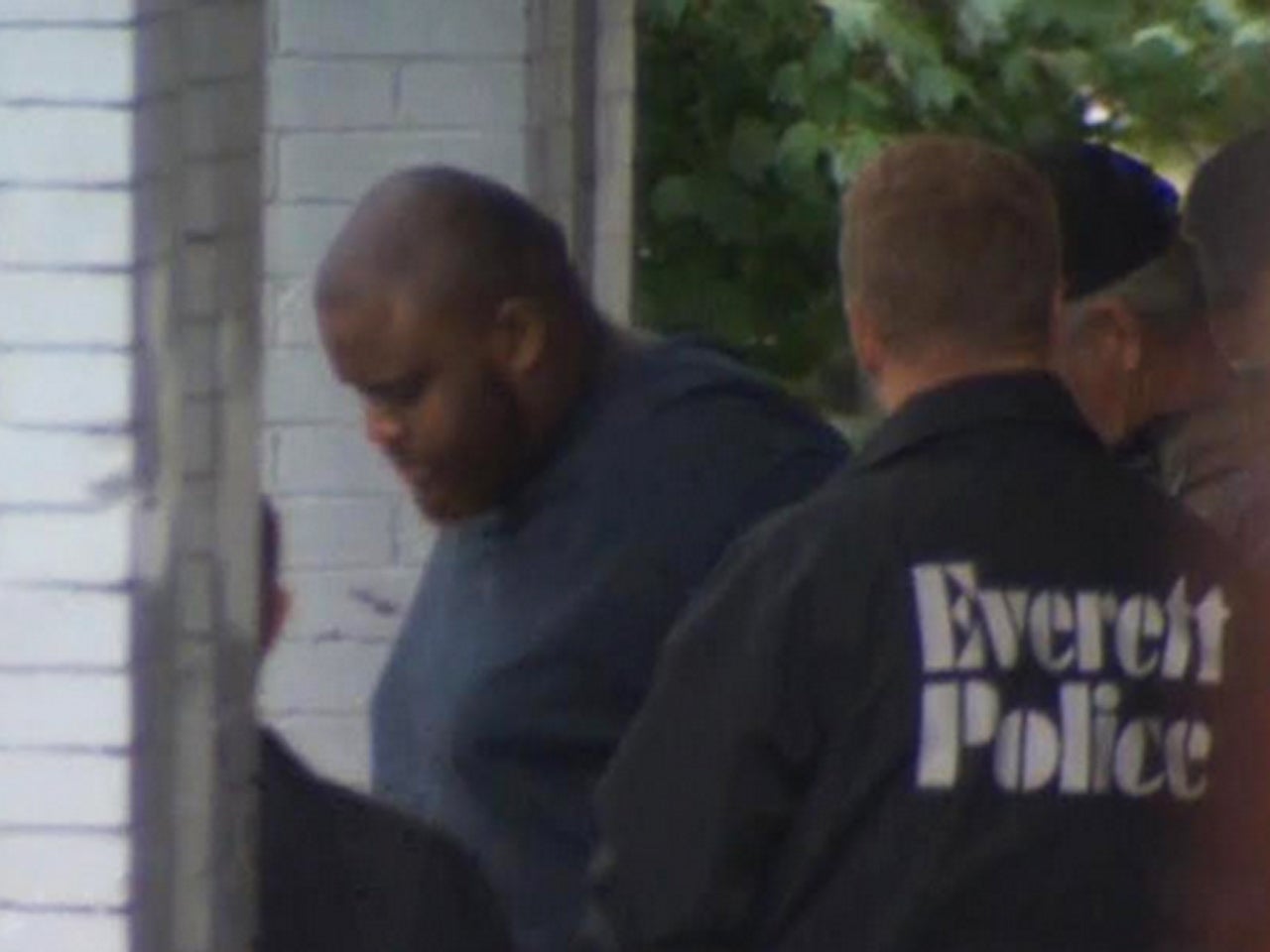 Boston terror probe widens after police arrest suspect
A Massachusetts man is in custody in connection with Tuesday's shooting of a man police say was radicalized by Islamic State of Iraq and Syria (ISIS) propaganda, reports CBS News correspondent Jeff Pegues.
Police led the man, David Wright, out of an Everett home late Tuesday, linking his arrest to the terror investigation of Usaama Rahim.
Just 14 miles away, investigators say, Rahim had pulled out a knife and waved it at officers in Boston. Moments later, police fired, shooting and killing him. He was under 24-hour surveillance at the time he was killed.
"We believed he was a threat," Boston Police Commissioner William Evans said.
Evans says the shooting was caught on nearby surveillance cameras, and the video shows police guns weren't drawn at first.
"And they kept retreating, verbally giving commands to 'drop the weapon, drop the weapon,"' Evans said. "At some point the individual -- proximity came [so] close that the officers were in danger."
Federal law enforcement sources say Rahim had been on joint terrorism task force radar for several months, but in recent weeks they began tracking him around the clock.
Sources tell CBS News Rahim and Wright were communicating with each other about attacks in the U.S., which is why Wright was arrested. Authorities continue to search for other people both Rahim and Wright were communicating with, the sources say.
Wright is expected to appear in federal court in Boston Wednesday, according to Christina Sterling, a spokesperson for U.S. Attorney Carmen Ortiz.
In the aftermath of the failed attack in Garland, Texas, the FBI increased surveillance and investigations of closed cases and perceived low priority threats.
Recent intelligence bulletins have warned about homegrown violent extremists influenced by ISIS' online propaganda, which has been urging attacks against law enforcement and military targets.
A federal law enforcement source told CBS News investigators believed Rahim wanted to target police. His brother, an Imam in a mosque in Oakland, tweeted that, before Rahim was shot, he was on the phone with his father and his last words were, "I can't breathe."
"It's unfortunate that it feels like we've become a place where we shoot first and ask questions later," Ali Samee, a member of the mosque, said. "This is deeply troubling and we're all very, very hurt right now."
Thanks for reading CBS NEWS.
Create your free account or log in
for more features.