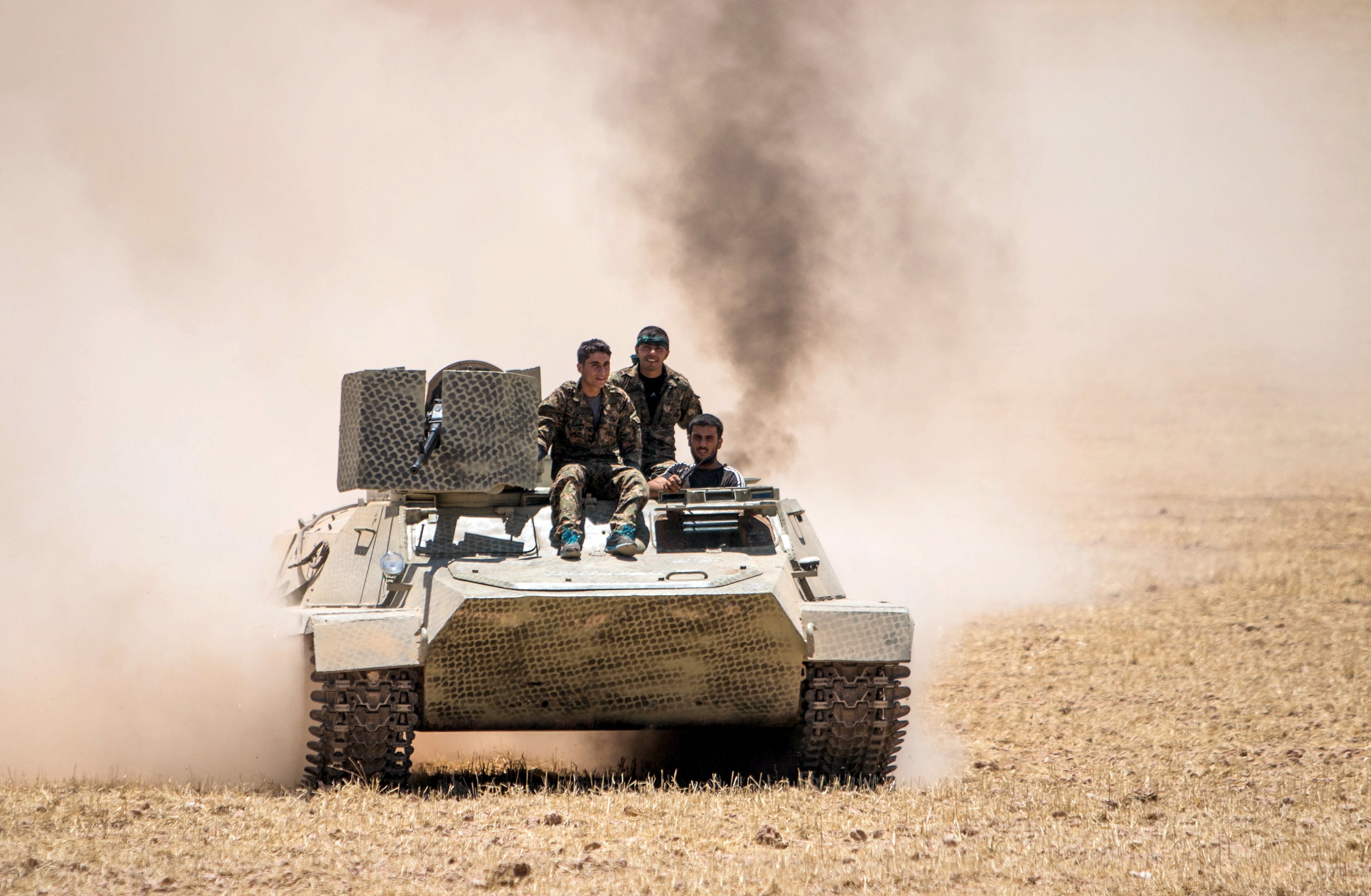 U.S. troops in Syria, but is it enough to beat ISIS?
NORTHERN SYRIA - President Obama revealed Monday that a small contingent of elite U.S. commandos has begun working with allied forces inside Syria to "tighten the squeeze" on the Islamic State of Iraq and Syria (ISIS).
Mr. Obama announced the pre-planned incursion in a speech intended to prove his administration is stepping up the fight against the extremist group. The administration said weeks ago that about 50 U.S. Special Operations forces would help allied groups target ISIS leadership in and around the de-facto capital of the group's self-declared Muslim state, Raqqa.
CBS News correspondent Charlie D'Agata is inside northern Syria with soldiers from the Syrian Democratic Force, a newly-formed group made up largely of Kurdish and Arab fighters who the U.S. military is now working with in the war-torn nation.
A local commander told D'Agata he had met with U.S. forces on the ground in Syria who are helping to coordinate local militias, and providing equipment, intelligence and training.
The commander told CBS News the Americans are working with his troops because they have proven themselves on the battlefield.
And D'Agata says it's true that, with the help of U.S. and coalition airstrikes, the forces have been able to claw back some territory from ISIS, recapturing key cities like Hassakah and Kobani in Syria, and pushing the extremists back toward Raqqa.
D'Agata asked what difference a relatively small group of U.S. Special Forces could make on the battlefield, and the commander said in addition to helping call in accurate airstrikes, the deployment symbolically shows that the U.S. is committed to the fight.
But the commander also cautioned that the U.S. troops are about to see for themselves what they're up against, and if America is serious about defeating ISIS, it will need to contribute more than guns and bullets; America's new allies will need artillery, armored vehicles and antitank weapons to match ISIS' firepower.
Thanks for reading CBS NEWS.
Create your free account or log in
for more features.