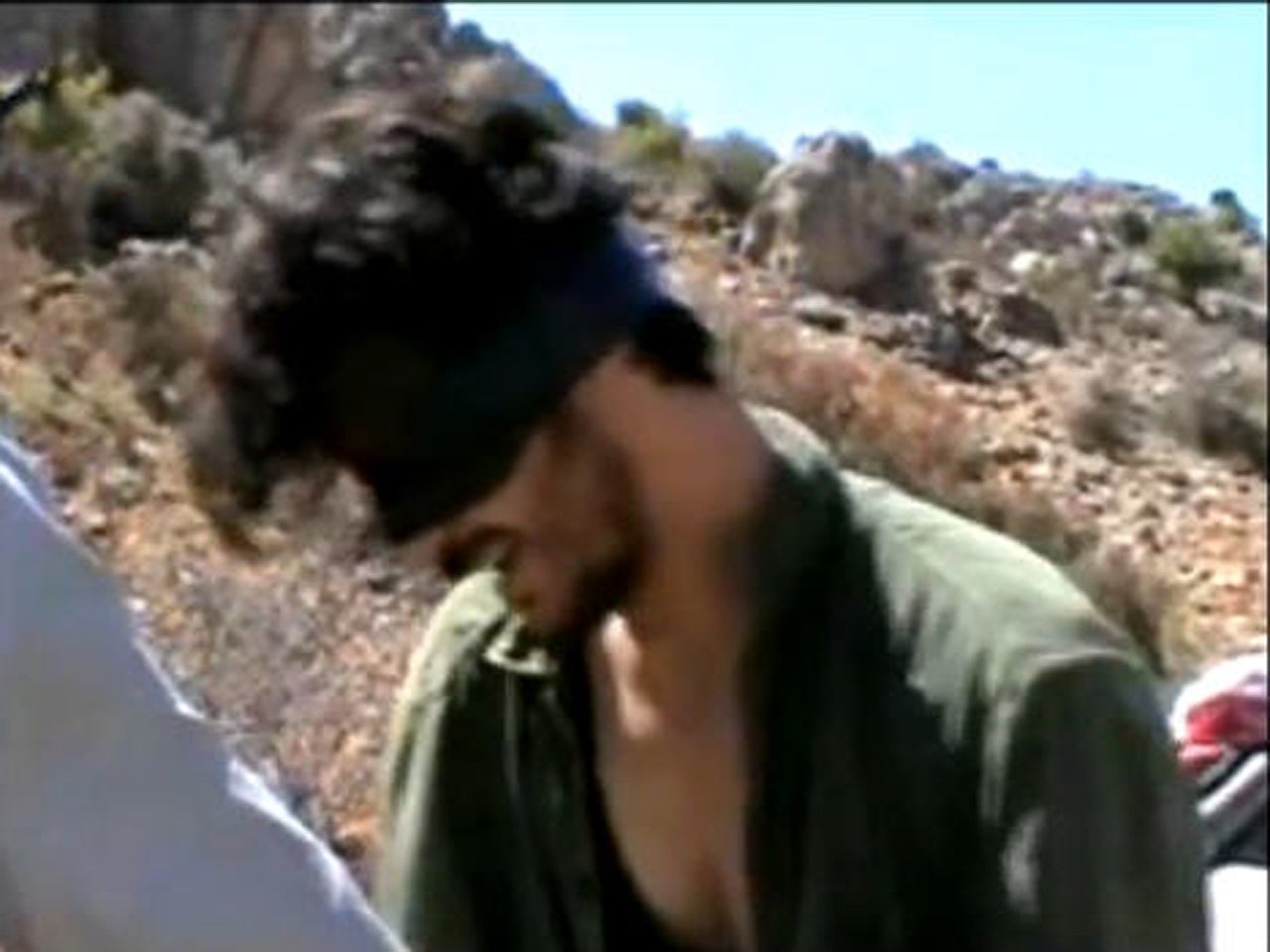 U.S. State Department says it is likely the Syrian government has U.S. journalist Austin Tice
New video has surfaced online showing missing American journalist Austin Tice surrounded by anonymous captors, but the brief clip sheds little light on his whereabouts or condition.
Tice, a former Marine and freelance journalist who has worked for CBS and other news organizations, has been missing since August 13, when he last emailed colleagues, according to McClatchy Newspapers.
Before Tice vanished outside Damascus, he had been reporting on the escalating violence in Syria as a freelance journalist.
No group has claimed responsibility for his abduction so far, but U.S. State Department spokesman Victoria Nuland told reporters Monday they have an idea.
"You know, there's a lot of reason for the Syrian government to duck responsibility," Nuland said, "but we continue to believe that to the best of our knowledge we think he is in Syrian government custody" - something the Assad regime denies.
The video appeared on a Facebook page of one of Syrian President Bashar al Assad's supporters, but had been on YouTube for six days prior, reports CBS News correspondent Margaret Brennan.
The video shows Tice being led by men in robes carrying automatic weapons, and repeating "God is great" in Arabic.
Tice is then heard saying part of an Islamic prayer in broken Arabic, and just before the end of the 47-second clip, he appears in distress, saying "Oh Jesus" twice.
The State Department would not confirm that it is in fact Tice in the video, but his family released a statement from their home in Austin saying: "Knowing Austin is alive and well is comforting to our family. Though it is difficult to see our son in such a setting and situation as that depicted in the video, it is reassuring that he appears to be unharmed."
U.S. officials suggest that the video may be staged to make it appear Tice is being held by Islamic extremists - pointing to clothing worn by the men with Tice that is native to Afghanistan (not typical of the radical Islamic militant groups operating in Syria), and to the forced recitation of a prayer.
Also, the quality of the video appears to be better than the amateur clips posted online by opposition groups, in spite of what seems deliberate attempts to make the footage shaky.
"It's almost as if someone went out and watched tapings and video clips of men and fighters in Afghanistan and tried to mimic their behavior, but did so in a very poor manner," analyst Elizabeth O'Bagy, of the Institute for the Study of War, told CBS News.
None of the purported militants with Tice in the video speaks, apart from the "God is great" refrain, and none of them show their faces.
The Syrian government has neither confirmed nor denied responsibility for the kidnappings of several other journalists. Turkish journalist Cuneyt Unal has also been missing since mid-August, and the Turkish government and advocate groups insist the Syrian regime is responsible for his safety.
Both Unal and Tice went missing while reporting alongside rebel fighters.
Thanks for reading CBS NEWS.
Create your free account or log in
for more features.