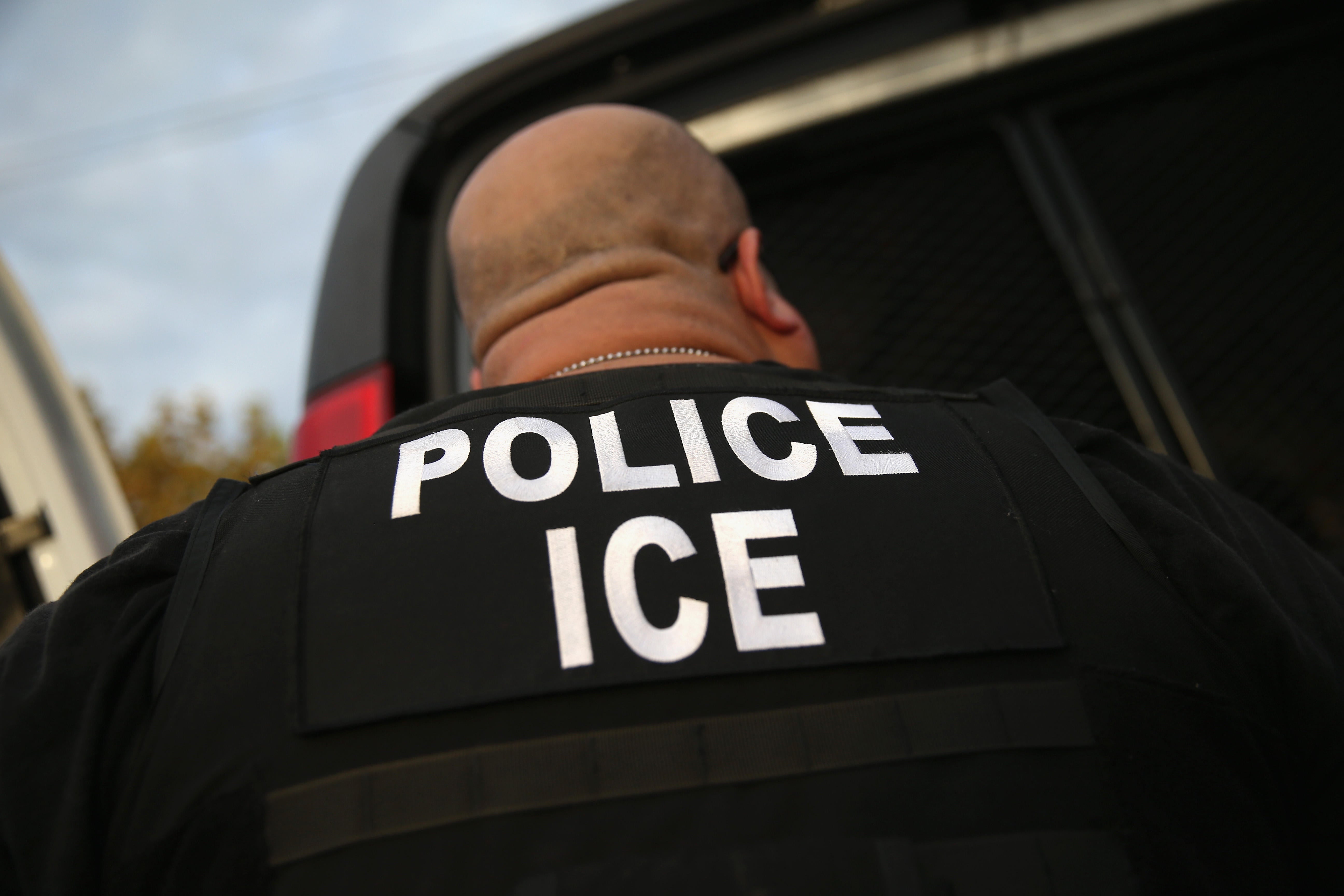 U.S. Immigration and Customs Enforcement says nationwide raid is canceled
CBS News has confirmed that U.S. Immigration and Customs Enforcement (ICE) says it has scrapped plans to carry out large nationwide immigration raids due to the hurricanes, but "routine operations" will continue.
Late Thursday, ICE issued a statement to CBS News saying that they do not usually comment on future potential law enforcement actions, but that they were adjusting its operational plans in wake of Hurricane Harvey and impending Hurricane Irma.
"Due to the current weather situation in Florida and other potentially impacted areas, along with the ongoing recovery in Texas, [ICE] had already reviewed all upcoming operations and has adjusted accordingly. There is currently no coordinated nationwide operation planned at this time," the statement read. "The priority in the affected areas should remain focused on life-saving and life-sustaining activities."
Although plans had not been finalized, ICE had planned large immigration raids later this month, CBS News can confirm. Those plans were scrapped due the hurricanes.
ICE went on to say that its "fugitive operation teams will continue to target and arrest criminal aliens ... who are in violation of our nation's immigration laws, in non-affected areas of the country, as part of routine operations."
Meanwhile, this report comes on the heels of President Trump rescinding an Obama-era program that would protect immigrants brought into America as children. The Deferred Action for Childhood Arrivals (DACA) will be phased out and potentially impacts nearly 780,000 people in the U.S. Further action for DACA recipients, known as Dreamers, now lies with Congress.
But, Mr. Trump tweeted that DACA recipients have "nothing to worry about" despite that his administration is phasing out the program and a series of talking points advised them to self-deport.
CBS News' Andres Triay contribued to this report.
Thanks for reading CBS NEWS.
Create your free account or log in
for more features.