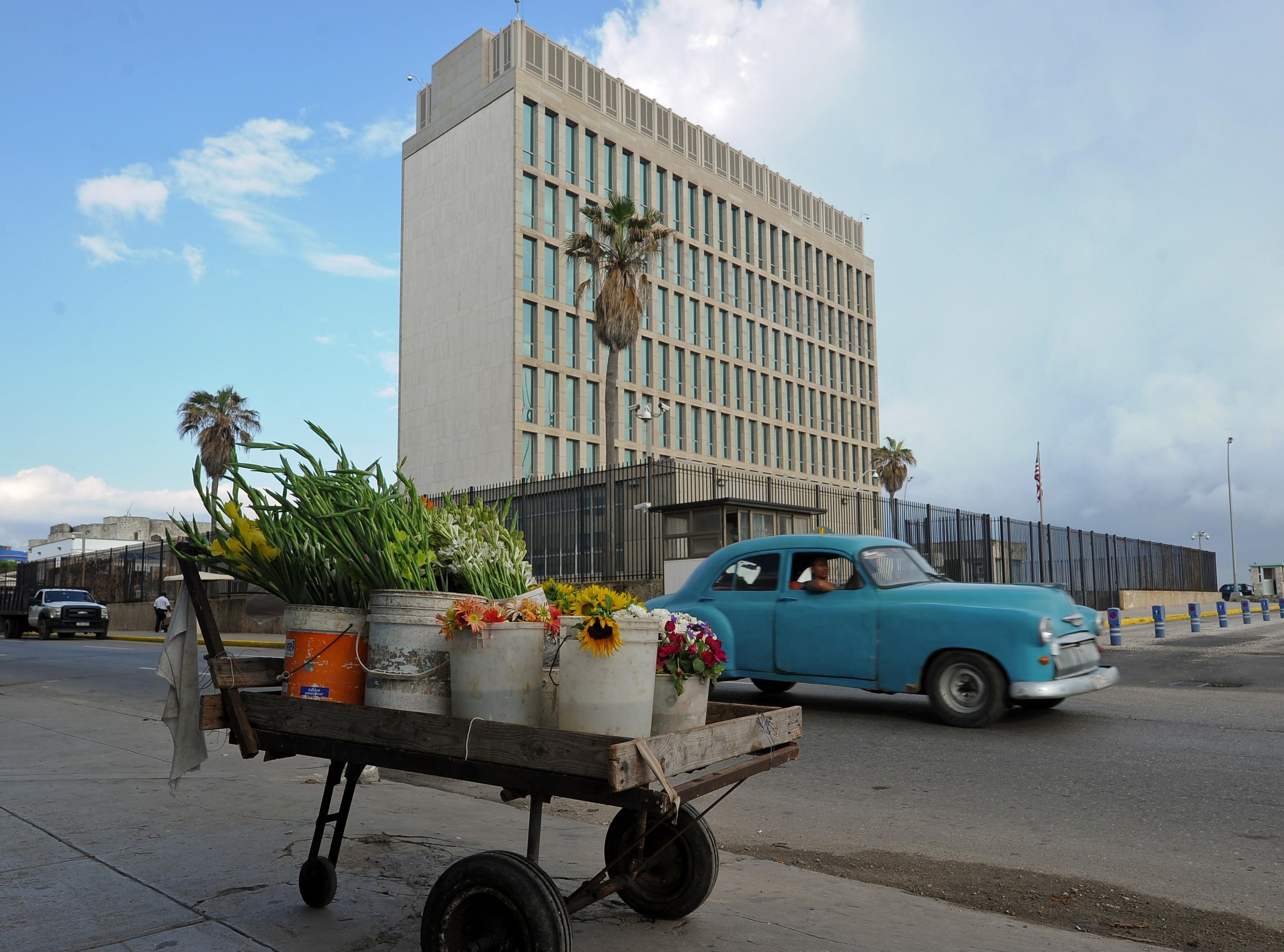 1 more U.S. worker in Cuba has "confirmed" mystery illness
WASHINGTON -- Medical tests have confirmed that one additional U.S. Embassy worker has been affected by mysterious health incidents in Cuba, the State Department said, bringing the total number to 25. The new "medically confirmed" worker is one of two who were recently evacuated from Cuba after reporting symptoms.
State Department spokeswoman Heather Nauert said the other worker is "still being evaluated" by doctors. Prior to the newest incident, the most recent medically confirmed case from Cuba had been in August 2017, Nauert said.
The confirmed Cuba patients have been found to have a range of symptoms and diagnoses including mild traumatic brain injury, also known as concussions.
In March the United States made permanent its earlier decision to withdraw 60 percent of its diplomats from Cuba, citing a need to protect American personnel from what the State Department has called "health attacks," which remain unexplained. "We still do not have definitive answers on the source or cause of the attacks, and an investigation into the attacks is ongoing," the State Department said in the spring.
In October, the department ordered non-essential personnel and all family members to leave Havana, arguing the U.S. could not protect diplomats from unexplained illnesses that have harmed at least 24 Americans. But by law, the department can only order diplomats to leave for six months before either sending them back or making the reductions permanent.
China cases
U.S. medical teams are also screening Americans who worked in a southern Chinese city, and the State Department has confirmed evacuating a number of government workers who experienced unexplained health issues like those that hurt the U.S. personnel in Cuba. The evacuations of the workers in Guangzhou followed medical testing that revealed they might have been affected.
State Department spokeswoman Heather Nauert said earlier this month that "a number of individuals" were brought to the U.S. but didn't say how many were affected or evacuated. One case in Guangzhou had been disclosed last month.
That employee has been left with mild traumatic brain injury, and was sent home in April, U.S. officials told CBS News in May.
The mother of one of the State Department employees who says he was injured in Guangzhou told CBS News' Steve Dorsey that her son, Mark Lenzi, left the country in early June "on orders." He was wrapping up a two-year tour there with his wife and two children.
Lenzi told the New York Times that he had resided in the same apartment tower as the officer evacuated in April and suffered in recent months from what he called "neurological symptoms."
Lenzi's apartment was in one of several high-rise buildings in The Canton Place featuring restaurants and galleries spaced around a central plaza. Another diplomat who reported symptoms was at a different upscale building near the consulate.
Thanks for reading CBS NEWS.
Create your free account or log in
for more features.