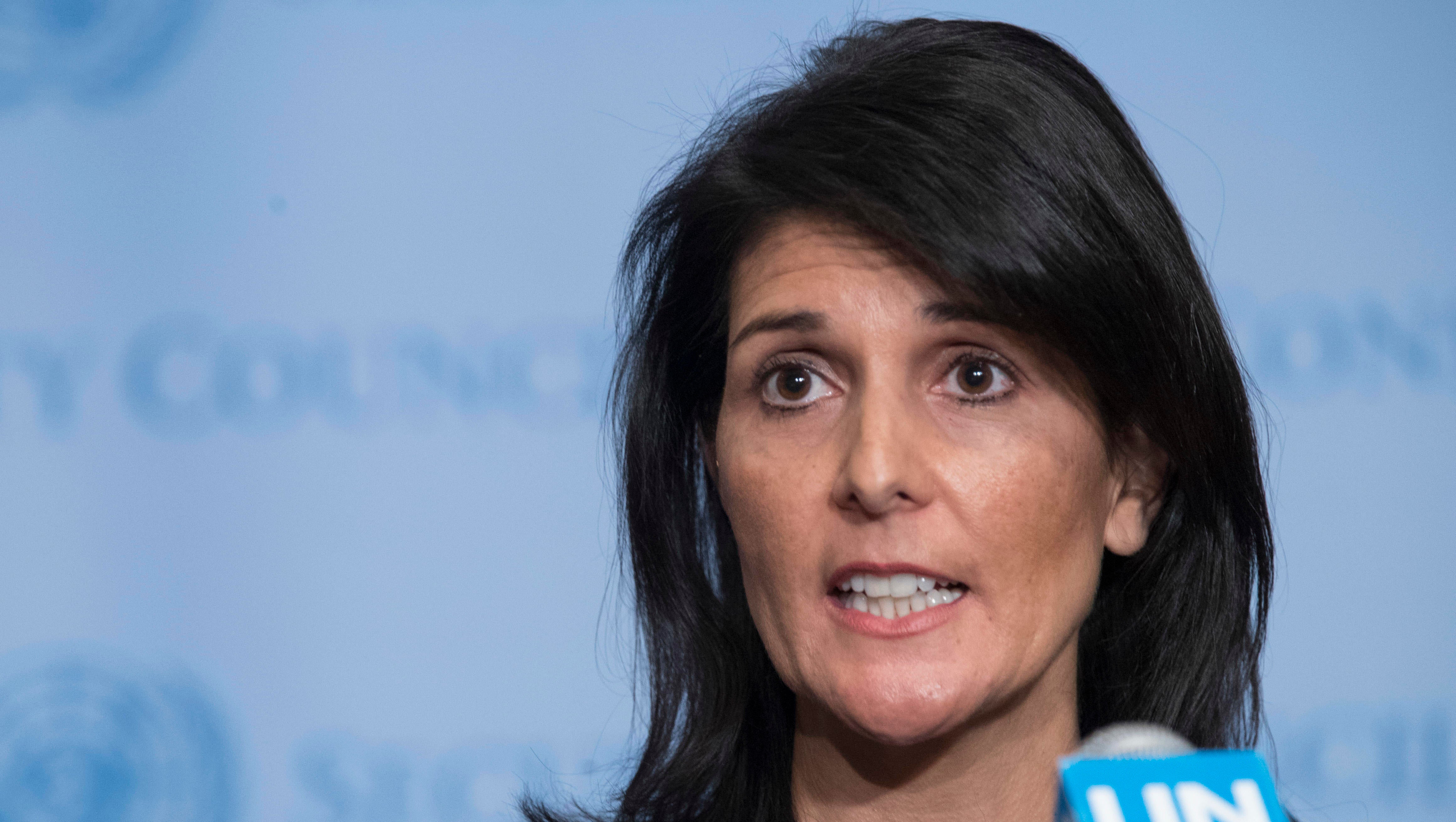 U.S. boycotts UN human rights council debate on Israel and Palestinians
UNITED NATIONS -- The U.S. is boycotting a session at the U.N. Human Rights Council that focuses on Palestine and other Arab occupied territories, saying it is biased against Israel.
In a statement Monday, U.S. Ambassador to the U.N. Nikki Haley took aim at a permanent agenda item at the council focusing on Israel and the Palestinian territories -- the only one of its kind to focus on a single country at every HRC session, including at the meeting in Geneva on Monday.
"The United States will not participate in discussions under Agenda Item 7 at the Human Rights Council in Geneva, other than to vote against the outrageous, one-sided, anti-Israel resolutions," Haley said, referring to agenda item regarding Israel and the Palestinian territories.
The move follows the administration's strategy of boycotting sessions of the council while maintaining the right to vote, reports CBS News' Pamela Falk. Both Haley and Secretary of State Rex Tillerson have called for reform of the permanent agenda item as a compromise step before the U.S. completes its consideration of whether or not to withdraw from the council altogether.
State Department spokesman Mark Toner said in a statement that "the continued existence of this agenda item is among the largest threats to the credibility of the Council."
The council's targeting of Israel has decreased in recent years, according to a 2017 report by the Council on Foreign Relations. In 2006, 60 percent of the country-specific resolutions passed by the HRC were against Israel. In 2009, when the U.S. joined the council, that number went down to 40 percent, and further decreased to less than 20 percent in 2016.
Thanks for reading CBS NEWS.
Create your free account or log in
for more features.