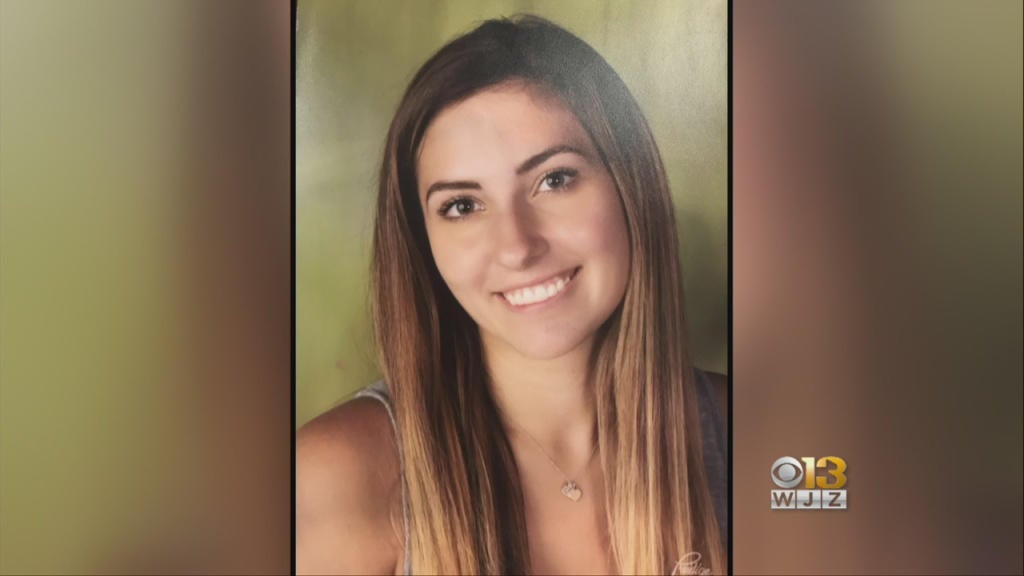 Adenovirus death: Father says dorm mold "didn't help" ill daughter
The University of Maryland is trying to calm fears that recent mold problems on campus may be linked to a virus that caused a student's death. Freshman Olivia Paregol, 18, died on Sunday after contracting adenovirus, which typically causes respiratory illnesses. The university said five more students have illnesses tied to the virus, but insists there's "no consistent connection" to mold. Olivia's father believes the school could have done more.
University of Maryland freshman Jessica Thompson told CBS News she and her roommate discovered mold on their shoes and clothes in their dorm room in August. She believes the fungus eventually made them sick.

"You can't sleep at night because the pillow is right next to mold and you're up all night coughing," Thompson said. "We got to go home on the weekends and we would be totally fine at home, and we would come back and would be sniffling and coughing and then have headaches."

Thompson said they repeatedly alerted the issue to university officials who eventually moved them – and more than 500 other students – to temporary housing while the school worked to clean the dorms.
"They had put in a dehumidifier, and the heat had finally turned on and the mold seemed to go away, but it was a good two-and-a-half months," she said.

According to Olivia Paregol's father, her room also had mold. Olivia already suffered from Crohn's disease and a weakened immune system before contracting adenovirus, her father said several weeks into the fall semester, she complained of respiratory issues and visited the campus health center.

"It didn't help the illness. I think that's a really fair statement. We don't know that there's causation, yet, but it didn't help things," Ian Paregol said.
The University of Maryland said it learned of the first case of adenovirus on November 1. This past Tuesday, the school announced there were a total of six cases, including Olivia's.

"I want the other kids to make sure they don't get sick. I mean…apparently there were two kids sick when we came forward, right? That was the 13th. I would've liked to have had that information. And now there's three more kids sick," Ian said.
Dr. David McBride, head of the university's campus health center said that while they want to acknowledge there are cases on campus, they don't "want to stir up unnecessary angst."
"What we've done is we've stepped up our cleaning efforts, we're on high alert here and we're working to be very diligent to follow up on cases when students are sick to make sure that they don't worsen," McBride said.

The University of Maryland said state and local health officials are investigating the outbreak on campus and the CDC says mold can cause respiratory-related symptoms including wheezing and a stuffy nose. The adenovirus began spreading at a New Jersey health center last month. Eleven children died in that outbreak.
Thanks for reading CBS NEWS.
Create your free account or log in
for more features.