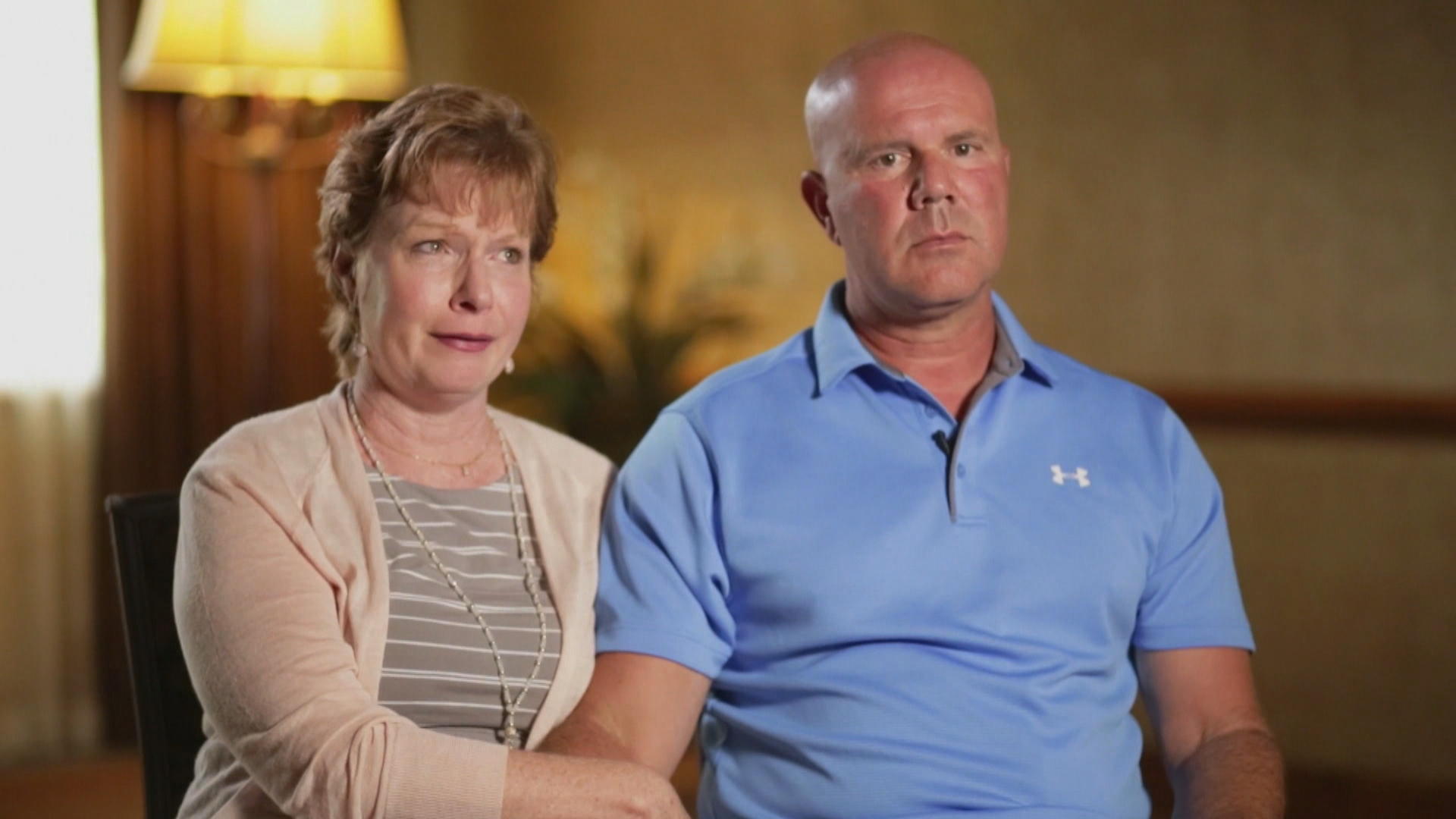 Alleged rape victim who committed suicide felt betrayed by investigators, parents say
TUSCALOOSA, Ala. -- The family of Megan Rondini, a former University of Alabama student who was allegedly raped and later took her own life, has filed a wrongful death lawsuit. Rondini's parents say her rape claims were mishandled by sheriff's investigators and school officials. They also believe her alleged attacker escaped prosecution because of his prominent and wealthy family.
According to her parents, Rondini blossomed from a shy introverted girl into an outgoing honors student during her first two years on campus. That all changed in July 2015 after she reported being raped. Her parents say she felt betrayed by the people she thought were going to help her, reports CBS News correspondent Mark Strassmann.
Rondini spoke to a sheriff's investigator hours after escaping her alleged rapist's house.
"I had already said like I needed to leave, and he just wasn't really responding to that," Rondini said in the interrogation.
"I feel like I wanna like throw up," she also said.
She thought that she was being treated like a suspect because when she fled, Rondini said she found and accidentally fired her alleged attacker's gun and also took three dollars from his wallet to pay for cab fare.
"I'm really sorry, like, I didn't, I just -- " Rondini could be heard saying.
"Well, and that's, you know, I told you we just gotta touch base on everything," the investigator responded.
"It was then that we started to learn that this wasn't going like a normal investigation," father Michael Rondini said.
"She's like, 'Mom, they think it's my fault,'" mother Cindy Rondini said, crying. "Like, 'It's not your fault baby, it's not.'"
Cindy drove from Texas to Alabama to comfort her daughter.
"It was the most heartbreaking moment of my life," Cindy recounted in tears.

Investigators also questioned Terry Bunn Jr., the man Rondini said raped her.
"I appreciate y'all's professionalism. And I appreciate the way y'all have handled this," Bunn told the investigators.
"If it was me on the other side, I'd want to do the same thing for me," the investigator responded.
A grand jury later declined to indict Bunn, whose family owns a large construction company in town. When he was appointed to a state conservation board, the local paper wrote a glowing profile.
"His family is very well connected," Michael Rondini said.
When Megan Rondini sought counseling from the university, her first therapist had to withdraw because she personally knew Bunn.
A federal lawsuit filed by the Rondinis on Monday accuses Bunn, members of the sheriff's department and two university officials of causing "Megan extreme depression, anxiety, PTSD" and "feelings of worthlessness and hopelessness... which directly led to Megan's loss of life."
"We would get phone calls where she would be afraid. She's like, 'mom there's a car outside and it keeps circling.' She didn't feel safe," Cindy said.
Rondini committed suicide in February 2016, shortly after transferring to a college in Texas.
The University of Alabama told CBS News its employees "handled their responsibilities with care at all times keeping Megan's well-being as their absolute highest priority."
Bunn's attorney said: "The allegations against my client as set forth in this baseless lawsuit are simply false. No sexual assault occurred."
CBS News legal analyst Rikki Klieman said the sheriff and his deputy are immune to the lawsuit under state law, but university officials could be vulnerable.
"Assuming that you could prove causation of their actions to the ultimate suicide many, many months later," Klieman said.
The sheriff's office would not comment for this story. We also reached out to Bunn but didn't hear back. The Rondinis say no amount of money will bring their daughter back, but any money they win through the lawsuit will be given to groups that help rape victims.
Thanks for reading CBS NEWS.
Create your free account or log in
for more features.