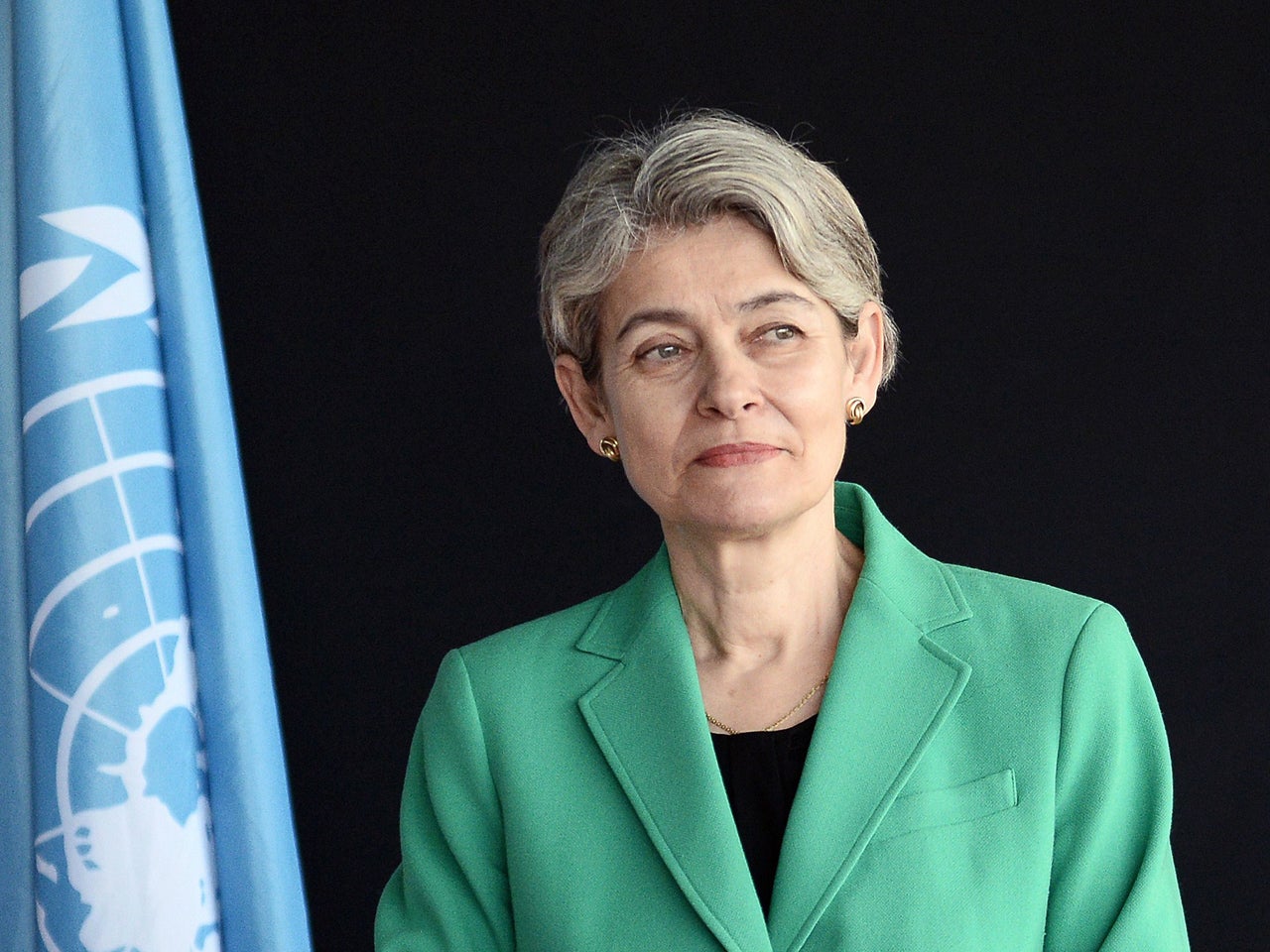 Woman of the world: The push for a female U.N. chief
UNITED NATIONS -- International Women's Day will be' celebrated around the world Tuesday; a collective call to arms for women's rights and gender equality that was started 102 years ago.
It was only six years ago, however, that a handful of different United Nations agencies focused on advancing the women's agenda was merged into the unified, powerful -- and well-funded -- "U.N. Women."
Most election watchers in the U.S. may be focused squarely on the presidential campaigns, but there is another, much quieter race going on: the race to find a new leader for the largest international organization on Earth, which has a budget of $5.4 billion for 2016-17.
The campaign to pick the next Secretary-General, who will begin work on January 1, is underway, and a movement to put a woman in that seat for the first time in the U.N.'s seven-decade history is going full-throttle.
For at least a year, self-appointed candidates have made themselves known, but what changed at the U.N. is that, after 70 years of back-room bargaining, a new transparency -- or at least a degree of it -- has come to the global body.
The process itself has not changed; a candidate is chosen by the Security Council, which means the five permanent members (U.S., U.K., France, Russia and China) and ten non-permanent members, send a candidate -- or several -- to the full 193-member General Assembly.
In September of last year, a non-binding resolution passed the General Assembly aimed at ensuring a more representative distribution of candidates based on gender and geography.
To date, there are seven formal candidates, including three women; U.N. cultural organization (UNESCO) Director-General Irina Bokova, former Croatian Foreign Minister Vesna Pusic, and former Moldovan Foreign Minister Natalia Gherman.
The four male candidates are former Slovenian President Danilo Turk, former Macedonian Foreign Minister Srgjan Kerim, Montenegro Foreign Minister Igor Luksic, and former U.N. High Commissioner for Refugees Antonio Guterres.
Other women's names are often discussed in the corridors of the U.N., but none have been nominated yet by a government. They include Helen Clark, former New Zealand prime minister and head of the U.N. Development Program; Chile's President Michelle Bachelet, and Argentine Foreign Minister Susana Malcorra.
The actual selection process is more like a public vetting or job interview, in which countries nominate candidates during February and March of this year, and then public meetings will take place in April for civil society and governments to raise questions. The date of the Security Council consideration has not been set, but is likely to be this summer.
Advocacy groups in member states, the U.S. Congress, and civil society groups are all pressing for a woman to lead the organization. Current U.N. Secretary-General Ban Ki-moon even weighed in, saying it is "high time for a Secretary-General to be a woman."
Seven U.S. senators, led by Barbara Boxer of the Senate Foreign Relations Committee, called on the U.S. "to play a leading role in pressing for the strong consideration of qualified women."
On the government side, a group called "The new Group of Friends in Favor of a Woman for Secretary-General of the United Nations" has taken shape to persuade other member states. Two of the biggest contributing governments to the U.N. budget, Japan and Germany, are part of the effort.
The group's founder, Colombia's U.N. Ambassador Maria Emma Mejia, now has 53 nations signed on.
But U.S. Ambassador to the U.N. Samantha Power, a woman in a cabinet position in the Obama administration, has said she will not weigh in on the possibility of a woman's candidacy.
Britain is the only one of the five permanent Security Council members to express an interest in having a woman succeed Ban.
Another one, Russia, has said gender shouldn't be the top consideration.
"If we keep saying woman, woman, woman, then men will not apply," Russian U.N. Ambassador Vitaly Churkin told CBS News in an interview at the Mission of the Russian Federation in New York.
One of the formal candidates for the job, Gherman, said last week that the qualities of a female leader are just what the global body -- which has failed to resolve myriad crises on the world stage in recent years -- needs now.
"A woman is naturally, almost instinctively, devoted to ensuring peace; peace, security and stability, because this is what we search in our individual lives," Gherman said.
Already, there are several "firsts" in this year's race to head the world body. For starters, it's running concurrent with the U.S. presidential election. The U.N. has also decided on transparency, which is a shift from the back-room deals that were made for the previous eight U.N. chiefs.
But as it faces new and fast-growing challenges, trying to make peace out of war, we won't know if the venerated global body is ready for a female leader until later this year.
"Women do not start wars, so when they are coming to the peace table, they are not there to settle a score with their enemy, they are there in the first instance because they want a cease-fire, they want access to humanitarian services for all, they want a break for their children to go to school, and they want their country to be constructed," U.N. Women Executive Director Phumzile Mlambo-Ngcuka told CBS News. "Who did what and how many points you must gain, that is not their starting point. Their starting point is stop the war."
"The agenda for women is completely different."
Thanks for reading CBS NEWS.
Create your free account or log in
for more features.