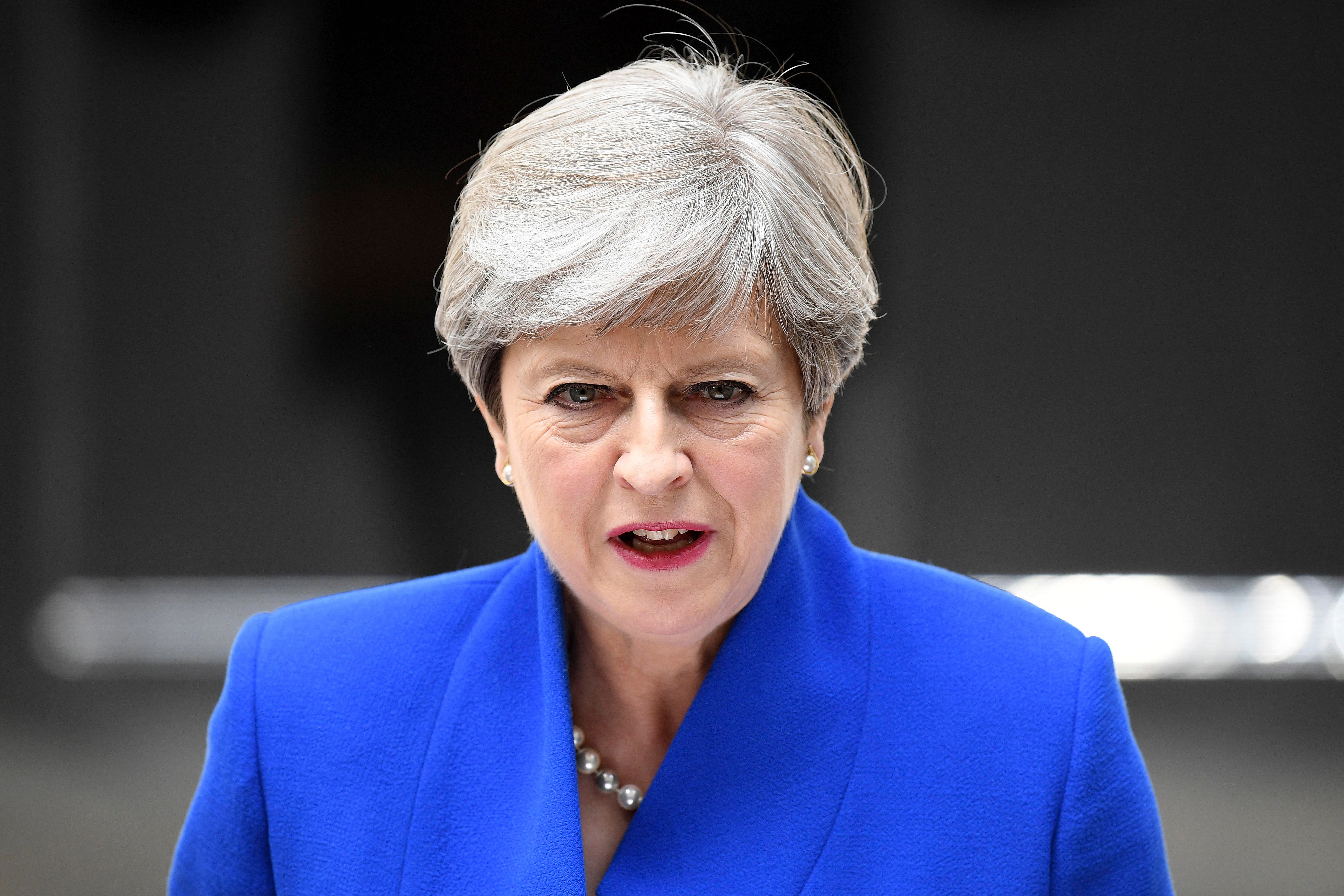 What might it cost U.K.'s Theresa May to remain in power?
LONDON -- British Prime Minister Theresa May is looking to Northern Ireland for support in forming a new government after losing her gamble in calling a snap election.
With official results in Friday morning for all but one of the 650 Parliamentary seats in play, it was clear that May's Conservative Party had lost its majority, leaving her unable to form a new government without building a coalition.
The Democratic Unionist Party, which won 10 seats in Thursday's voting, quickly emerged as the most likely partner to form that coalition government, and May confirmed in brief remarks outside 10 Downing Street that it was her intention to "work with" the DUP.
DUP leader Arlene Foster may seek concessions from May in exchange for providing the needed seats to reach a 326-vote majority, however.
Foster said Friday that it would be "difficult" for May to continue in her role. "I certainly think that there will be contact made over the weekend but I think it is too soon to talk about what we're going to do," she said.
The Conservative Party has depended on Irish politicians before: Prime Minister John Major relied on support from the Ulster Unionist Party to shore up his tiny majority in 1992-1997.
Northern Ireland's people voted in favor of remaining inside the European Union in the June 23 referendum last year, going against the national trend in favor of Brexit.
The DUP in general favors a "soft Brexit" rather than the "hard Brexit" sought by May, and it wants to preserve its open border with the Republic of Ireland, an EU member.
The Telegraph newspaper, seen as leaning toward Britain's Conservative Party, reported Friday -- citing anonymous party sources -- that May had been put "on notice" by her Conservative colleagues not to bend to the wishes of opposition parties and soften her stance on Brexit negotiations. According to the article, May could face a challenge for her leadership of the party, and thus the premiership, if she does abandon her push for a "hard brexit."
The DUP's other key policy positions -- and the prospect of them being foisted upon the Conservatives as a trade-off to secure their votes in Parliament -- led to new fears Friday in left-leaning British political circles. The DUP has come out against same-sex marriage, denied human-caused climate change, and favors a repeal of abortion rights.
Thanks for reading CBS NEWS.
Create your free account or log in
for more features.