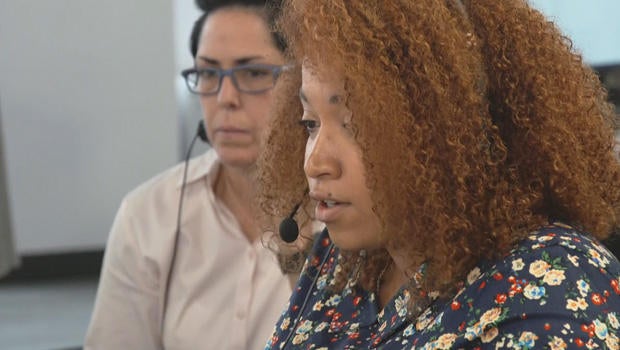 Uber revamps how it handles customer complaints of sexual misconduct
Uber this morning is unveiling a company-wide effort to raise awareness of sexual assault, as it revamps how it handles customer complaints.
The ride-hailing service has faced multiple allegations of criminal behavior by its drivers. A reported culture of harassment inside the company led to the resignation of its founder, Travis Kalanick, as CEO.
Uber says the new initiative will make it easier for riders to share their stories.
Since the company was founded, when a rider or driver reports a serious problem on the Uber app, an employee contacts that person to follow up. Now Uber is adding new sensitivity training to try to improve those calls.
Last summer, a nighttime ride turned into a nightmare when 43-year-old Kris Brix said her Uber driver attacked her. "I pushed him off me, he came at me again and did the same thing, shoved his tongue in my mouth," she said.
She reported it, and an Uber rep called her within hours.
"It almost seems like a little bit dismissive," Brix said. "I never even found out if the driver was still on the road."
But now Uber is trying to improve the experience victims have with call center employees.
Tracey Breeden, who runs global safety communications for Uber, says they're giving employees additional sensitivity training for speaking with trauma victims.
"When they're receiving a call of this nature, it's critically important how we respond," Breeden told correspondent Adriana Diaz, "and that can be life-changing for that person."
Kayla Williams, an employee at Uber's largest call center, in Phoenix, took a call from a driver who said she was inappropriately touched by a rider. Williams said the training had helped her approach the caller from an outsider's stance, "to where people feel like they can have trust in the person that they're talking to."
But some riders, like Brix, say the company needs to go even further, such as adding an in-app panic button, cameras in cars, and fingerprint-based background checks for drivers. The company doesn't have plans to make those changes. But today they are sending out information on sexual assault prevention to riders and drivers through their app.
When asked if Uber drivers will be required to read this information in order to be approved to drive, Breeden replied, "Right now at this time they receive the information. We're hopeful that they will all look at it."
"Why not do a sexual assault training like a lot of companies do?" asked Diaz.
'You have to think, these are independent contractors," said Breeden, "and so we can provide information, we provide tips, we provide educational resources -- we can do things like that. And that's something we do on a regular basis."
One thing that isn't changing: people who file complaints still must follow up with Uber to learn results, not the other way around.
Uber users should start seeing a link to sexual assault awareness groups today, and the company is giving those groups a $5 million donation.
Thanks for reading CBS NEWS.
Create your free account or log in
for more features.