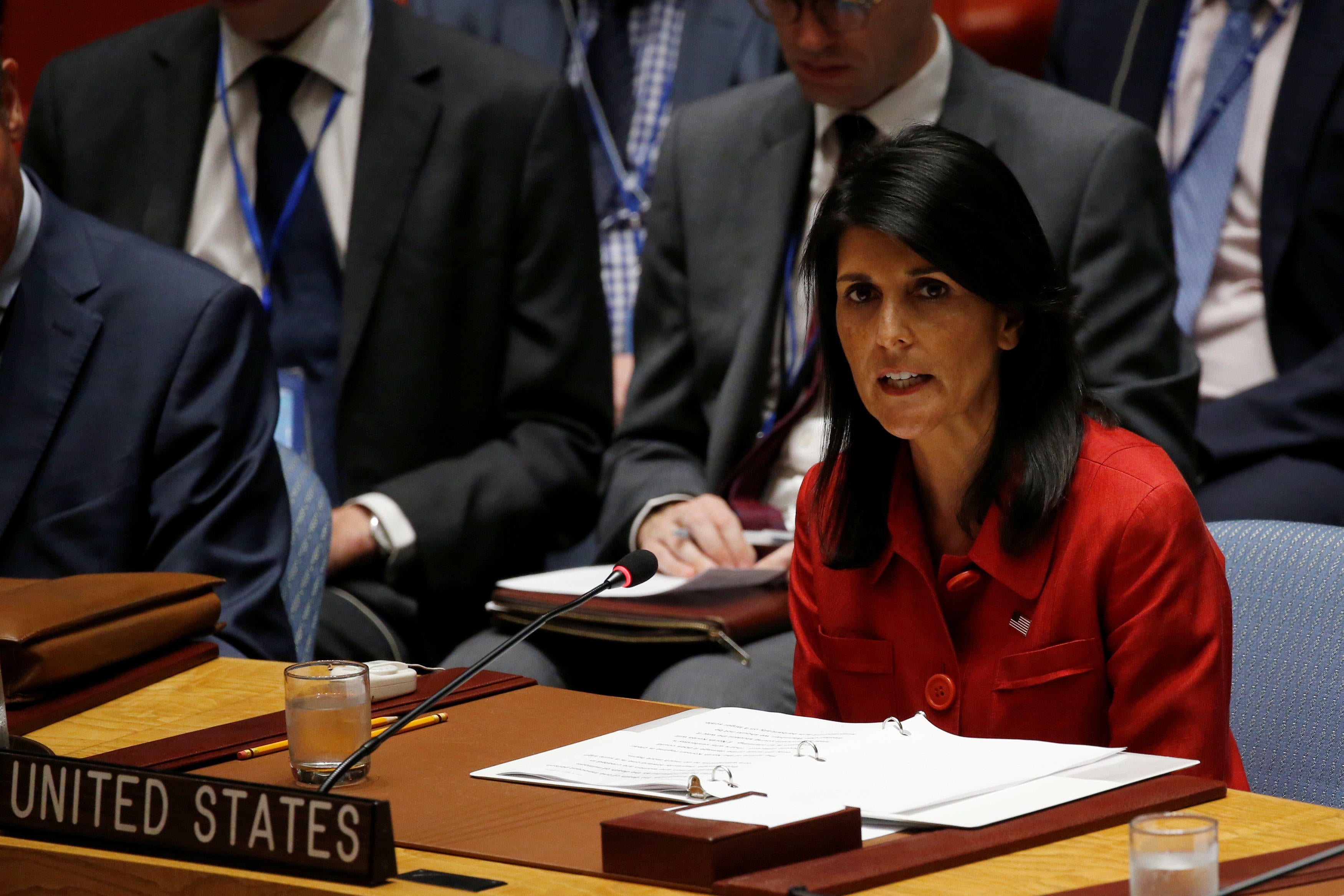 U.S. singles out China in response to North Korea ICBM test
North Korea's ICBM test may dominate the president's talks with the presidents of Russia and China Friday.
U.S. officials say the window for diplomacy is closing, and U.N. Ambassador Nikki Haley is talking about punishing countries like China that trade with North Korea.
North Korea's dictator, Kim Jong Un, is ruthless, unpredictable and young enough to be Donald Trump's son. And he is rapidly becoming the American president's worst nightmare, reports CBS News national security correspondent David Martin.
After the surprise of North Korea's first test of an intercontinental ballistic missile, Haley said America is prepared to respond.
"One of our capabilities lies with our considerable military forces. We will use them if we must, but we prefer not to have to go in that direction," Haley said.
She also said the world is on notice, and warned action is required, like tougher economic sanctions against Kim Jong Un's regime.
"We will not look exclusively at North Korea. We will look at any country that chooses to do business with this outlaw regime," Haley said.
Haley was talking about U.S. trade restrictions against countries doing business with North Korea -- and she was singling out China.
"Much of the burden of enforcing U.N. sanctions rests with China. Ninety percent of trade with North Korea is from China," Haley said.
China's ambassador to the U.N. called the North Korean missile test unacceptable, but the hard fact is U.N. sanctions have done little to stop North Korea's nuclear weapons programs.
Neither have U.S. military shows of force, like the recent launching of precision-guided missiles just across the demilitarized zone from North Korea.
Former Defense Secretary Leon Panetta said, "If we just continue to do what we're doing now, I think the chances are very good that not only will they have an ICBM capability but they'll develop a miniaturized nuclear weapon that they can put on top of that weapon as well.
President Trump once saw China's President Xi as the man who could solve the North Korea problem, but Mr. Trump was dismayed to learn China's trade with North Korea has reportedly increased by nearly 40 percent. Mr. Trump tweeted, "So much for China working with us -- but we had to give it a try!"
The two presidents will have a chance to give the negotiations another try when they meet Friday in Germany.
Thanks for reading CBS NEWS.
Create your free account or log in
for more features.