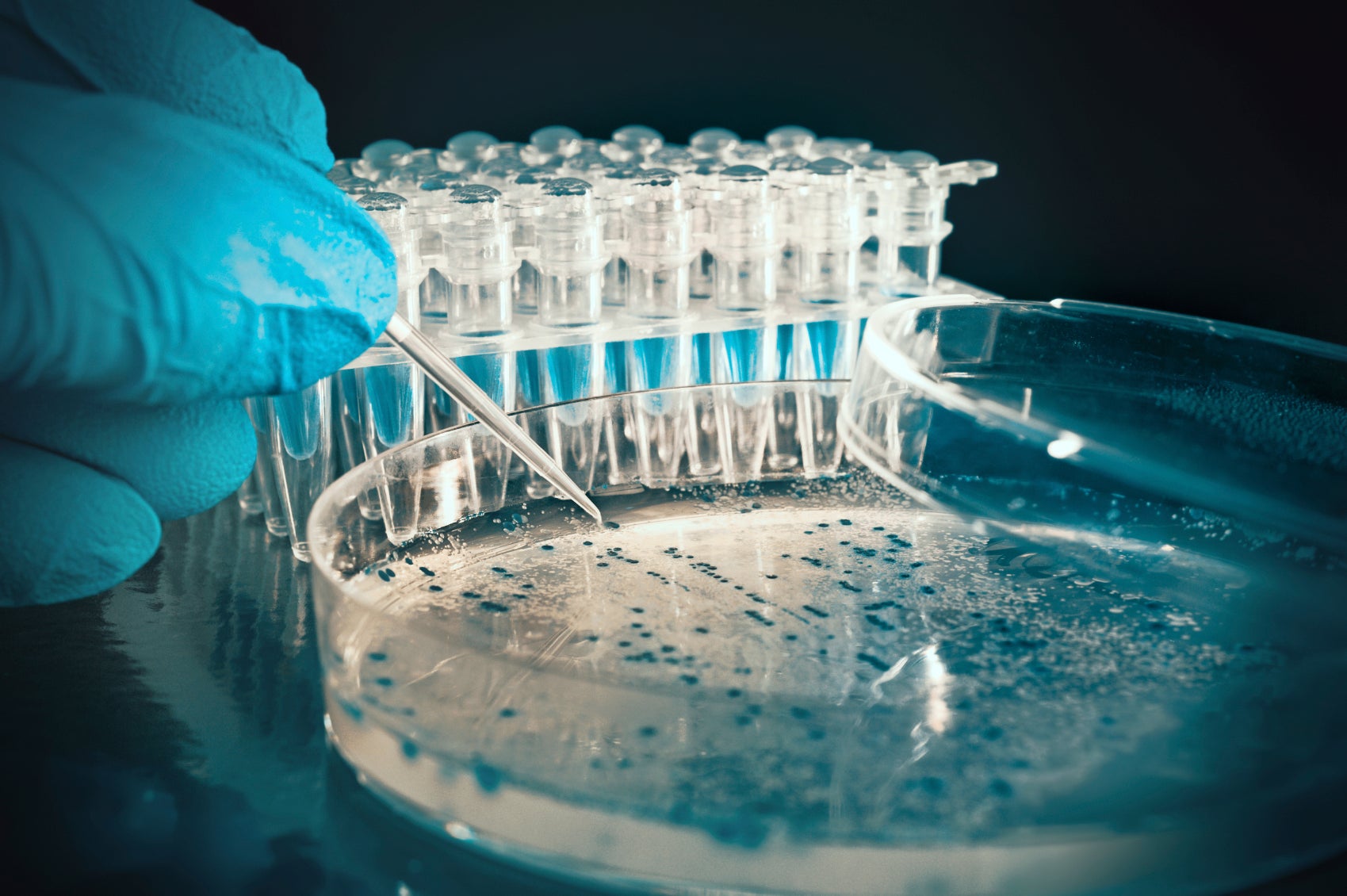 U.S. officials lift ban on making lethal viruses in labs
Government officials lifted a ban this week on funding research that makes dangerous germs more lethal. Dr. Francis S. Collins, director of the National Institutes of Health, called the move an important step to help scientists "identify, understand, develop strategies and effective countermeasures against rapidly evolving pathogens that pose a threat to public health." But some voiced concerns about the potential risks.
The decision lifts a funding pause put into place in October 2014 on experiments involving influenza, severe acute respiratory syndrome (SARS), and Middle East respiratory syndrome (MERS) viruses.
The work with these viruses can now move forward, but only if a scientific panel determines that the benefits outweigh the risks.
"We have a responsibility to ensure that research with infectious agents is conducted responsibly, and that we consider the potential biosafety and biosecurity risks associated with such research," Collins said in a statement posted on NIH's website. "I am confident that the thoughtful review process laid out… will help to facilitate the safe, secure, and responsible conduct of this type of research in a manner that maximizes the benefits to public health."
But some critics worry that researchers may create a "super germ" that could threaten millions if it somehow escaped the lab.
Marc Lipsitch, an epidemiologist who directs the Center for Communicable Disease Dynamics at the Harvard School of Public Health, called review panels "a small step forward."
He told The New York Times that recent disease-enhancing experiments "have given us some modest scientific knowledge and done almost nothing to improve our preparedness for pandemics, and yet risked creating an accidental pandemic."
Michael Osterholm, PhD, MPH, director of the University of Minnesota's Center for Infectious Disease Research and Policy (CIDRAP), said that he is most concerned about public health implications if details about the experiments become publicly available, a process which the new framework doesn't spell out.
"How we detail that information needs to be considered," he said in a news post on CIDRAP's website. "Until we have that part solved, I'm concerned about the work being done."
For example, if scientists discovered what it would take for Ebola to become a respiratory virus that could spread through a sneeze – a finding that might be useful to aid preparedness but would also make the altered virus more dangerous – that could have devastating consequences if the information got into the wrong hands.
"If it were the case, I don't want the public to have a blueprint on how to do it," Osterholm said.
The funding pause on such research in 2014 came after a slew of incidents involving the mishandling of potentially dangerous pathogens in government laboratories, including the accidental exposure of workers to anthrax at the Centers for Disease Control and Prevention.
Just weeks later, health officials discovered decades-old vials of smallpox virus improperly stored in refrigerator at the National Institutes Health in Maryland.
The NIH's most recent announcement includes criteria for guiding funding decisions. It says the research will only be approved if it is "ethically justifiable" and if researchers have the "capacity and commitment to conduct it safely and securely, and have the ability to respond rapidly" if things went awry.
Thanks for reading CBS NEWS.
Create your free account or log in
for more features.