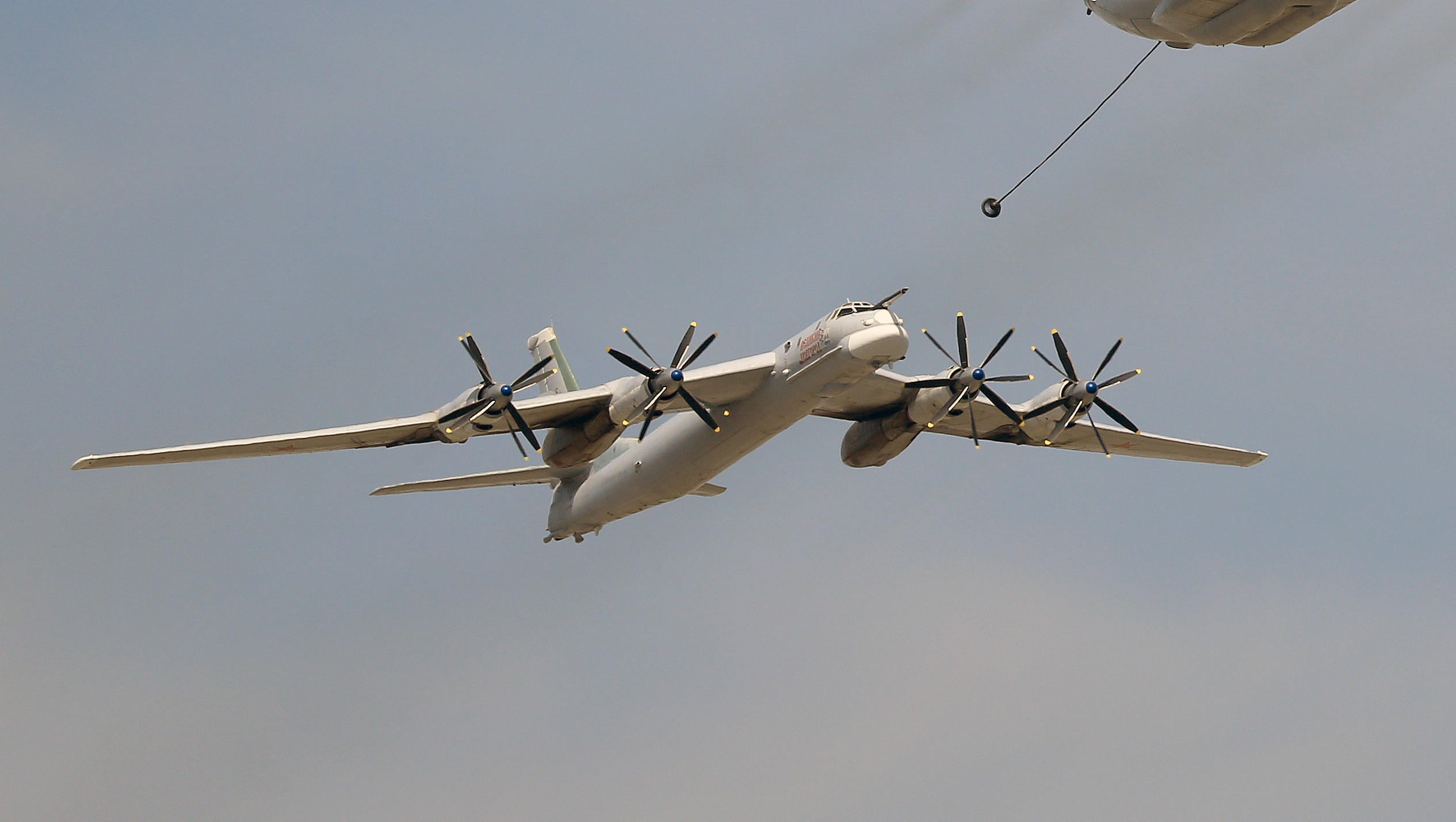 U.S. intercepts Russian bombers, fighter jets near Alaska
WASHINGTON -- U.S. fighter jets intercepted several Russian warplanes near U.S. airspace off the coast of Alaska Wednesday, the latest in a series of interactions between U.S. and Russian air patrols.
U.S. officials confirmed the intercept to CBS News national security correspondent David Martin, calling the interaction safe and professional. The officials said the Russian planes did not violate U.S. air space.
The warplanes included two Russian TU-95 "Bear" bombers, the same type of bomber that participated in previous flights near Alaska in late April. The bombers were escorted for the first time by two SU-35 Russian fighter jets, Martin reports. U.S. officials had observed the planes the day before at a staging base in Siberia.
Fox News first reported the latest intercept, which began around 9 p.m. Wednesday. U.S. Air Force F-22 stealth fighter jets flying a nearby mission intercepted the Russian planes, according to Fox News.
Over a four-day stretch in April, Russian bombers and reconnaissance planes flew four missions near U.S. airspace, the longest stretch of consecutive missions since 2014.
Officials see several possible explanations for why Russia started flying these patrols again. One is that the renewed flights are a response to the Trump administration's missile strike against a Syrian air base in April. Russia is Syria's closest ally and strongly condemned the attack.
The other explanation is that the Russian long-range bombers have been out of service for about two years to fix severe maintenance issues. Now they're back in action and training to do what they're supposed to do.
U.S. officials caution that both explanations could be correct.
President Donald Trump spoke to Russian President Vladimir Putin by phone Tuesday. The two leaders plan to meet for the first time at an international summit in Hamburg, Germany, in early July.
Thanks for reading CBS NEWS.
Create your free account or log in
for more features.