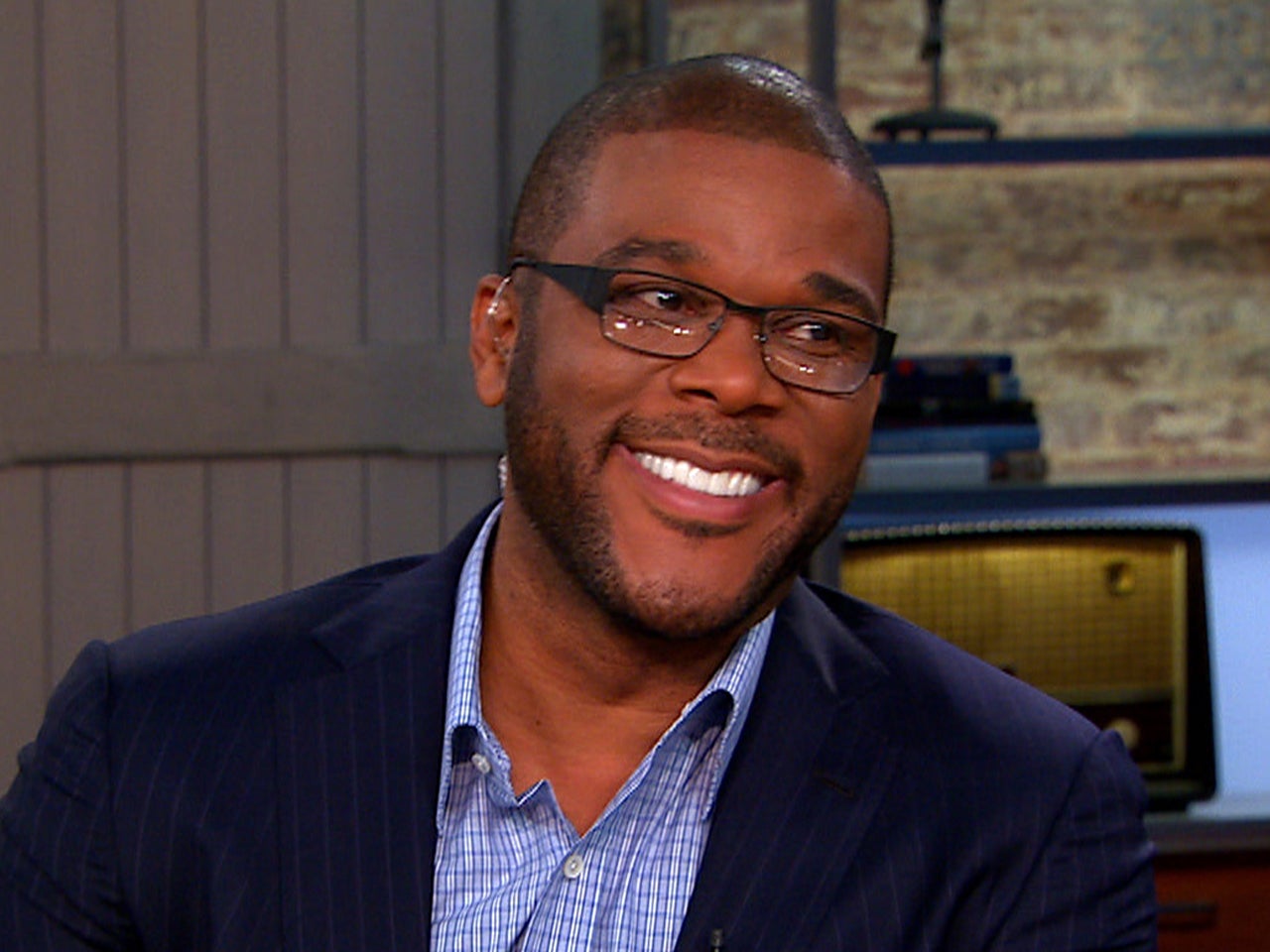 Tyler Perry just offered former "Cosby Show" star Geoffrey Owens a job
Over Labor Day weekend, a series of photos "job shaming" former "Cosby Show" actor Geoffrey Owens for working at a Trader Joe's grocery store, went viral and quickly sparked controversy. Now, Hollywood heavyweight Tyler Perry is weighing in.
The photos show Owens, sporting a red name tag on his company t-shirt, working the cash register at a New Jersey Trader Joe's. Karma Lawrence, the customer who snapped the photos, sent them to The Daily Mail, where they were promptly published under the headline, "From learning lines to serving the long line!"
Social media reaction was swift. Many users expressed shock that a onetime celebrity — Owens played Bill Cosby's son-in-law, Elvin, on the hit sitcom for five seasons in the '80s and '90s — would have to resort to a job at a grocery store, while many others came to Owens' defense. In fact, a number of fellow actors even chimed in with their own stories of having to work day jobs in between acting gigs.
"Everybody Loves Raymond" star Patricia Heaton tweeted, "Why is this news? When I worked on 'Thirtysomething' I was also summarizing depositions to pay my rent. Why are you trying to humiliate this honorable, hardworking actor?"
"Brooklyn Nine-Nine" star Terry Cruz tweeted, "I swept floors AFTER the NFL. If need be, I'd do it again. Good honest work is nothing to be ashamed of."
And now, mere hours after Owens appeared on "Good Morning America" to offer his perspective on the public outcry, Tyler Perry has taken to Twitter with a job offer: "#GeoffreyOwens I'm about to start shooting OWN's number one drama next week! Come join us!!! I have so much respect for people who hustle between gigs. The measure of a true artist."
On GMA, Owens explained to co-host Robin Roberts, "I wanted a job where I could have some flexibility" if auditions or other matters came up. "I didn't advertise it, not because I was ashamed of it, but because I didn't want the acting community to think that I wasn't pursuing acting anymore." He has continued to work in TV with roles in "Elementary," "The Blacklist," "Divorce" and other popular series.
Now, Owens, a graduate of Yale who has also taught acting at the Ivy League school, has had to quit his job at Trader Joe's, saying all of the attention the viral photos made it impossible for him to continue working there. But thanks to Twitter and a handful of very powerful new friends, he may not have to brave the job market on his OWN.
Thanks for reading CBS NEWS.
Create your free account or log in
for more features.