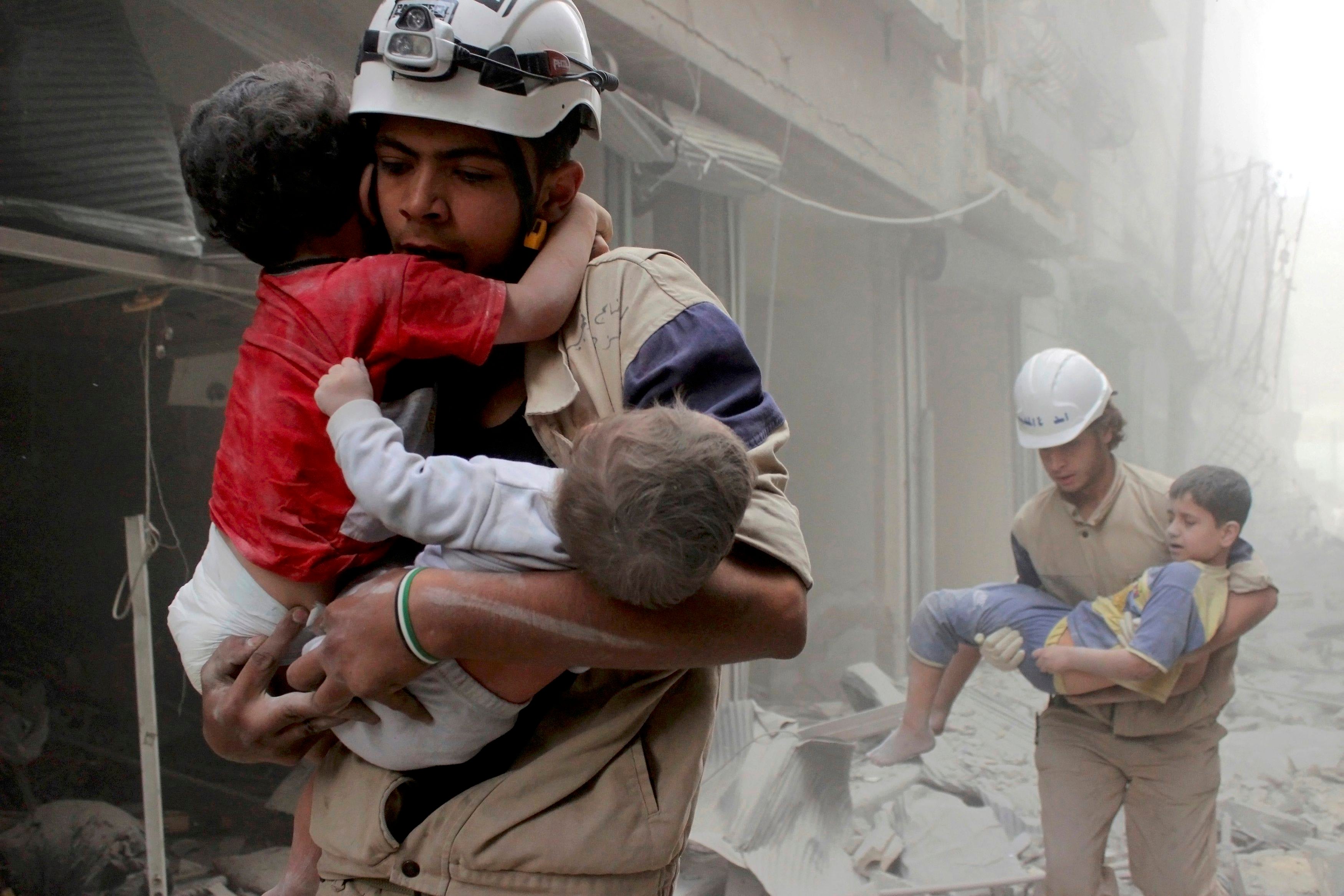 2 Americans develop vast network to alert millions of Syrians of impending airstrikes
The U.N. special envoy to Syria warned on Thursday that 3 million civilians could be at risk if the Assad regime launches a large-scale invasion against rebels in Idlib province. Violence can happen at a moment's notice in Syria, but two Americans have designed a way to warn civilians before an airstrike.
John Jaeger and Dave Levin grew up in Chicago and Dallas, where they worked jobs in finance and consulting. But now they've become unlikely heroes in Syria's seven-year-long civil war, where they have saved lives.
"These are preventable deaths, and that's why we do what we do," Jaeger said.
Back in 2012, Jaeger had taken a job with the State Department, deployed to Turkey to help Syrians displaced by the civil war. But as he watched the carnage from the sidelines, he grew frustrated.
"The idea was essentially to tell people before an airstrike could reach them, so that they could take mitigating action and save their lives," Jaeger said.
The idea was that simple. As the Syrian regime bombed civilians, Jaeger and Levin wanted to warn people that warplanes were on the way, so they could take cover in shelters and basements.
There were already dozens of Syrians who were spotting war planes, and putting out alerts over walkie talkies. So Jaeger and Levin recruited them, asking them to send reports by phone. They combined that reporting with their system that uses artificial intelligence, including data on aircraft speeds, weather and social media posts.
"Then that immediately feeds back into the algorithm to predict where planes are going to go," Levin said.
Their computer-generated alerts from their company, Hala Systems, now reach more than 2 million Syrians, they believe, via warnings on smartphones and air raid sirens connected to their system. In the battle for Syria's last major rebel stronghold, it will give civilians a chance of survival.
But Jaeger and Levin say the real heroes are people like Abdul Razzaq, one of their plane spotters and a former elementary school teacher."I fill with happiness when I save a soul of a civilian, of a child, of a woman," he said.
"This is the most important thing i've ever done in my life and I think John would say the same," Levin said.
Learn more about Levin and Jaeger's company Hala Systems on their website.
Thanks for reading CBS NEWS.
Create your free account or log in
for more features.