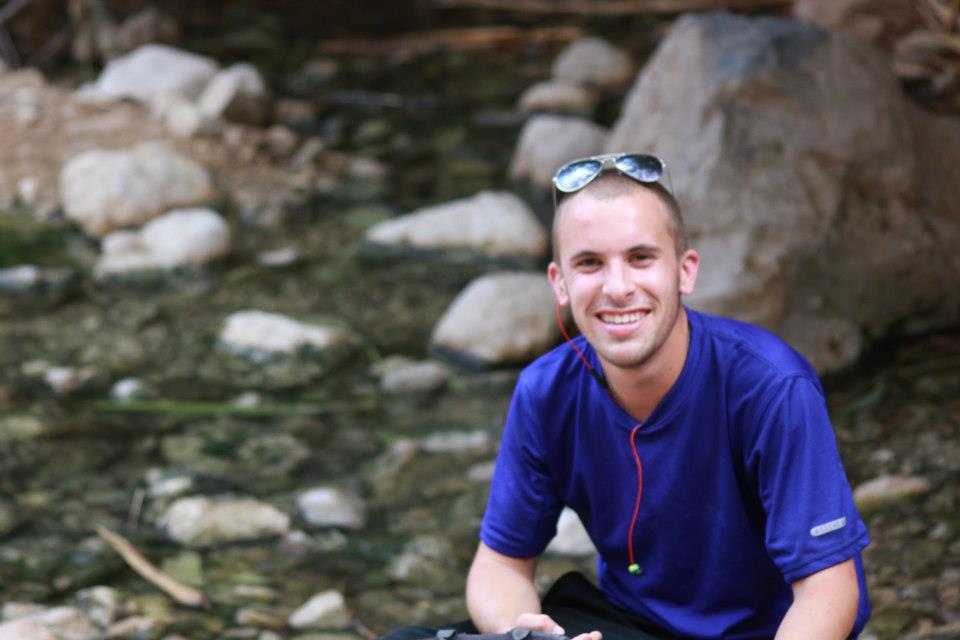 Two Americans among Israeli soldiers killed in Gaza
Authorities and family members say two Americans who were soldiers with the Israel Defense Force have been killed in fighting in the Gaza Strip.
Stuart Steinberg confirmed the death of his 24-year-old son, Max Steinberg, to CBS News on Sunday. Steinberg, whose family lives in California, was a sharpshooter for the Golani Brigade and was one of 13 Israeli troops killed in fighting Sunday.
Earlier Sunday, the IDF said in a statement that 21-year-old Sgt. Sean Nissim Carmeli was killed in combat in the Gaza Strip. Deputy Israeli Consul General Maya Kadosh said Carmeli was from Texas.
Rabbi Asher Hecht, co-director of Chabad of the Rio Grande Valley, said Carmeli's parents are Israeli. He was born in Texas and grew up on South Padre Island. He moved to Israel four years ago.
"Sean was a gem," Hecht told CBS News. "He had always a smile on his face. He was a boy with a beautiful personality. He often came off as a person with a very gentle soul."
Hecht said Carmeli joined the Israeli military after finishing school.
"He was a proud soldier," Hecht said. "In my mind, he was a hero. He wanted to be there for the Jewish people in their time of need."
Carmeli was his parents' only son, the rabbi said. He had two older sisters.
"He was full of charm, full of love, always giving, always making friends," Hecht said.
Steinberg was living in Beersheba, Israel.He attended Pierce College and El Camino Real High School in Southern California.
He visited Israel for the first time on a Birthright Israel trip with his younger brother and sister in June 2012, his father said. When he returned, he told his parents that he was planning to go back and join the IDF, the father said. He made good on that promise less than six months later.
"He was completely dedicated and committed to serving the country of Israel," Stuart Steinberg said. "He was focused, he was clear in what the mission was, and he was dedicated to the work he needed to be doing."
Stuart Steinberg last spoke to his son at 4 a.m. California time Saturday, hours before his death. Max Steinberg called his father to tell him that some members of his group had been injured when two of their tanks collided. They had to return to Israel for treatment. Some soldiers had broken bones, and Max Steinberg had sprained his back, his father said.
"He called me up at 4 a.m. that morning and said he'd be returning to Gaza, back to combat, to be with his friends," the father said.
At a vigil attended by hundreds in Los Angeles Sunday night, Max's mother, Evie Steinberg, said, "Max's last words (were that) he was not scared. He said he was scared for me and the family. He said, 'I'm going back in. It would be very (wimpish) for me to not go back in."'
"I never thought I would have to bury my child," Evie Steinberg said. "He was never afraid. He will never be forgotten."
Stuart Steinberg said his son was "100 percent dedicated to the mission. ... Max was a free spirit. He was a challenge. Extremely free-spirited. The day he was born he got up on his arms and and went down.
"Max was our family's inspiration. Our family's spirit."
Stuart Steinberg said the family is leaving on Monday for Israel, where their son will be buried.
Thanks for reading CBS NEWS.
Create your free account or log in
for more features.