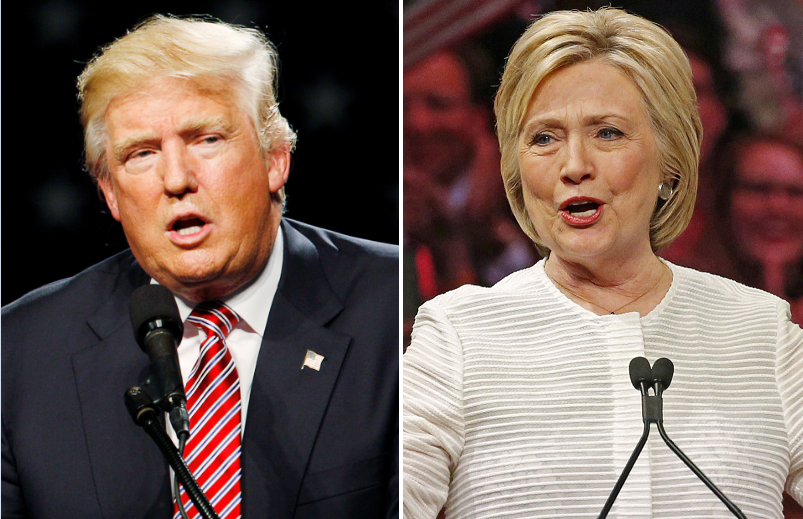 Twitter and CBS News to partner for live stream of Republican and Democratic National Conventions
SAN FRANCISCO -- Twitter and CBS News announced on Monday a partnership to stream CBSN's live coverage from the Republican and Democratic National Conventions on Twitter.
"Twitter is the fastest way to find out what's happening in politics and to have a discussion about it," said Anthony Noto, Twitter's chief financial officer. "By bringing the live discussion of the Republican and Democratic national conventions together with CBSN's live video stream of the proceedings, we believe we're giving people around the world the best way to experience democracy in action."
The Republican National Convention will be held in Cleveland, Ohio, from July 18-21 at the Quicken Loans Arena, known locally as "The Q". Presumptive Republican nominee Donald Trump has promised to fill it with a star-studded cast of speakers, and is taking place earlier in the year than it's been in previous cycles, this time with the intention of unifying the party more divided than its been in a generation.
The Democratic National Convention will take place in Philadelphia, Pa., from July 25-28, at the Wells Fargo Center. Presumptive Democratic nominee Hillary Clinton could still face some challenges from primary runner-up Bernie Sanders, who has said his push during the convention to make the party more inclusive could get "messy."
Protesters are also expected to attend both conventions.
Leaders at both Twitter and CBS News believe their partnership will be well-suited for the challenge of covering them.
"CBS News will have the highest quality original reporting continuously throughout both conventions--we are very pleased that reporting will be so prominently featured on Twitter's live platform," said CBS News President David Rhodes.
CBSN, CBS News' 24/7 digital streaming news service, will present wall-to-wall convention coverage featuring the full breadth of the CBS News reporting team. The stream will be live on Twitter each day from gavel to gavel and will be enhanced with live, convention-related Tweets. CBSN anchors and correspondents Josh Elliott, Elaine Quijano, and Vladimir Duthiers will originate the CBSN coverage from the convention hall in both cities.
Twitter and CBS News previously partnered during the network's broadcast of the Democratic presidential debate on Nov. 14, 2015 and the Republican presidential debate on Feb. 13, 2016. CBS coverage included real-time metrics, curated Tweets, and live questions Tweeted from voters and asked of the candidates.
Thanks for reading CBS NEWS.
Create your free account or log in
for more features.