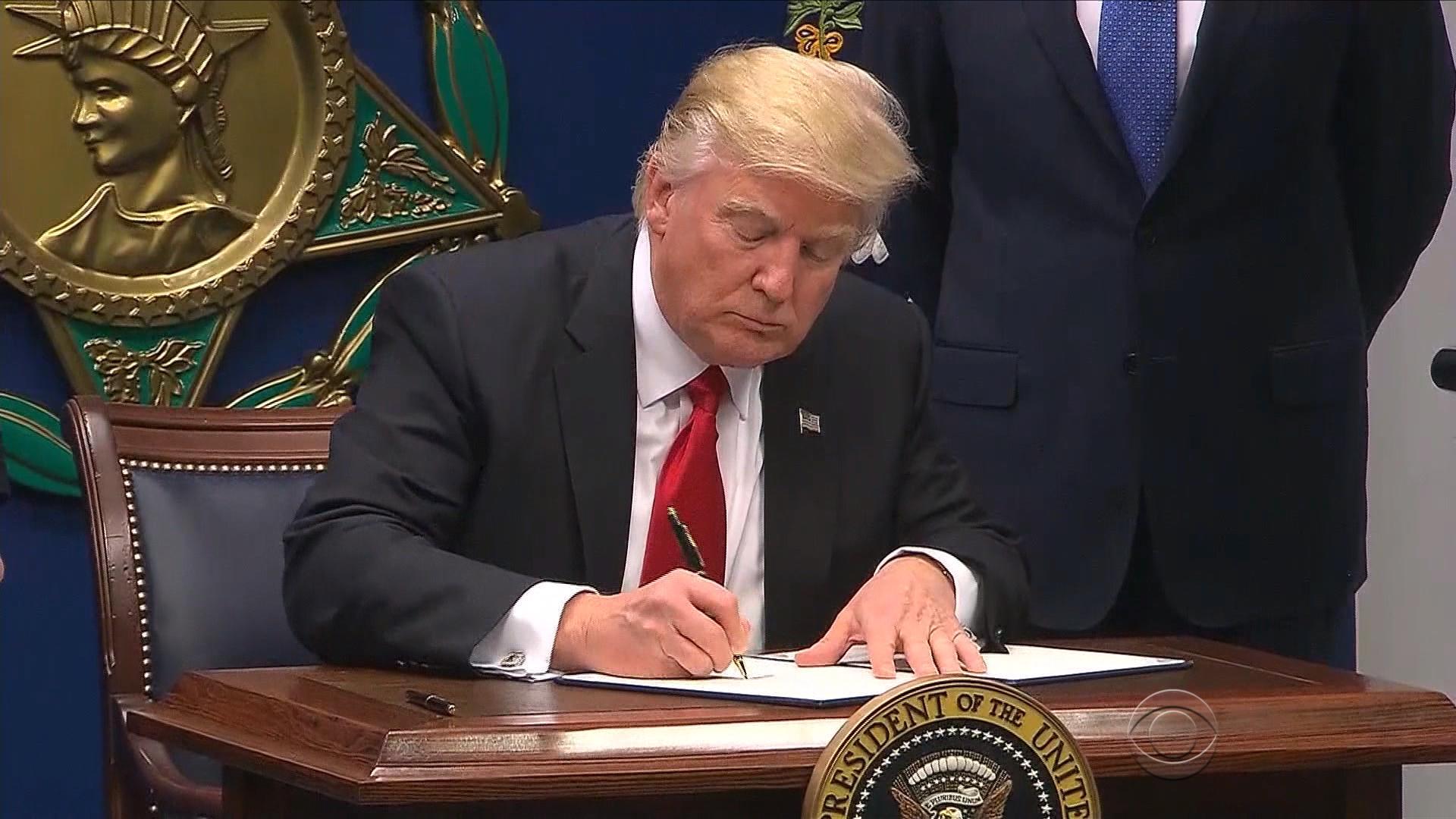 Trump tweets call out 9th Circuit Court over sanctuary cities
Early Wednesday morning President Trump fired off tweets calling out the 9th U.S. Circuit Court of Appeals over sanctuary cities, calling the ruling "ridiculous," and tweeting "See you in the Supreme Court!"
However, it was a U.S. District Court judge who blocked the president's order on withholding funding for so-called sanctuary cities, not the 9th Circuit. The heated tweets came in response to the court's actions Tuesday blocking a Trump administration executive order that would allow federal funds to be withheld from localities that don't turn over undocumented immigrants to federal immigration enforcement. The Trump administration issued the order in January, shortly after Mr. Trump took office.
U.S. District Judge William Orrick issued the preliminary injunction in two lawsuits against the executive order, which will stay in place as the lawsuits move through the court.
"Federal funding that bears no meaningful relationship to immigration enforcement cannot be threatened merely because a jurisdiction chooses an immigration enforcement strategy of which the president disapproves," Judge Orrick said.
In a another tweet, the president criticized the 9th Circuit Court's judge overturn rate.
Politifact, citing SCOTUSBlog, noted that between 2010 - 2015, the Supreme Court reversed the 9th Circuit in 79 percent of the cases it took. That's higher than the average - which is 70 percent - but still lower than the 6th Circuit, with 87 percent and the 11th Circuit, with 85 percent reversal rates.
Earlier this year, a panel of three judges from the 9th Circuit Court examined another of Mr. Trump's executive orders, which banned travel from seven majority-Muslim nations. Ultimately the panel decided not to reinstate the travel ban, which had been blocked by a federal judge in Seattle.
The President called out that ruling in a tweet as well.
Editor's note: This story originally incorrectly attributed the judge's ruling to the 9th Circuit. It was a District Court judge who blocked the Trump administration's threat to withhold federal funds from localities under the president's immigration enforcement executive order.
Thanks for reading CBS NEWS.
Create your free account or log in
for more features.