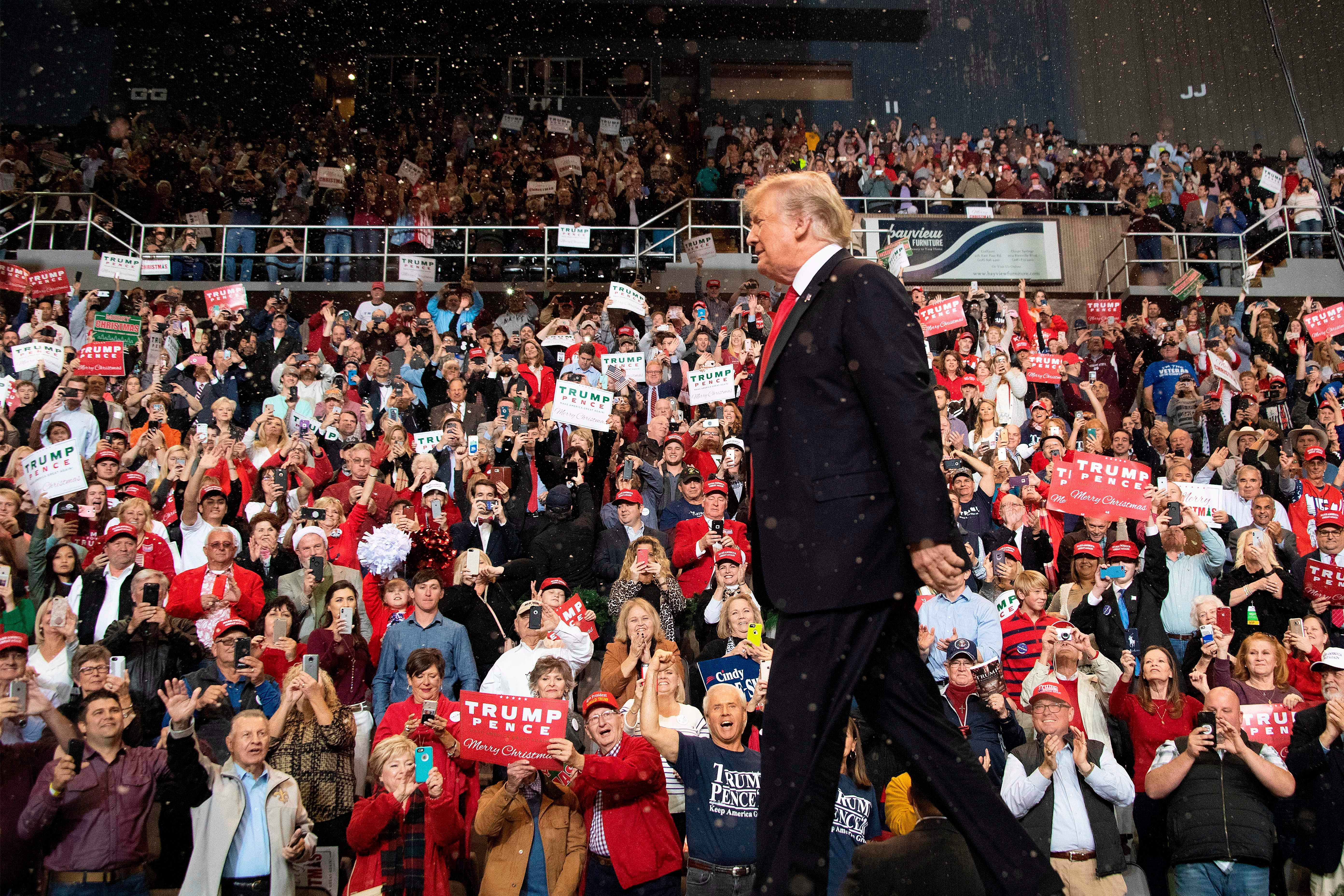 Trump threatens General Motors subsidies over plant closings
President Trump threatened to end federal subsidies to General Motors Tuesday, after the company announced that it would cut 14,000 jobs and shut down five facilities in the U.S. on Monday.
"Very disappointed with General Motors and their CEO, Mary Barra, for closing plants in Ohio, Michigan and Maryland. Nothing being closed in Mexico & China. The U.S. saved General Motors, and this is the THANKS we get!" Mr. Trump tweeted. He continued, "We are now looking at cutting all @GM subsidies," including for electric cars.
"I am here to protect America's Workers!" Mr. Trump tweeted.
In a press briefing Tuesday, top White House economic adviser Larry Kudlow insisted that, although GM's massive layoffs are "brutal," the job losses won't affect the economy more broadly. Kudlow also said the U.S. is considering adding "certain subsidies regarding electric cars" to keep GM business from going to China, although Mr. Trump's tweets would seem to contradict that.
In an effort to boost sales, the federal government provides $7,500 in tax credits for every electric, plug-in car sold. However, that subsidy ends after 200,000 electric vehicles are sold by a company. GM may hit that limit by the end of this year, even without Mr. Trump's threats to cut subsidies, although the company is also the recipient of other federal grants. GM stock declined by over three percent after Mr. Trump's tweet was posted.
In a statement, GM said that the company was "committed to maintaining a strong manufacturing presence in the U.S., as evidenced by our more than $22 billion investments in U.S. operations since 2009." The statement continued, "Many of the U.S. workers impacted by these actions will have the opportunity to shift to other GM plants where we will need more employees to support growth in trucks, crossovers and SUVs."
"We appreciate the actions this administration has taken on behalf of industry to improve the overall competitiveness of U.S. manufacturing," the statement concluded, in response to Mr. Trump.
GM's decision to shutter factories and fire workers undermines Mr. Trump's campaign promises to keep manufacturing jobs in the U.S. The Cruze GM plant just outside Youngstown, Ohio, is in a Democratic and labor stronghold, where Mr. Trump won a surprising number of voters two years ago by reaching out to what he called America's "forgotten men and women."
At a rally near the plant last summer, Mr. Trump talked about passing by big factories whose jobs "have left Ohio," then told people not to sell their homes because the jobs are "coming back. They're all coming back."
Thanks for reading CBS NEWS.
Create your free account or log in
for more features.