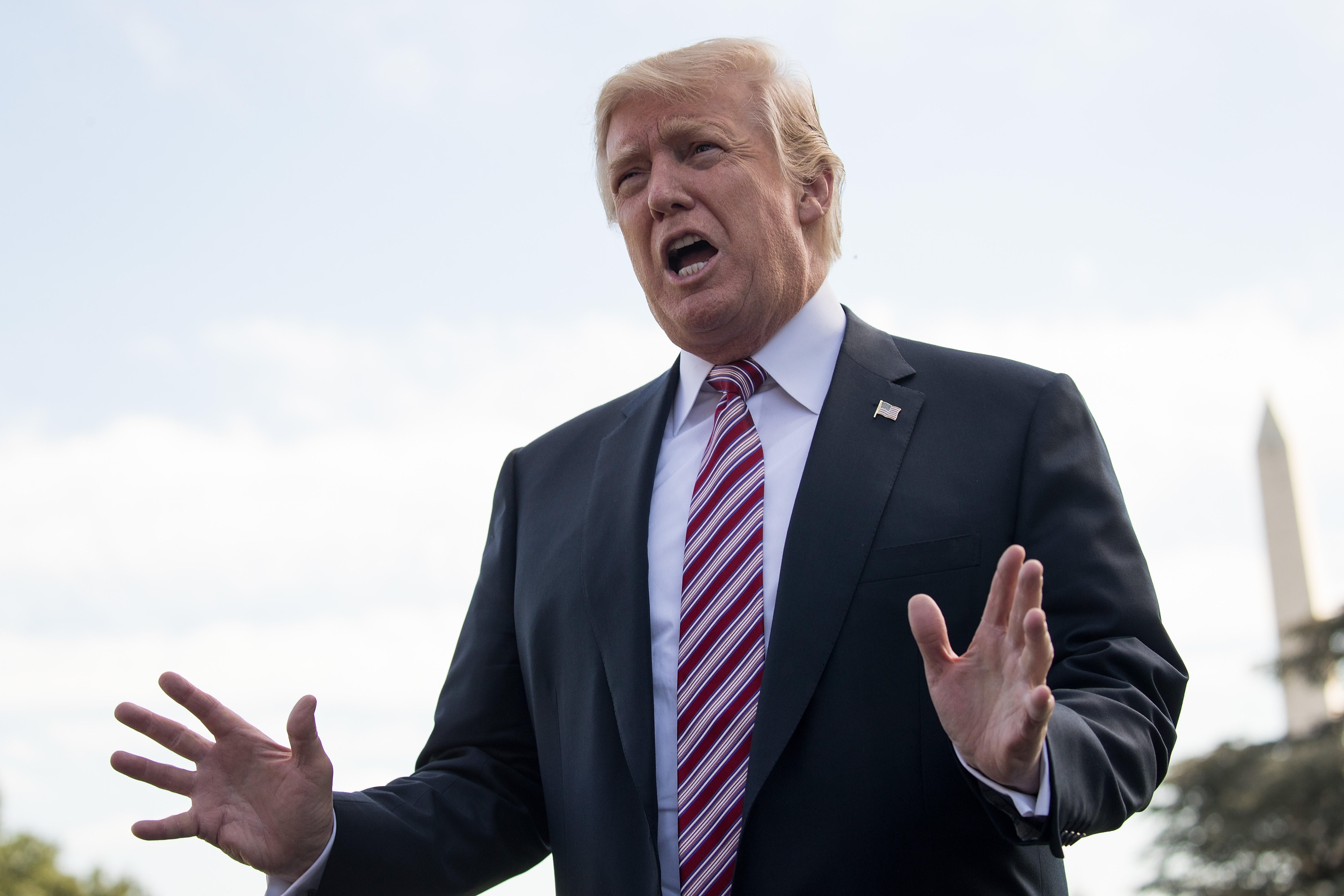 Trump tax overhaul plan would benefit wealthy art collectors
WASHINGTON -- For art aficionados, President Donald Trump's tax plan paints a pretty picture.
The president's tax overhaul proposal — which he has pitched as a boost for hardworking farmers and truckers — would repeal the federal estate tax paid by people who inherit multimillion-dollar estates. That break could benefit art collectors gazing upon pricey collections of Rothkos and Basquiats.
Under current rules, the first $11 million of an estate is exempt for a married couple. Art lovers with pricier collections may seek to lessen the tax liability for their heirs by selling or donating their art or placing it in a trust. Otherwise, their heirs may end up selling off art to pay the IRS.
Without the estate tax, it would be easier for people to keep collections in the family. Such a shift in the tax rules could have a ripple effect on the art market and slow the flow of art from private homes to museum walls.
Attorney Malcolm Taub, an expert in art law, said the elimination of the estate tax would end the tax issues when a collector dies, but could also "provide somewhat of a detriment" to museums, universities and other institutions that benefit from donations.
For now, Taub said, some clients are putting their financial plans related to art on ice.
"Estate planners and people in the industry are waiting to see how this happens," he said.
The president has outlined his tax plan in broad strokes for now, as Congress works out the details. Given lawmakers' struggles to enact major legislation, it remains unclear if Republicans can get a robust plan over the finish line.
Trump insists his plan will be a boon for middle-class families, specifically framing the estate tax repeal as a benefit for family businesses. In Pennsylvania recently, he promised to "protect thousands of family businesses by ending the crushing, horrible, and unfair estate tax, sometimes known as the death tax."
Added Trump: "That's a tax that has destroyed so many businesses and kept those businesses out of your family, your children, your grandchildren."
The White House did not respond to a request for comment on the implications for art.
Thanks for reading CBS NEWS.
Create your free account or log in
for more features.