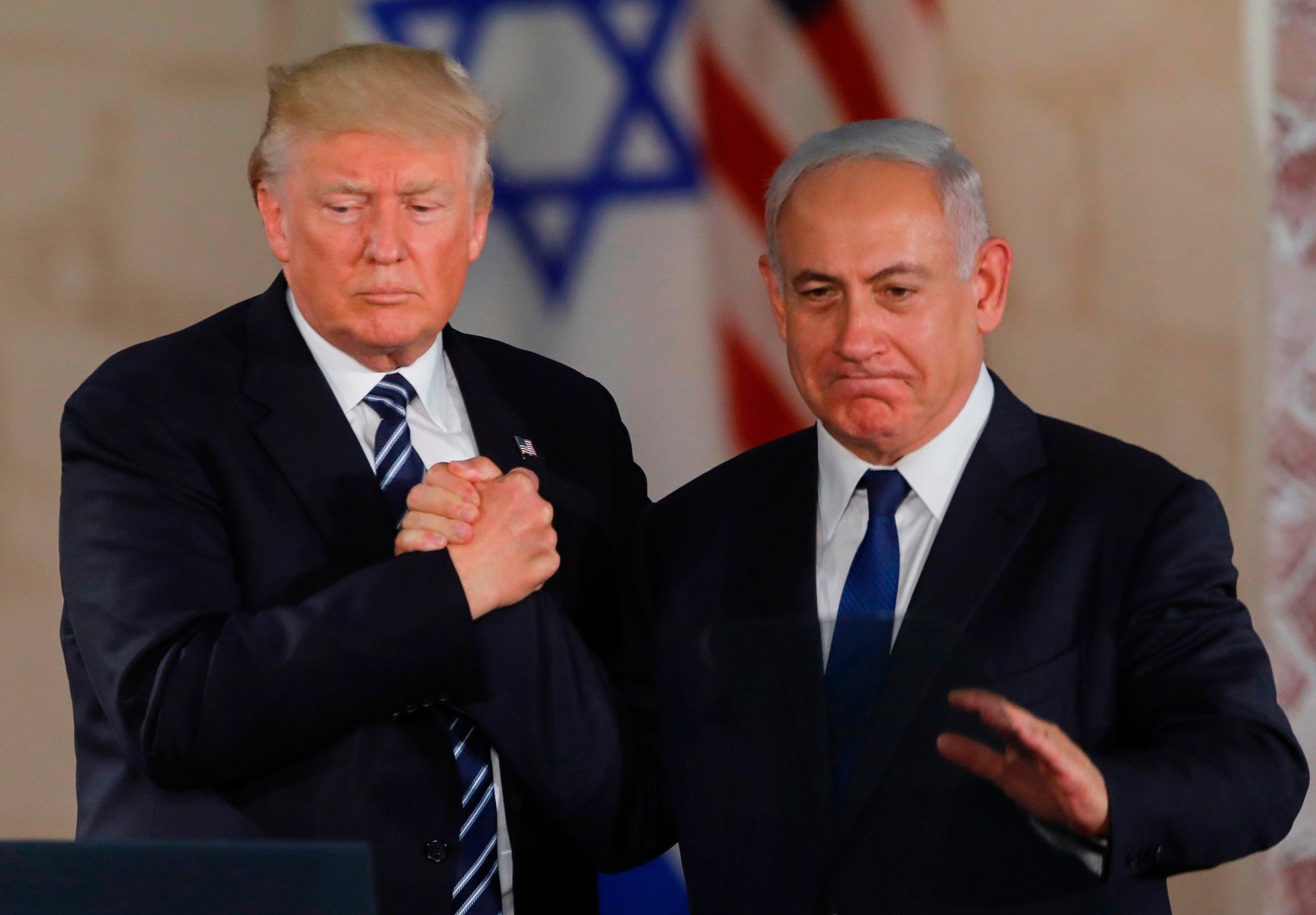 Trump reaffirms commitment to Israel, achieving peace in Middle East
President Trump ended his visit to Israel with a message of unity and commitment to defend the state of Israel.
In his final speech in Jerusalem before starting his next leg of his overseas trip, Mr. Trump reaffirmed "the unshakeable bond" between the U.S. and Israel.
"Israel is a testament to the unbreakable spirit of the Jewish people," Mr. Trump said. "One message resounds, and that is the message of hope, they have endured and they have thrived. I stand in awe of the accomplishments of the Jewish people and I make this promise to you my administration will always stand with Israel."
Mr. Trump said his visit to the region was one built around the idea of "bringing nations around the world to defeat terrorism, and hateful ideology that drives it so hard and so fast."
"Today I call upon all people, Jews, Christians and Muslims, every tribe, every creed, to draw inspiration from this ancient city, to set aside our sectarian differences, to overcome oppression and hatred and give all children dignity and hope," Mr. Trump said.
Mr. Trump also reaffirmed his commitment to stopping Iran from developing nuclear weapons and preserving Israel's security in the region.
"Iran's leaders routinely call for Israel's destruction -- not with Donald J. Trump. Believe me," said Mr. Trump to a round of loud cheers and applauds in support. "I like you too," he joked.
"We are telling you right now that Iran will not have nuclear weapons."
While no concrete plans for achieving peace in the Middle East were hashed out during Mr. Trump's visit, he was confident that both Israelis and Palestinians are "ready to reach for peace" and "make a deal."
"We know both Israelis and Palestinians seek lives of hope for their children, we know peace is possible if we put aside pain and disagreement of past and commit together to resolving crisis," said Mr. Trump.
But Israeli Prime Minister Benjamin Netanyahu, who spoke before Mr. Trump, fiercely criticized Palestinian Authority President Mahmoud Abbas, saying he hopes he heeds the moral principles the U.S. president has laid out on this trip.
"And as you said this morning, Mr. President, funding and rewarding terrorism must end," Netanyahu said. "Standing next to you, President Abbas condemned the horrific attack in Manchester. Well -- I hope this heralds a real change, because if the attacker had been Palestinian and the victims had been Israeli children, the suicide bomber's family would have received a stipend from the Palestinian Authority. That's Palestinian law. That law must be changed. "
Mr. Trump's comments of peace and security come after a deadly explosion left 22 dead at an Ariana Grande concert in Manchester, England Monday evening.
In a Tuesday tweet and his remarks in Jerusalem, Mr. Trump reiterated his calls to "drive out terrorists" and defend the citizens and people of the world from "heinous attacks upon humanity."
In a statement following his call with British Prime Minister Theresa May, Mr. Trump reassured the Prime minister that "Ameircans stand with the people of the United Kingdom" and offered aid in the UK's investigation into the attack.
Thanks for reading CBS NEWS.
Create your free account or log in
for more features.