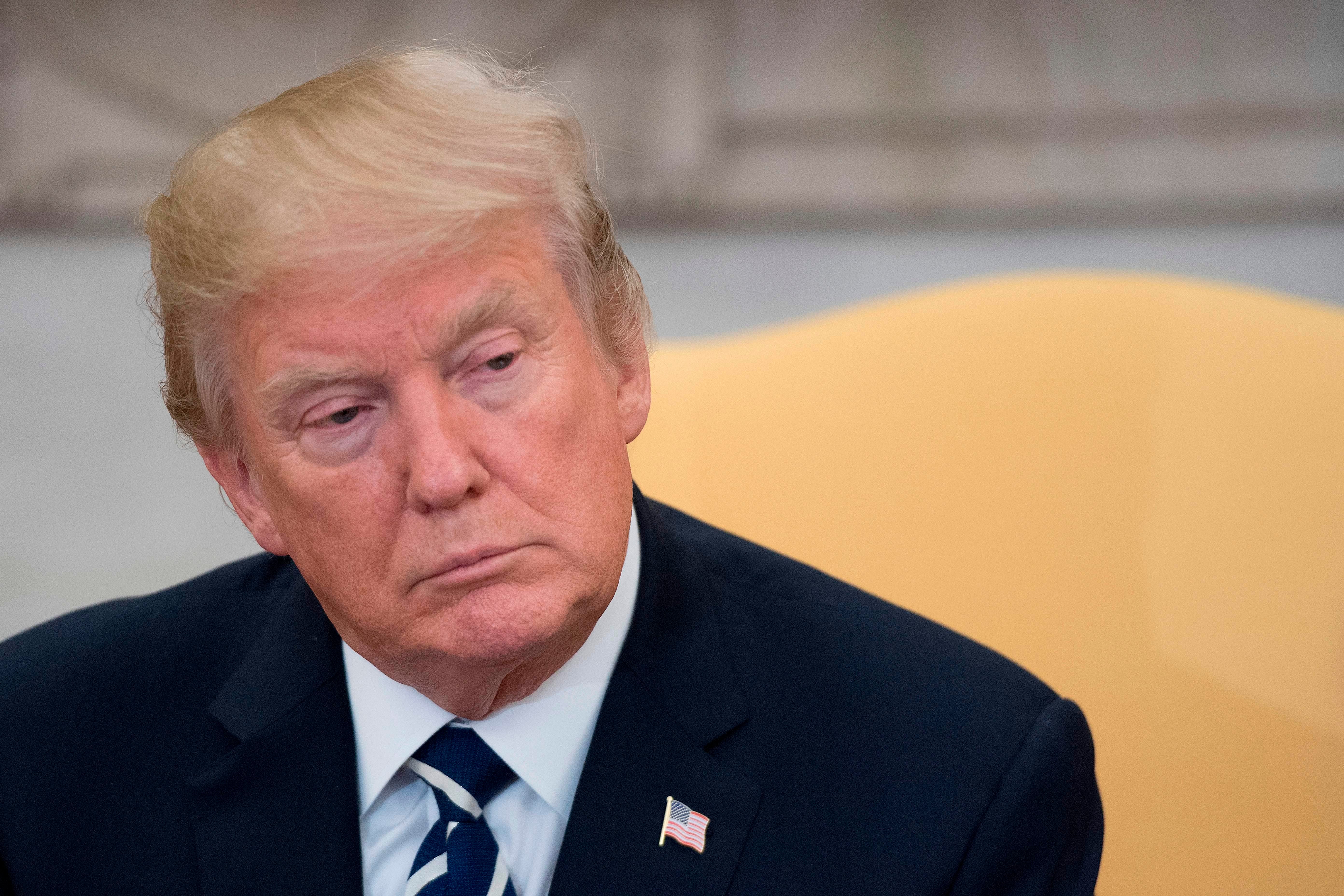 Trump addresses train accident involving GOP House members at WH meeting
President Trump said a few words about the train accident involving members of Congress Wednesday as he held a White House meeting with American taxpayers. The train, which was carrying Republican members of Congress to their retreat at the Greenbrier Resort in West Virginia, struck a garbage truck at about 11:20 a.m. in Crozet, Virginia.
The president said he had spoken with House Speaker Ryan after the crash and said members of Congress were "doing pretty good."
"The train accident was a tough one – tremendous jolt. And they're proceeding to their conference," the president said. He explained to reporters in the Oval Office that the train had hit a truck going at a "pretty good speed." Mr. Trump said he expects to have a "full report as to what it looks like" soon.
According to a statement from the U.S. Department of Transportation, there was "one confirmed fatality" caused by the accident. The president told reporters that the driver of the truck had been killed.
"It's very sad to see that. But they're going on to the conference and I'll be going to West Virginia – great state – I'll be going there. I'll be going tomorrow and we'll be together but it was a pretty rough hit. That's what they all tell me. A few of the folks. They say it was tough," he added. There were only a few minor injuries reported among the train passengers.
The president then welcomed a group of American workers to talk about how the administration's tax plan has impacted them directly.
"Since the passage of the historic Tax Cuts and Jobs Act in December, more than 275 companies nationwide have announced bonuses, raises, expanded benefits, or new jobs as a result of the bill," White House deputy press secretary Lindsay Walters said in a statement before the meeting.
The meeting with U.S. workers followed Mr. Trump's first State of the Union address Tuesday evening, in which he touted the passage of the tax measure.
The following people attended Wednesday's meeting:
John Anfinson, Woodbury County, Iowa, employed by Anfinson Farm Store, which awarded $1,000 bonuses and 5 percent pay raises to all full-time employees
China Edwards, Independence, Missouri, employed by Bank Midwest, which awarded $500 bonuses for full-time employees and $250 bonuses for part-time employees
William Harmon, Muscogee County, Georgia, employed by Total System Services, which awarded $1,000 bonuses to 11,500 employees
Jessica Melendez, Cleveland, Ohio, employed by Jergens Inc., which doubled its wage tables by 2 percent
Michael Porter, Columbus, Georgia, employed by Aflac, which increased the company's 401(k) match, from 50 percent to 100 percent on the first 4 percent of employee contribution, and made a one-time contribution of $500 to every employee's 401(k) plan
Patrick Sobers, Arapahoe County, Colorado, employed by National Bank Holdings Corporation, which awarded $1,000 bonuses to all of its non-commissioned associates who earn a base salary of less than $50,000 annually
Sue Wagner, Fort Collins, Colorado, employed by the Bank of Colorado, which provided $1,000 bonuses to all full-time associates
Thanks for reading CBS NEWS.
Create your free account or log in
for more features.