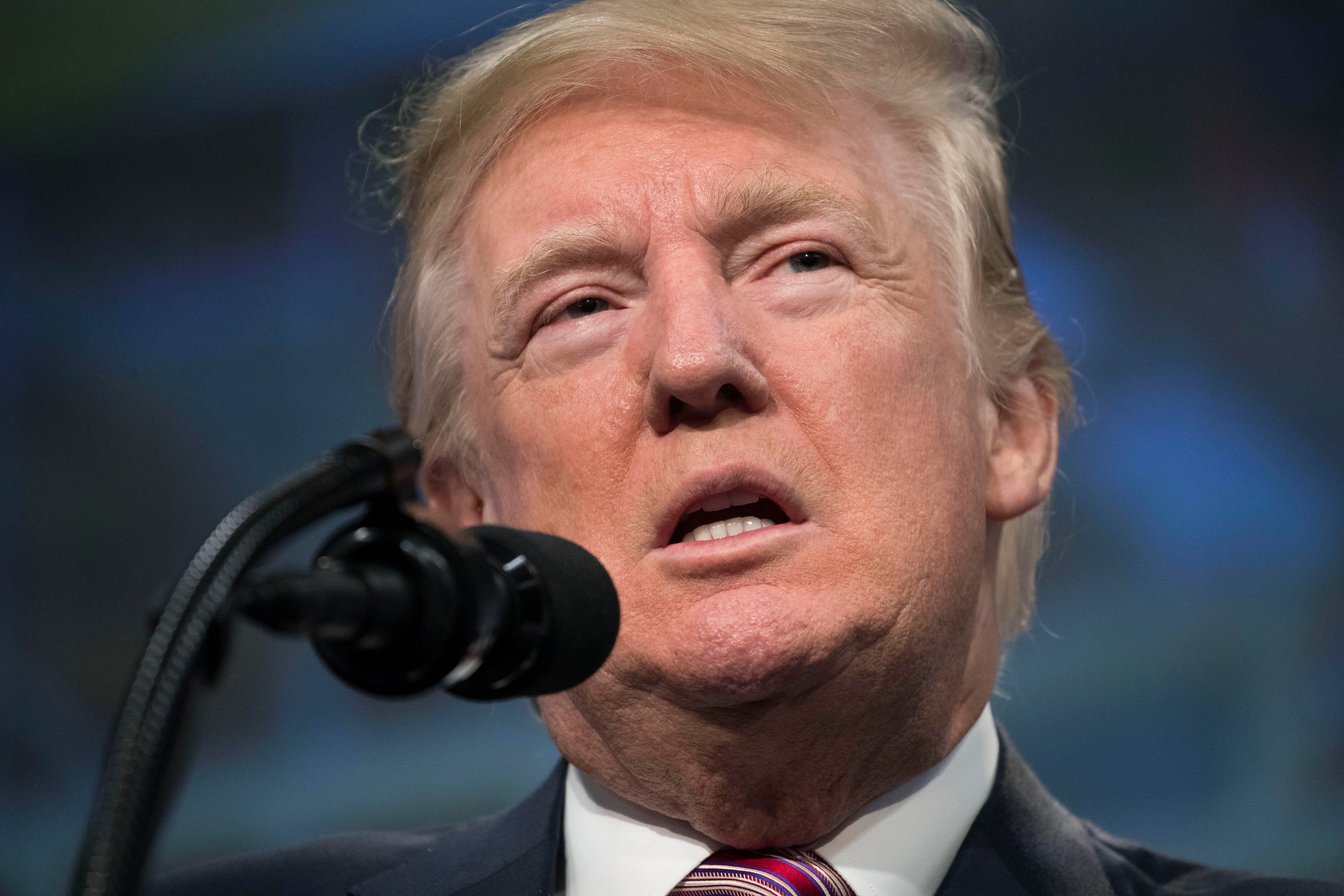 Trump disputes hurricane death toll in Puerto Rico, blames Democrats for making him "look bad"
President Trump is defending his administration's response to the devastating hurricane in Puerto Rico last year, disputing new findings that Hurricane Maria killed far more people than initially believed. It's the latest defense since Mr. Trump on Tuesday claimed that federal response to Hurricane Maria in Puerto Rico was an "unsung success."
"3000 people did not die in the two hurricanes that hit Puerto Rico. When I left the Island, AFTER the storm had hit, they had anywhere from 6 to 18 deaths. As time went by it did not go up by much. Then, a long time later, they started to report really large numbers, like 3000..." Mr. Trump tweeted.
In a subsequent tweet, Mr. Trump claimed that the reporting was "done by the Democrats in order to make me look as bad as possible when I was successfully raising Billions of Dollars to help rebuild Puerto Rico."
"If a person died for any reason, like old age, just add them onto the list. Bad politics. I love Puerto Rico!," he added.
According to the independent analysis commissioned by the governor of Puerto Rico and conducted by researchers at George Washington University's Milken Institute School of Public Health, an estimated 2,975 more deaths than normal were recorded on the island from September 2017 to February 2018, compared to the government's first estimate of 64 deaths as a result of the hurricane.
The study explains that the initial tally only took into account deaths directly attributed to causes like flying debris, floods and drownings — not the increase in mortality from other causes related to the storm and conditions in its aftermath. "Damaged infrastructure and power and telecommunication outages presented major challenges" for residents, medical workers and officials to report these deaths at the time, the report states.
The death records were provided by the Puerto Rico Vital Statistics Records division of the Puerto Rico Department of Health. The study found that those in low-income areas, and elderly men, were at greatest risk of dying as parts of the island remained without power and electricity for months after the storm.
In an interview with CBSN Thursday, Puerto Rico Governor Ricardo Rossello addressed the president's comments: "I have to say that neither the people of Puerto Rico nor the victims, deserve their pain to be questioned." He also pushed back against the administration's account of its response to Hurricane Maria: "There could be no 'fantastic' response as long as we are treated as second class citizens."
Florida Republican Gov. Rick Scott refuted the president's tweeted claims and voiced support for Rossello, tweeting, "I disagree with @POTUS– an independent study said thousands were lost and Gov. Rosselló agreed. I've been to Puerto Rico 7 times & saw devastation firsthand. The loss of any life is tragic; the extent of lives lost as a result of Maria is heart wrenching. I'll continue to help PR."
San Juan mayor and frequent Trump critic Carmen Yulín Cruz also tweeted in response to the president, "This is what denial following neglect looks like: Mr Pres in the real world people died on your watch. YOUR LACK OF RESPECT IS APPALLING!"
House Democrats responded to the president's accusation on Twitter, saying "President Trump won't acknowledge the thousands of Americans who died on his watch. And even worse, Republicans have no interest in holding this administration accountable and ensuring that Congress is prepared to respond to these disasters."
The president's comments come as his administration prepares to battle yet another potentially life-threatening storm with Hurricane Florence approaching the Carolina coast. Mr. Trump appeared confident that the federal response would be on par to his other "A pluses" in Texas and Florida, assuring those in the path of the storm: "We'll handle it, we're ready, we're able."
Thanks for reading CBS NEWS.
Create your free account or log in
for more features.