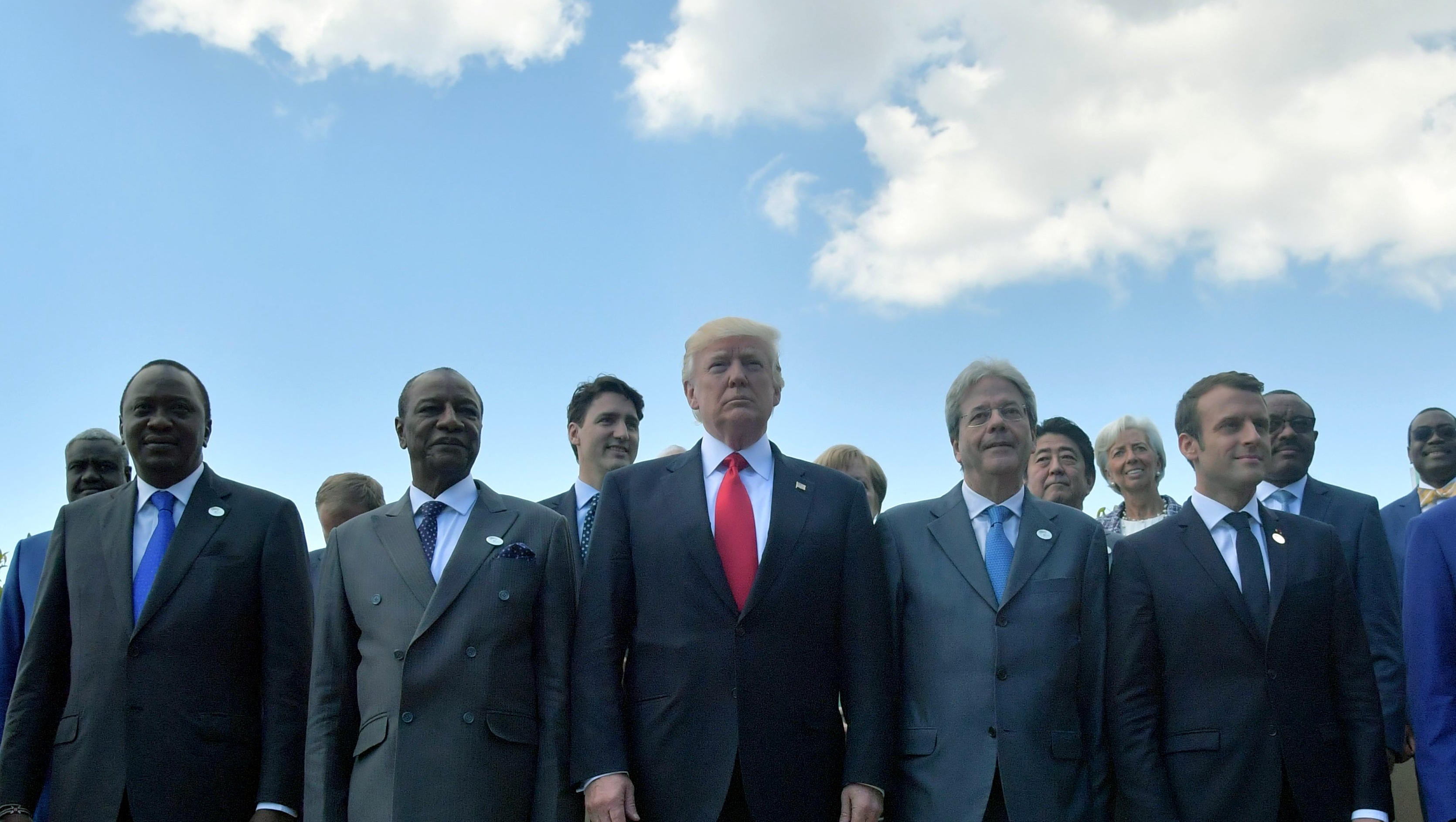 Trump delays decision on Paris climate agreement at G7 summit
President Trump announced on Twitter he will delay a decision on whether the U.S. will withdraw from the Paris climate accords until next week, a move that led leaders of Group of Seven (G7) countries to declare the U.S. is "not in a position to join the consensus" around the agreement.
Mr. Trump, who campaigned on backing out of the deal, is now "spending time on the Paris agreement" and "continuing" to engage with other world leaders, White House Economic Council Director Gary Cohn told reporters in a press conference Saturday.
"He is spending time on climate, he is spending time on the Paris agreement," Cohn said.
Earlier this week, Cohn said the president's views on climate were "evolving" after meeting with other world leaders, but Cohn didn't clarify what he meant by that. On Saturday, Cohn was asked whether the president believes economic growth and a safer climate are compatible goals, and said he isn't inside the president's head.
"What you're asking me to do is tell you what's inside the president's mind, and I'm not qualified to do that," a seemingly frustrated Cohn told reporters.
European leaders have used the president's time abroad as a last-ditch effort to persuade Mr. Trump to stay in the climate accord, which was adopted by nearly 200 nations in 2015. The pact is aimed at reducing carbon emissions.
But a communique released by G7 leaders meeting in Taormina, Sicily, made clear they have been unsuccessful thus far.
"The United States of America is in the process of reviewing its policies on climate change and on the Paris agreement and thus is not in a position to join the consensus on these topics," the communique says. "Understanding this process, the heads of state of the government of Canada, France, Germany, Italy, Japan and the United Kingdom and the presidents of the European Council and of the European Commission reaffirm their strong commitment to swiftly implement the Paris agreement, as previously stated at the Ise-Shima Summit."
Mr. Trump has long been a critic of climate change. In November 2012, he tweeted that the "concept of global warming was created by and for the Chinese in order to make U.S. manufacturing non-competitive." And criticizing climate change in favor of broader American energy production was a key theme of his campaign.
Senate Democrats have been urging the president to keep the U.S. in the agreement.
Thanks for reading CBS NEWS.
Create your free account or log in
for more features.