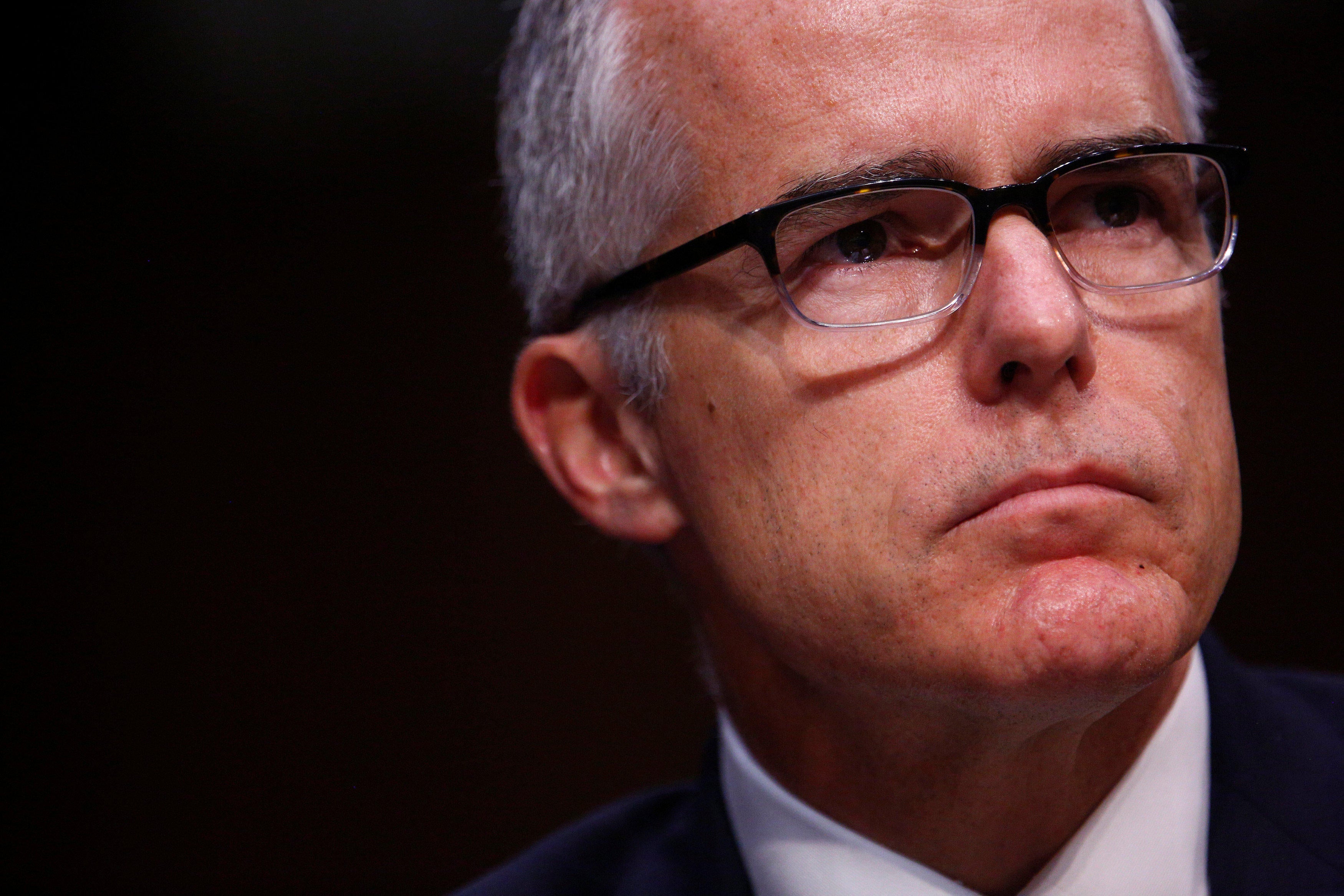 After Comey firing, Trump asked acting FBI director how he voted
Following the firing of former FBI Director James Comey, President Trump reportedly inquired of then-acting director Andrew McCabe whom he voted for in the 2016 presidential election during a personal Oval Office meeting, a senior law enforcement official confirms to CBS News' Paula Reid. During the meeting, which took place in May of 2017 after Comey was fired, McCabe had insisted he didn't vote, according to the official.
The meeting, first reported by the Washington Post, appears to mirror similar events surrounding Comey's firing, who was asked to take a loyalty oath during his own private meeting with the president soon after the inauguration. Comey had turned down the pledge and felt that conversation was the beginning of his downfall within the Trump administration.
The Post, citing several current and former U.S. officials, reports that Mr. Trump had also expressed his anger with McCabe over his wife's ties to the Clinton family during the May meeting.
McCabe's wife, Jill McCabe, received $500,000 in donations in 2015 from Virginia Gov. Terry McAuliffe, a close ally of the Clintons, in her bid for statewide office. Republicans asked why McCabe didn't remove himself from the Clinton email probe, perceiving a conflict of interest. McCabe's wife's campaign ended months before he become involved with the investigation, according to the FBI.
The Post writes that the conversations between Mr. Trump and McCabe are now of particular interest to special counsel Robert Mueller.
Revelations of the meeting come one day after reports that current FBI Director Christopher Wray had threatened to resign from his post after being pressured by the Trump administration to fire McCabe.
Axios reported that Wray had threatened to leave his position if forced to remove McCabe under growing pressure by Attorney General Jeff Sessions. Sessions was urged by Mr. Trump to put pressure on Wray.
CBS News confirmed, through a person familiar with the matter, that Sessions did indeed pressure Wray to replace McCabe, although that source was unaware whether Wray threatened to to resign over it.
On Tuesday, Mr. Trump denied that Wray ever threatened to resign over the McCabe matter.
"No. He didn't at all. He did not even a little bit," Mr. Trump said. "Nope. And he's gonna do a good job."
Thanks for reading CBS NEWS.
Create your free account or log in
for more features.