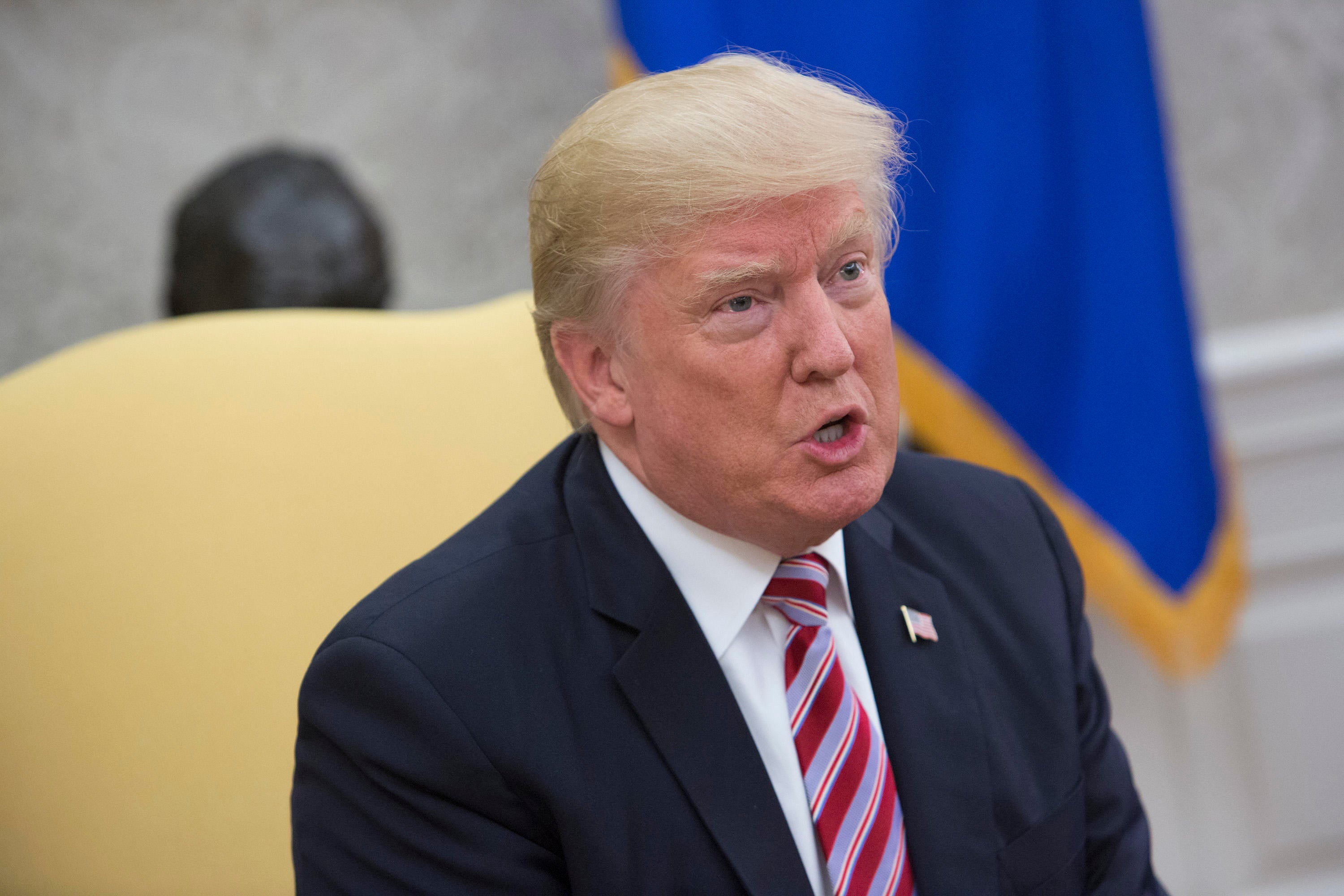 Trump again says there are "pretty bad dudes on the other side"
President Trump, in language that echoed his controversial comments following the racially motivated violence in Charlottesville last month, said Friday that "you have some pretty bad dudes on the other side also."
He was telling reporters about the "great talk" he had Wednesday with Sen. Tim Scott, of South Carolina, the only black Republican in the Senate, who had said that Mr. Trump's moral authority had been compromised by comments he made suggesting that blame for the unrest in Charlottesville was shared by "both sides" - white supremacists and counter-protesters alike.
"What has happened since then with Antifa, you look at really what's happened since Charlottesville, a lot of people are saying, in fact, a lot of people have actually written, 'Gee, Trump might have a point,'" Mr. Trump said on Air Force One on the way back from Florida, where he had met with first responders and visited with victims of Hurricane Irma.
Antifa are leftist groups that often skirmish with right-wing demonstrators at protests. The two sides frequently come to blows, and Antifa has been blamed for a numerous acts of street violence.
CBS News' Nancy Cordes spoke with Scott after his meeting with the president, and she asked him if Mr. Trump felt remorse over his remarks.
"He's obviously reflected on what he has said, on his intentions and the perception of those comments," Scott told her. "I'll let him discuss how he feels about it, but he was certainly very clear that the perception that he received on his comments was not exactly what he intended with those comments."
After the president's remarks Thursday, the South Carolina senator's office said Scott had been "very, very clear about the brutal history surrounding the white supremacist movement and their horrific treatment of black and other minority groups."
Expecting the president to change his rhetoric "based on one 30-minute conversation is unrealistic," Scott's office said in its statement.
"Antifa is bad and should be condemned, yes, but white supremacists have been killing and tormenting black Americans for centuries. There is no realistic comparison," the statement continued.
Thanks for reading CBS NEWS.
Create your free account or log in
for more features.