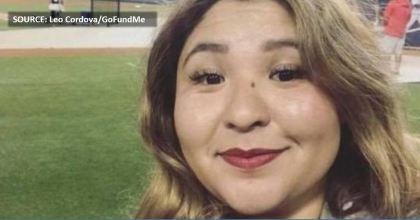 Chief: Police bullet killed Trader Joe's employee during L.A. gunbattle
LOS ANGELES -- Los Angeles Police Chief Michel Moore says a store worker killed in a gunbattle before a suspect took hostages in a Trader Joe's supermarket was hit by an officer's bullet. Moore told reporters Tuesday the suspect fired at officers Saturday after crashing a car outside the market and the officers returned fire.
Moore says the suspect, 28-year-old Gene Evin Atkins, earlier shot and wounded his 76-year-old grandmother at their South Los Angeles home and fled in a car, taking with him a teenage girl who was grazed by a bullet.
After exchanging gunfire with police, Atkins ran into the store and took about 40 people hostage, police said.
Police released several minutes of body camera and dash-cam video that showed Atkins leading officers on a high-speed chase, during which officers say he's shooting at them.
Moore said two LAPD officers who had been pursuing the suspect "returned fire in defense of their lives" and to prevent him from "harming other individuals," reports CBS Los Angeles.
The chief says 27-year-old store employee Melyda Corado had run to the front of the store with others at the time of the crash and was near the suspect when she was shot by an officer's bullet.
The officers fired eight rounds in returning Atkins' gunshots, Moore said.
The fatal bullet first hit Corado's arm, then entered her body.
"I'm sorry to report that we've now determined through our forensic investigation, that one of the officers' rounds struck Ms. Corado as she was exiting the market and was in close proximity to Atkins," Moore said. "Ms. Corado ran back into the store and collapsed behind the manager's desk."
The videos show Atkins running from his car after the crash and shooting at officers as they duck for cover behind the doors of their police car and return fire. They then position themselves behind a cement wall on the far end of the store's parking lot as Atkins shoots three times from inside the store.
In deciding whether to open fire, the officers had to consider whether the suspect, amid what was already a long-running series of violent events, would become an active shooter in a market crowded with weekend shoppers, Moore said.
"Those officers' actions to stop him, the split-second decisions they had to make, I recognize how they will forever go through their lives debating whether that was what they had to do," Moore said. "I believe it's what they needed to do in order to defend ... the people in that store and to defend themselves."
Atkins appeared in court Tuesday to face more than 30 charges, including one count of murder, six counts of attempted murder, 13 counts of false imprisonment of hostages and one count of felony evading. His arraignment was postponed to August 14, and his bail was set at $18.7 million, reports CBS Los Angeles.
Even though he is not accused of firing the bullet that killed Corado, prosecutors said he was charged with murder under a legal rule that his actions prompted a series of events leading to her killing.
Grieving family members, co-workers and customers on Sunday remembered Corado as lively, hardworking and always smiling. A makeshift memorial of flowers, candles and notes grew on the sidewalk outside of the store.
"Yesterday marks the saddest day in Trader Joe's history as we mourn the loss of one our own," company spokeswoman Kenya Friend-Daniel said in a statement.
The violence began when Atkins shot the grandmother several times at their South Los Angeles home after she complained that he had too many television sets on, said a cousin, Charlene Egland.
The grandmother, Mary Elizabeth Madison, was taken to a hospital in critical condition. Egland said she had surgery and was improving Sunday.
Madison raised Atkins from the age of 7.
Atkins, who has two daughters, bounced between several jobs, including working as a security guard, but had been repeatedly fired, Egland said.
His grandmother had tried to help him find employment and "was just trying to make him do better," she said.
Atkins' cousin Deshon Hayward told CBS Los Angeles their grandmother was attempting to speak at the hospital, trying to find out what happened.
"That was her baby," Hayward told the station. "He can't be in his right mind.[…] What's going on? What made you do this?"
Thanks for reading CBS NEWS.
Create your free account or log in
for more features.