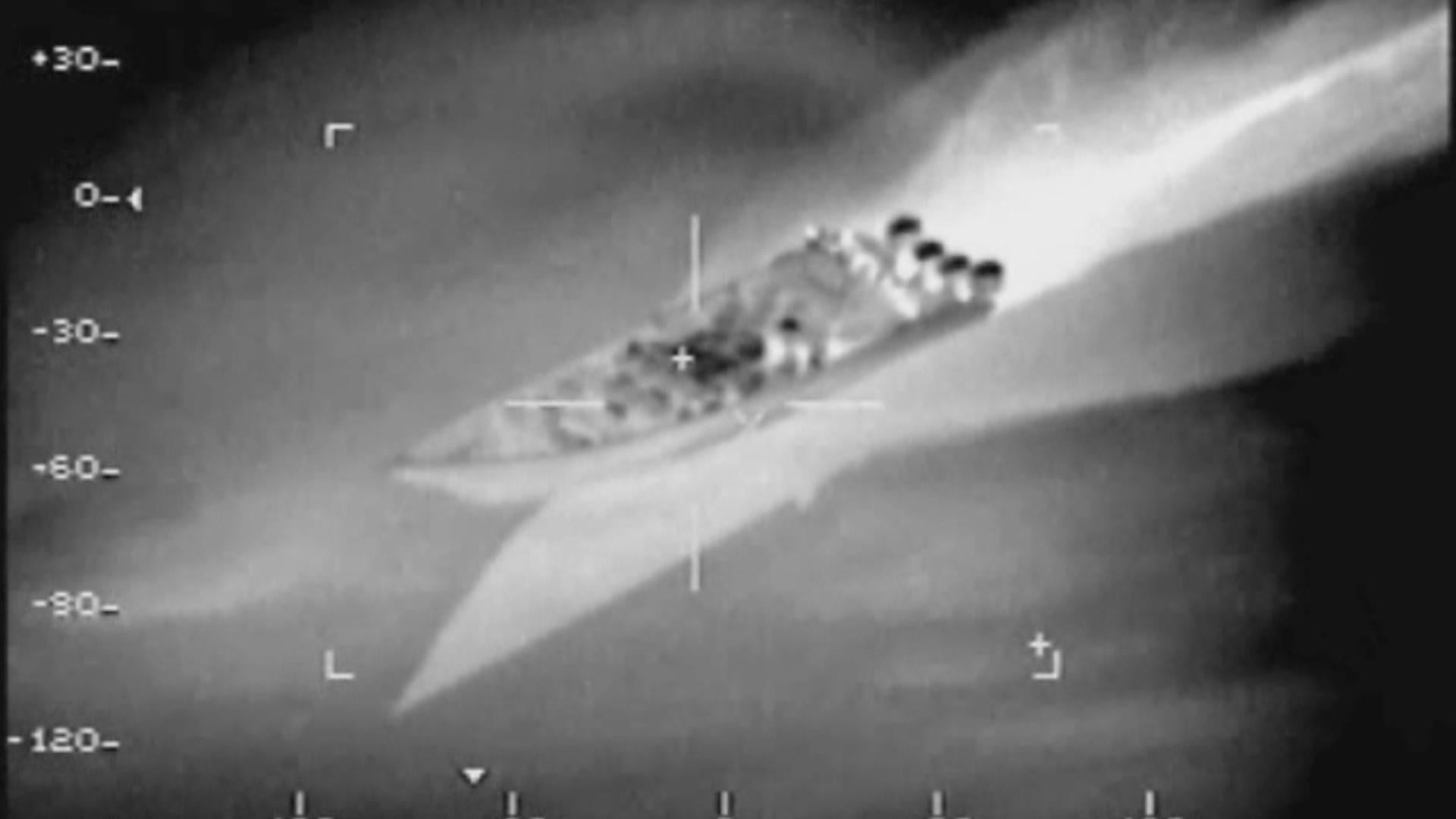 How Key West task force tracks "tsunami of cocaine" about to hit U.S. and global markets
A wave of cocaine may be about to hit the United States, according to a Coast Guard admiral.

On Monday, "CBS This Morning" showed you Colombia's record growth of coca, the raw ingredient in cocaine. Coca production surged nearly 20 percent in Colombia between 2015 and 2016. Much of it is ultimately bound for the U.S. The U.S. stopped four metric tons of cocaine in the eastern Pacific this past weekend alone.
Coast Guard Adm. Christopher Tomney is the director of Joint Interagency Task Force South, the Western Hemisphere's nerve center for tracking drug traffickers, reports CBS News correspondent Manuel Bojorquez.
"I talk about it as really an approaching tsunami of cocaine getting ready to hit the global market," Tomney said.
The center is based in Key West, Florida, where tourists visiting the island's famed southernmost point seem largely unaware of what's happening daily on the other side of the fence. From here, an alphabet soup of government agencies, military branches and 17 different nations works together to find, track and target drug traffickers where they're most vulnerable.
"Out on the high seas, when they're hundreds of miles away from shore," Tomney said, "these traffickers have no place to run. They have no place to hide. They're out in plain sight."
Tomney showed us the paths taken for drugs moving into the U.S. and other parts of the world.
"As you see where the lines get really thick. If you were to break this out, you're really talking thousands of events that we monitored last year," Tomney said.
"How much of that are you able to stop?" Bojorquez asked.
"Very little," Tomney said, adding, "Three out of every four events that we have awareness of, we have no asset to go after."
"They're getting through," Bojorquez said.
"They're getting through," Tomney responded. "We need more ships. We need more aircraft is the bottom line."
Ships like the Coast Guard Cutter James, which we visited on its way to the eastern Pacific.
"Our last patrol, we were able to bring 16 tons of cocaine back," Capt. Mark Fedor said. "It was worth about $420 million. Nearly enough to pay for this ship. And that was just in about a 45-day period."
Fedor commands the most sophisticated ship in the Coast Guard's fleet.
"We have a lot of different sensors that can tell us what's going on around us," he said. "So we'll issue the orders to launch the helicopter, to launch the small boats, and then we vector them into those targets."
Armed helicopters are key to the endgame – flying low alongside go-fast boats, many times at night, to shoot out the engines.
"You can see on this side here, the entry point where a sniper round has gone in," Tomney said. "And this has been very effective technique."
But the smugglers have developed techniques of their own – like "Bigfoot."
"'Bigfoot' is what we term a self-propelled semi-submersible," Tomney said.
These low-profile semi-submersibles are harder to spot and carry tons more cocaine.
"Probably a week does not go by that we don't have a report somewhere throughout the region of these types of vessels on the water," Tomney said.
Last year, the task force set an all time record, stopping 285 metric tons of cocaine – but it's only a fraction of the total flow.
"It's very frustrating for the men and women of this task force knowing we could be doing so much more," Tomney said. "But it really comes down to a series of choices. … How much do we want to make this a priority?"
Ultimately, their goal is to dismantle the trafficking networks, which can be used to move anything, not just drugs. But because of aging ships and aircraft, the task force may have even fewer resources next year.
Thanks for reading CBS NEWS.
Create your free account or log in
for more features.