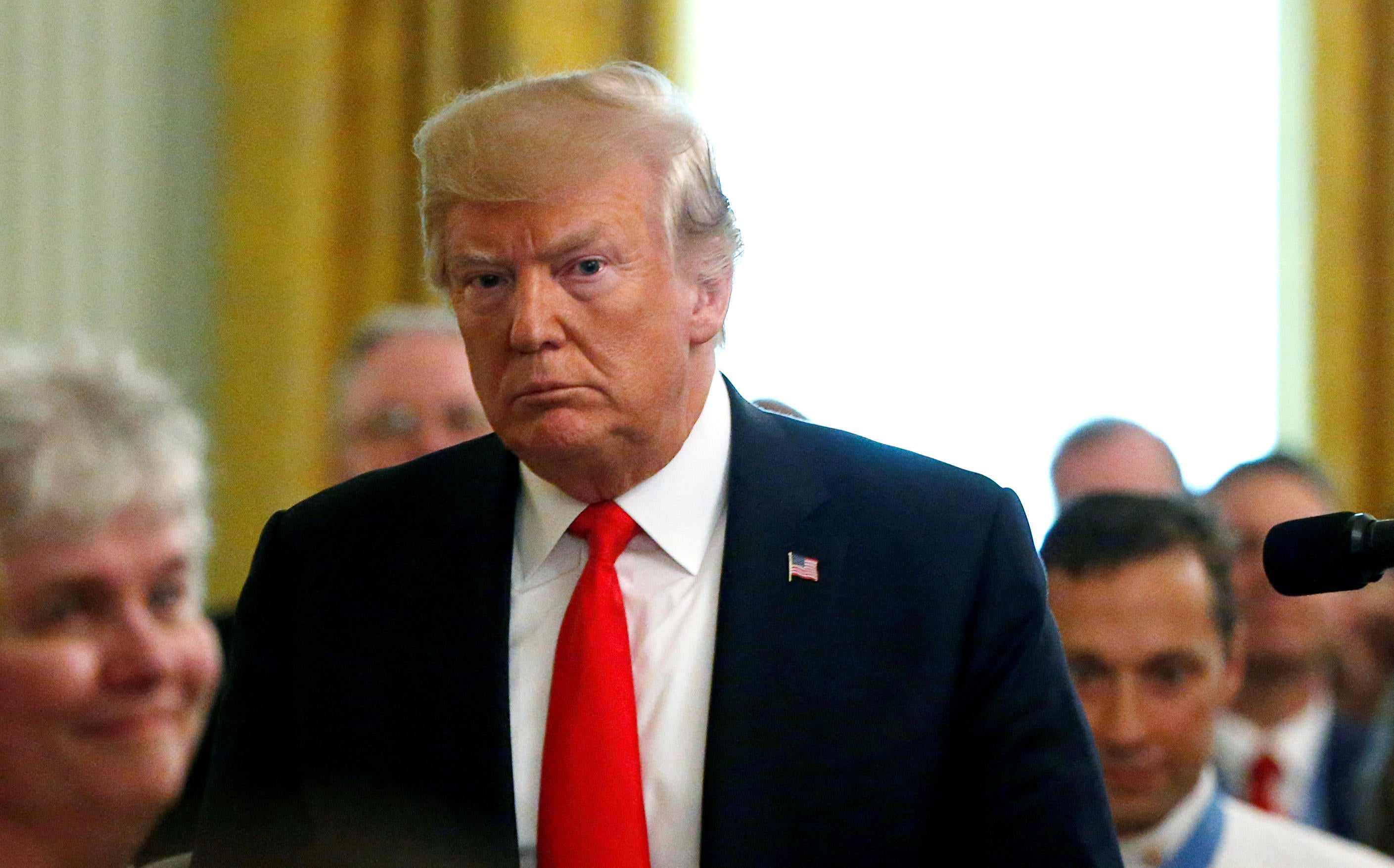 Top Trump confidant Allen Weisselberg granted immunity, called to testify
Allen Weisselberg, one of President Trump's top private sector confidants, has been granted immunity in connection with the investigation that led to Michael Cohen's guilty plea earlier this week, CBS News' Jeff Pegues confirmed Friday. Weisselberg was called to testify before a federal grand jury.
The news was first reported by The Wall Street Journal.
Weisselberg, who has worked for Mr. Trump for decades, is the chief financial officer of the Trump Organization. The Trump Organization did not answer CBS News' request for comment.
Cohen pleaded guilty earlier this week to eight counts in connection with hush-money payments he orchestrated to two women who said they had sexual encounters with Mr. Trump before the 2016 election. Mr. Trump has been insistent that he had nothing to do with the payments and learned of them only after they were made. He also denies having a sexual relationship with either of the women, former Playboy playmate Karen McDougal and and adult film star Stephanie Clifford, who is known as Stormy Daniels.
As CFO of the Trump Organization, Weisselberg helped reimburse Cohen for his $130,000 payment to Daniels. According to the Journal, citing people familiar with Weisselberg's thinking, he did not know that the money was to go to Daniels. Weisselberg also arranged for Cohen to receive a $35,000-a-month retainer in January 2017.
Weisselberg once served on the board of the Miss Universe Organization, which Mr. Trump used to own. Mr. Trump sold it in 2015 after owning it for nearly two decades.
Despite his relatively low profile, Weisselberg did appear on one episode in the second season of Mr. Trump's "The Apprentice."
Weisselberg was also mentioned on a recording released last month by a lawyer for Cohen in which Cohen and Mr. Trump discuss paying for McDougal's story. "I've spoken with Allen Weisselberg about how to set the whole thing up," Cohen is heard saying on the tape. McDougal's story had already been purchased by American Media Inc., the publisher of the National Enquirer, months before the conversation took place.
The Manhattan District Attorney's office has opened an investigation and is considering pursuing criminal charges against the Trump Organization, a person familiar with the matter confirmed to CBS News' Pat Milton on Friday. The DA's investigation comes in light of statements made by Cohen during his guilty plea proceeding in federal court this week.
The investigation in its preliminary stages would look into whether the Trump Organization falsified business records of reimbursements payments to Cohen. No determination has made made at this time whether criminal charges are merited.
DA's consideration of pursuing charges against the Trump Organization was first reported by the New York Times.
In his 2005 book "Think Like a Billionaire," Mr. Trump lavished praise on Weisselberg. "Allen Weisselberg, my chief financial officer, has to be one of the toughest people in the business when it comes to money. When I was having some financial problems in the early 1990s, I called Allen into my office and told him there would be tough times ahead. The banks were about to cut off our funding. Allen said, 'No problem,' and went back to his office, where he proceeded to renegotiate almost every payment from that point forward," Mr. Trump wrote
"He did whatever was necessary to protect the bottom line -- and refused to succumb to the pressures of risk."
CBS News Eleanor Watson contributed to this story.
Thanks for reading CBS NEWS.
Create your free account or log in
for more features.