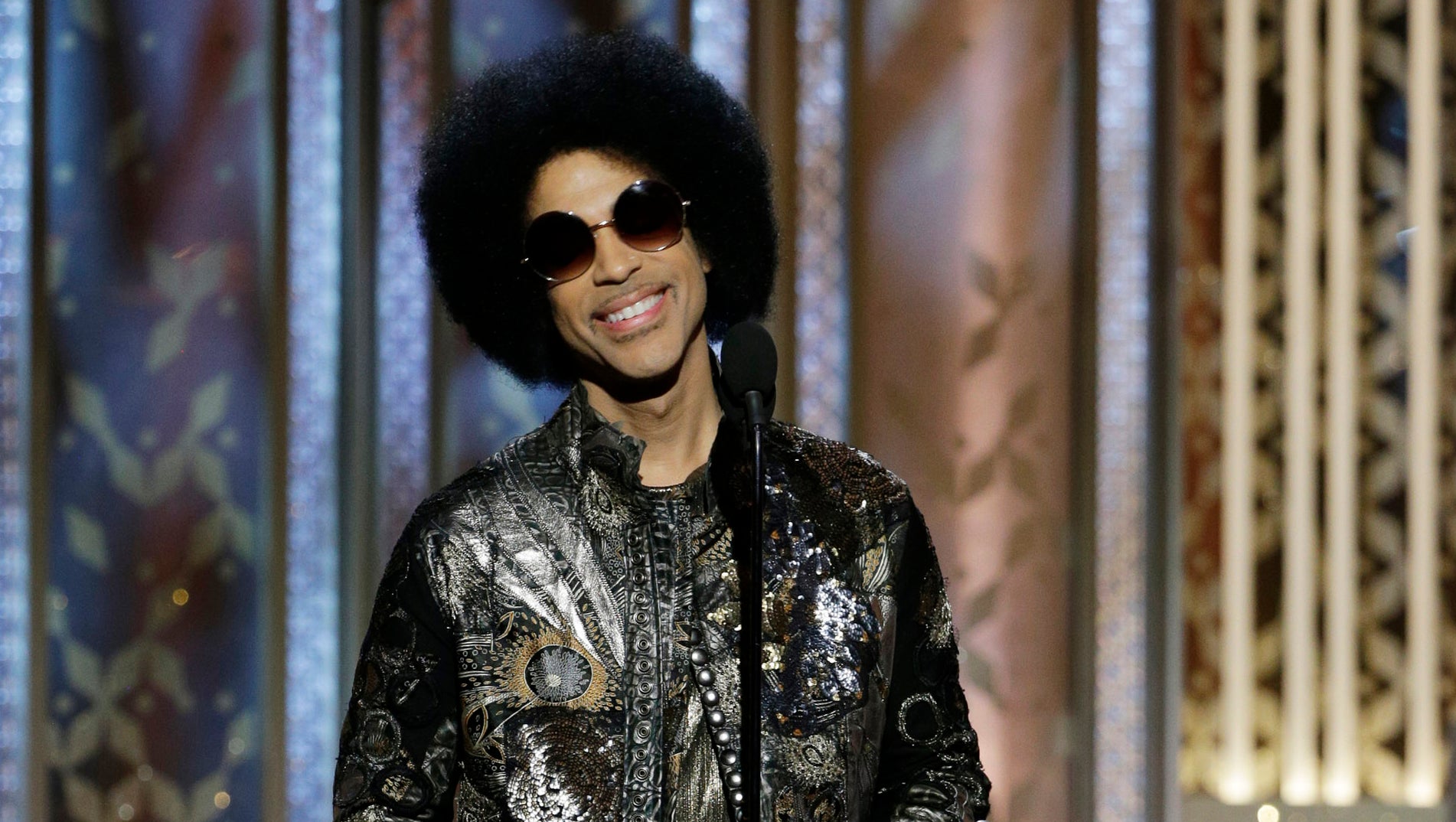 Top social moments of the 2015 Golden Globes
Television and film were celebrated at the 72nd Golden Globe Awards with big wins from "The Grand Budapest Hotel," "Boyhood" and "Birdman" in the film categories. "Fargo" and "The Affair" took home TV honors as did stars from "Downton Abbey" and "Jane the Virgin."
Facebook has tallied the top social moments of the 2015 Golden Globes. Check it out below:
1. Prince presents for best original song; Common & John Legend win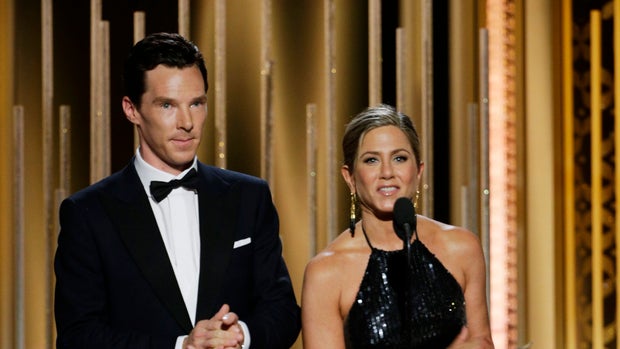 Surprise! It's Prince. The singer made a pop-up appearance -- to much applause (who's cooler than Prince?) -- at the Golden Globes Sunday. He crowned the winners of best original song: Common and John Legend's "Glory" from "Selma."
Common got serious in his acceptance speech, saying, "I am the hopeful black woman who was denied her right to vote (and) I am the caring white supporter killed on the frontlines of freedom...I am the unarmed black kid who maybe needed a hand but was instead given a bullet. I am the two fallen police officers murdered in the line of duty."
2. Jamie Dornan & Dakota Johnson present; Joanne Frogatt wins best supporting actress
"Downton Abbey" is back on TV in the United States, and actress Joanne Frogatt started the year off with a bang, scoring the best supporting TV actress honor at the Globes.
3. "Transparent" wins Best Comedy or Musical
Streaming shows are clearly on the rise. The Amazon original series "Transparent" was not only named the best TV comedy or musical, but its star Jeffrey Tambor also took home an acting trophy. Well-deserved!
4. Jennifer Lopez & Jeremy Renner present; Billy Bob Thornton wins for best actor in a miniseries
"Fargo" also had a good night, winning best TV miniseries or movie, while series star Billy Bob Thorton scored the best actor win. "Fargo" will have a season 2 -- new cast, new plot.
5. Ricky Gervais presents & Amy Adams wins for Best Actress in a Musical or Comedy
Ricky Gervais proved once again that he's just plain funny. The former Globes host felt right at home, showing up onstage -- drink in hand -- cracking jokes and acting giddy. We'll have what he's drinking!
6. Amy Poehler & Tina Fey opening
Comedy duo Amy Poehler and Tiny Fey really have this hosting thing down. Three times? It's certainly a charm for these gals, who nailed their opening with jokes, a few jabs and even some uncomfortable Cosby impersonations. Too bad they're hanging up their Globes emcee hats after this year.
7. Jared Leto presents & Patricia Arquette wins for Best Supporting Actress
He's still rocking that long hair (this time braided!), yet we're still dreaming of his sexy hair from those Jordan Catalano days. Alas, Leto took the stage with a heartfelt message, paying tribute to the victims of the Jan. 7 attack in Paris.
"To our brothers, sisters, friends and families in France, our thoughts, our prayers, our hearts are with you tonight," Leto said. "On vous aime. Je suis Charlie."
8. Kevin Spacey wins Best Actor, Drama for "House of Cards"
Someone had to do it.
"House of Cards" actor Kevin Spacey dropped the F-bomb during his acceptance speech for best actor in a drama series. "This is the eighth time I've been nominated," said the 55-year-old actor. "I cannot f------ believe I won." Congrats Frank Underwood! Let the revenge begin.
9. Bill Hader & Kristen Wiig present; "Birdman" wins for best original screenplay
"Birdman" surprisingly didn't win the Golden Globe for best picture, musical or comedy. That went to Wes Anderson's "The Budapest Hotel," but the buzzy Michael Keaton film did take home best screenplay.
10. Lily Tomlin & Jane Fonda present; Jeffrey Tambor wins for Best Actor in a Comedy
Lily Tomlin and Jane Fonda had a little fun while onstage at the Golden Globes -- chatting about men in comedy.
Fonda, said, "You know, it's nice--it's nice--that men, at last, are getting the recognition they deserve for being good at comedy." Tomlin added, "I know, I know. Finally, we can put at rest that negative stereotype that men just aren't funny."
Tambor, meanwhile, was thrilled to hear his name called. "This is big," he said. "This is much bigger than me"
Tell us: What was your favorite Golden Globes moment?
Thanks for reading CBS NEWS.
Create your free account or log in
for more features.