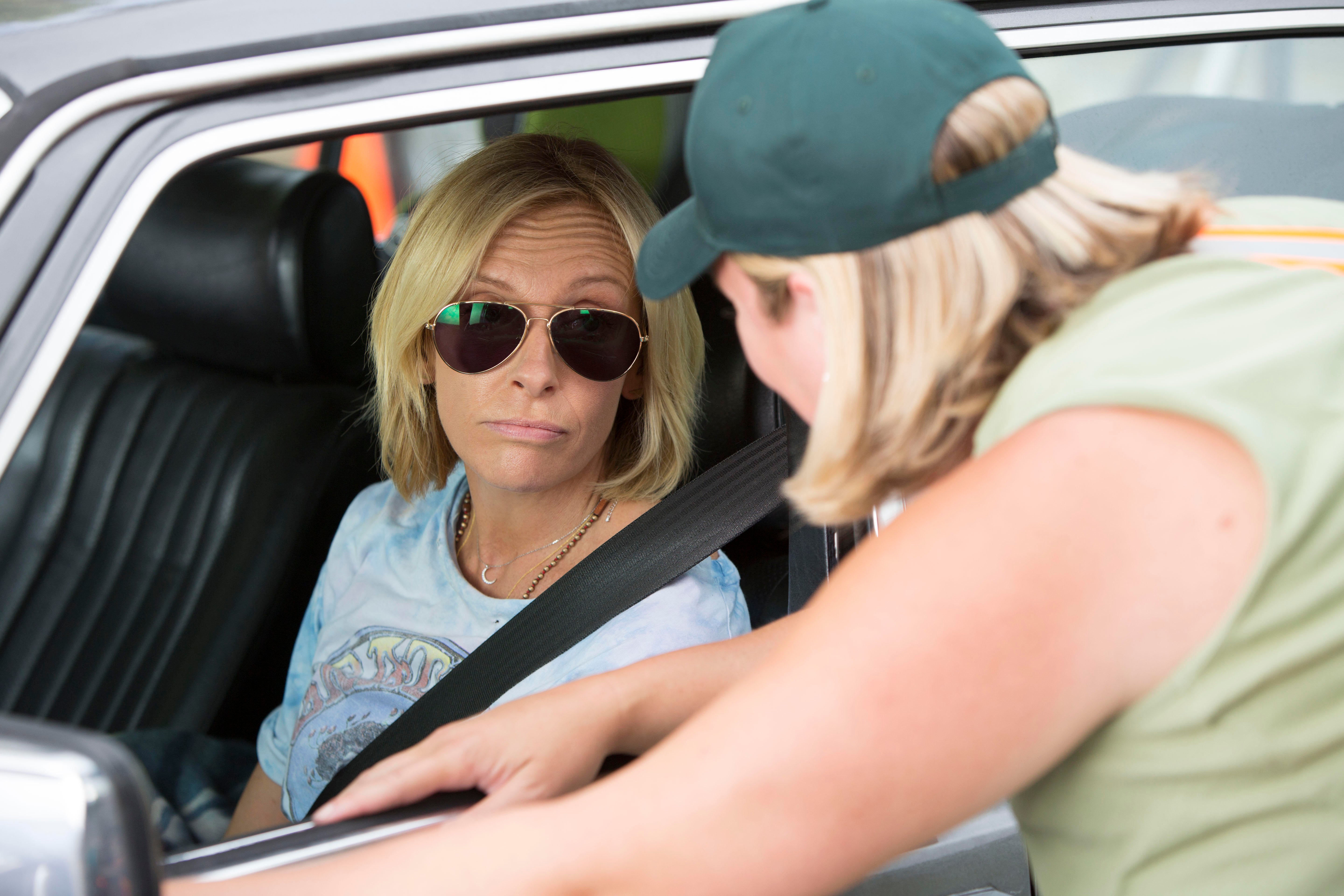 Toni Collette: "I've never had so much fun on a set"
Every now and then, moms want to have a bit of their own fun, and that's exactly what the four women do in new movie "Fun Mom Dinner." The women decide to take a hiatus from the daily crush of mom life to spend a night out together. What they don't expect is that their harmless dinner date quickly turns into an unforgettable night and a lasting friendship between them all.
Toni Collette, Molly Shannon, Bridget Everett and Katie Aselton are all smiles in the new comedy led in front of and behind the camera by a group predominately composed of women.
"When I read the script I couldn't put it down and I wasn't disappointed when we started shooting," Collette recently told CBS News. "I had the time of my life."
Collette plays Kate, the mother of four young boys in the film. She talked with CBS News about how why she feels this movie is much more than a night full of jokes between the women.
"I think this story is so beautiful and has such a gorgeous heart. The humor comes from a very real place. It's about connection, female friendships and the way they connect with one another and themselves to try and balance out all the roles they play in life," said Collette.
The crew behind the film helped strengthen the bond between all four women even when the cameras weren't rolling. The story was written by Julie Rudd and directed by Althea Jones; it marks the feature film debut for them both.
Collette said being surrounded by so many women on set made for a film shoot unlike any other she has experienced in the past.
"It was a really great atmosphere, I can't remember laughing so much on set," says Collette.
"I think people have made a lot of noise over the past several years about the imbalance in the film industry. The changes though are really quite evident now. Especially if you look at the films we've seen this summer. It has been awhile and the tide is finally turning. It is just so great to have more women on screen and behind the camera."
"Fun Mom Dinner" is now in select theaters and available on VOD.
Thanks for reading CBS NEWS.
Create your free account or log in
for more features.