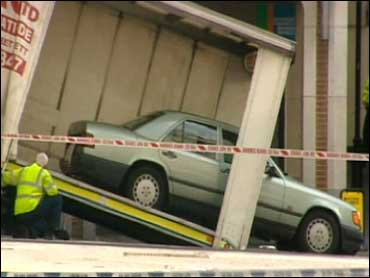 Timeline: Artificial Hearts
Follow the development of the artificial heart from the first heart-lung machine in 1953 to the implantation of the first self-contained artificial heart.
---
1953:
A heart-lung machine designed by Dr. John Gibbon is used in a successful open-heart surgery, demonstrating that an artifical device can temporarily mimic the functions of the heart.
1964:
The National Heart, Lung and Blood Institute sets a goal of designing a total artificial heart by 1970.
1966:
Dr. Michael DeBakey of Houston successfully implants a partial artificial heart.
1967:
Dr. Christiaan Barnard performs the first successful human heart transplant. The patient, 53-year-old dentist Louis Washkansky, dies 18 days after surgery in South Africa.
1969:
A total artifical heart is implanted into a patient by Dr. Denton Cooley of the Texas Heart Institute. The patient gets a heart transplant three days later but then dies a day and a half later.
1982-85:
Dr. William DeVries carries out a series of five implants of the Jarvik total artificial heart. The first patient, Barney Clark, survives for 112 days. Only four others received the Jarvik as a permanent replacement heart; one, William Schroeder, lived 620 days, dying in August 1986 at age 54. Other patients received the Jarvik as a temporary device while awaiting heart transplants.
1994:
The Food and Drug Administration approves the Left Ventricular Assist Device, which helps failing hearts continue to function.
2000:
A man in Israel becomes the first recipient of the Jarvik 2000, the first total artificial heart that can maintain blood flow in addition to generating a pulse.
2001:
Doctors at Jewish Hospital in Louisville, Ky., implant the first self-contained, mechanical heart replacement into a patient. The device, called the AbioCor, is battery powered and the size of a softball.
© MMI The Associated Press. All Rights Reserved. This material may not be published, broadcast, rewritten, or redistributed
Thanks for reading CBS NEWS.
Create your free account or log in
for more features.