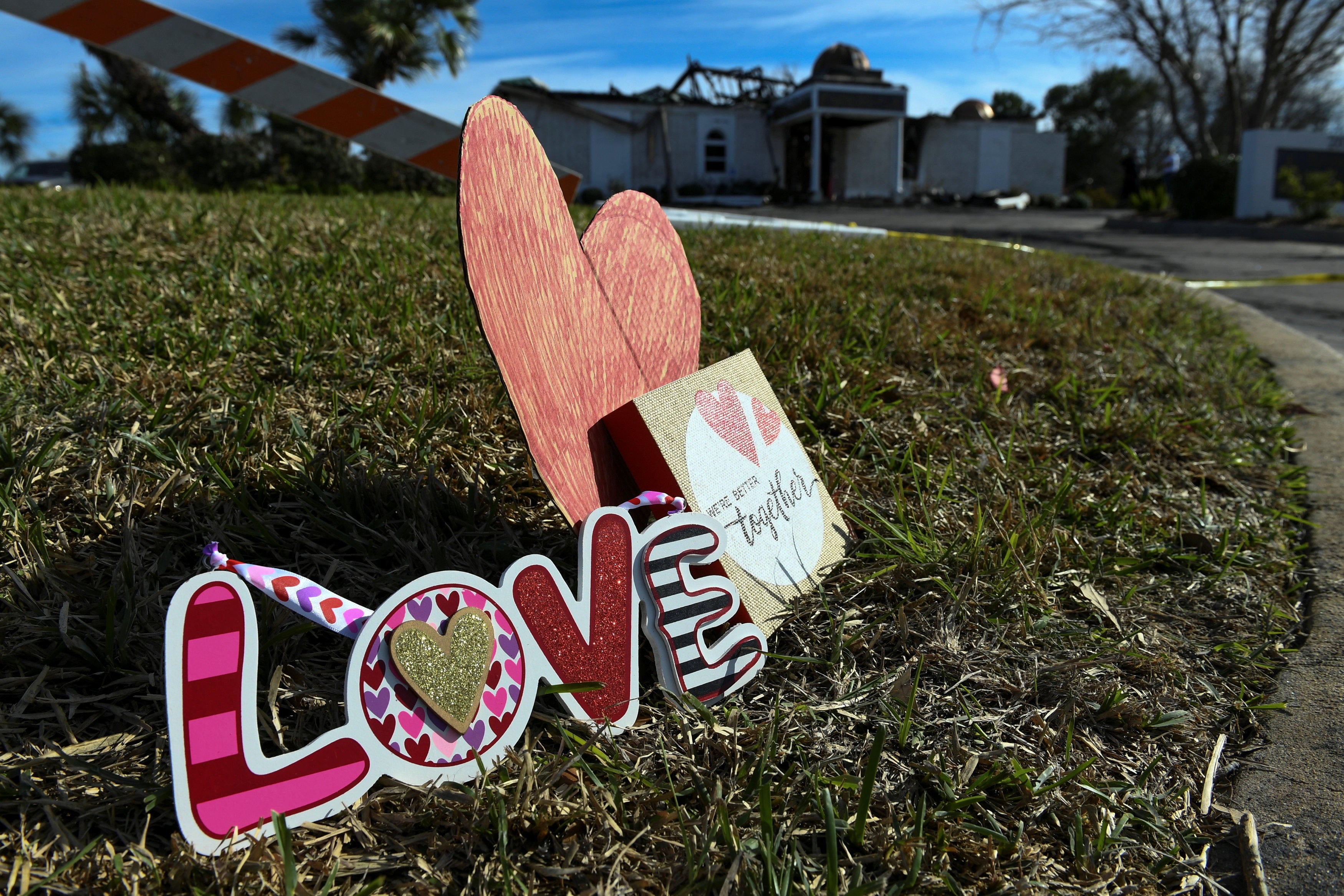 More than 20,000 chip in to rebuild Texas mosque that burned to the ground
Thanks to the kindness of thousands of strangers, a Texas mosque that was destroyed in a fire on Saturday already has the funds it needs to rebuild.
The Islamic Center of Victoria in Texas started a GoFundMe campaign hours after the building burned down. Within three days, the center surpassed its $850,000 fundraising goal, receiving nearly $1 million in donations by more than 20,000 people by mid-Tuesday morning.
"Today our faith in humanity has been rekindled again!" the Islamic center posted on Facebook Sunday. "The thousands of messages, prayers and donations from all over the globe have been phenomenal."
The center also thanked those who drove from Houston, San Antonio, Corpus Christi and Fort Worth to join a gathering that was held in wake of the fire.
Dozens of people left messages of support on the group's page.
"I am so sorry for the loss of your mosque," one user wrote. "I offer my small donation in the name of peace and love and all things that make America truly great."
"We all are one. Much love, light and peace," another commented.
Victoria Fire Marshal Tom Legler asked for help from the Texas Fire Marshal's Office and the Bureau of Alcohol, Tobacco, Firearms and Explosives to determine what caused the blaze. The incident remains under investigation.
The Texas office of the Council on American-Islamic Relations also said it would monitor the investigation.
"Because of growing anti-Muslim bigotry in our nation, and because of the recent spike in hate incidents targeting Islamic institutions and individuals, we urge investigators to keep the possibility of a bias motive for this fire in mind," CAIR-Houston Executive Director Mustafaa Carroll said in a statement.
Islamic Center of Victoria President Shahid Hashmi, who's lived in Victoria 32 years, said the congregation of about 140 has had few other problems.
"When 9/11 happened, Muslims and non-Muslims, we all got together," he said. "Of course, we will rebuild."
On Tuesday, the Islamic center announced it would be working with Axis Demolition, a local company that offered a "huge" discount to help tear down the charred building.
"Let the healing begin!" the Islamic center said.
Thanks for reading CBS NEWS.
Create your free account or log in
for more features.