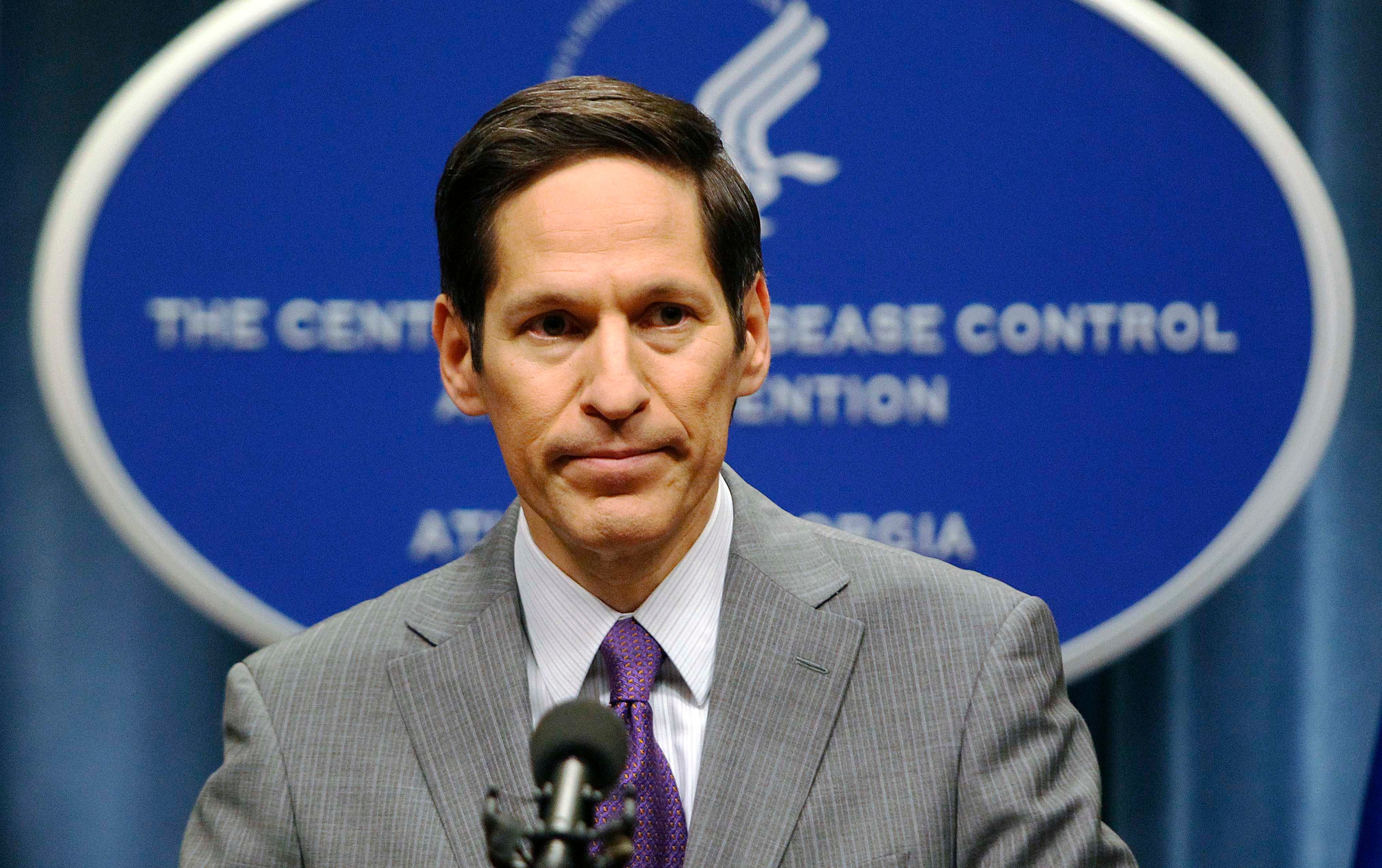 Thomas Frieden, former CDC director, arrested on sex abuse charge
NEW YORK — Thomas Frieden, a former director of the U.S. Centers for Disease Control and Prevention (CDC), has been arrested in New York on a sex abuse charge. Frieden was arrested Friday morning in Brooklyn, the New York Police Department said.
Frieden, who also is a former New York City health commissioner, surrendered to face charges that he grabbed the buttocks of a 55-year-old woman he knew in his home last October. The woman reported it in July, and he was taken into custody after an investigation. Frieden is charged with forcible touching, sex abuse and harassment.
A statement released Friday on behalf of Frieden said the allegation "does not reflect" his "public or private behavior or his values." It notes his "lifetime of service to improve health around the world."
Frieden leads a global health nonprofit called Resolve to Save Lives, an initiative of Vital Strategies. José L. Castro, the President and CEO of Vital Strategies, issued a statement saying the company "greatly values the work Dr. Frieden does to advance public health and he has my full confidence."
"I have known and worked closely with Dr. Frieden for nearly 30 years and have seen first-hand that he has the highest ethical standards both personally and professionally. In all of my experiences with him, there have never been any concerns or reports of inappropriate conduct," Castro said.
Castro said that earlier this month an external expert investigated every staff member on the Resolve to Save Lives team for inappropriate behavior and found "no incidents of workplace harassment."
Frieden was a CDC disease investigator in 1990 when he was assigned to New York City and worked on a large outbreak of drug-resistant tuberculosis. He stayed, taking a job heading the city's tuberculosis control. In 1996, he began working in India with the World Health Organization on tuberculosis control.
Frieden became New York City's health commissioner in 2002 and was known for his aggressive measures to attack chronic diseases. In 2003, New York banned smoking in almost all workplaces, a precedent-setting move that inspired other cities to do the same. In 2006, it became the first U.S. city to ban restaurants from using artificial trans fats and required hundreds of eateries to post calorie counts on their menus.
In 2009, former President Barack Obama's administration picked Frieden to head the CDC. Frieden led U.S. public health efforts during a range of high-profile national and international health crises, including pandemic flu, Ebola and Zika. Frieden was CDC director until January 2017, when he resigned as part of the turnover to President Trump's administration.
In September 2017, Frieden announced he had moved back to New York City to head the $225 million Resolve to Save Lives initiative, housed at the nonprofit global health organization Vital Strategies.
Thanks for reading CBS NEWS.
Create your free account or log in
for more features.