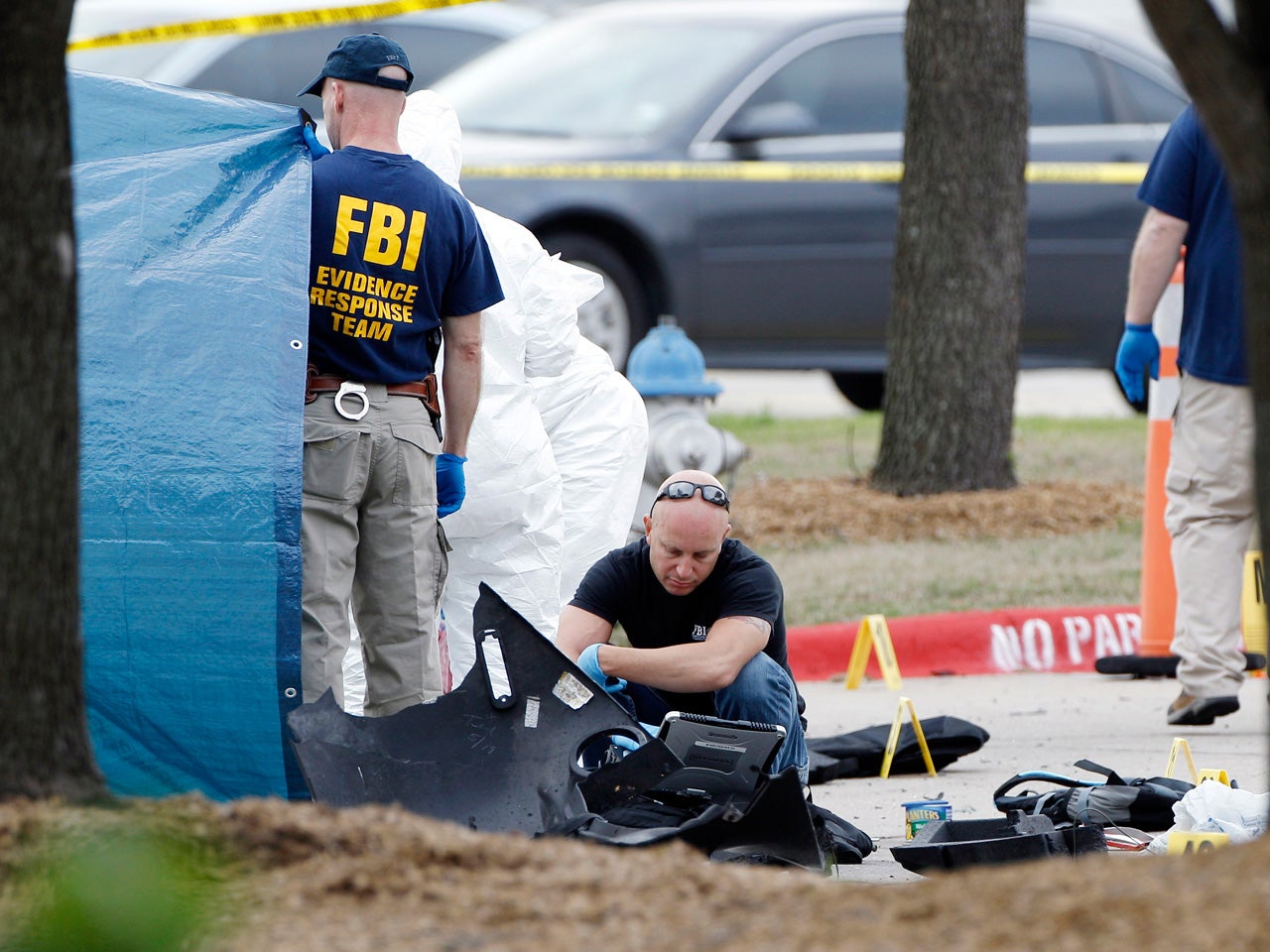 Third man charged in Texas cartoon contest attack
PHOENIX - A Phoenix-area man has been charged with helping plan an attack on a provocative Texas cartoon contest featuring depictions of the Prophet Muhammad that ended with the two shooters' deaths last month.
An indictment filed in federal court in Phoenix last week alleges that Abdul Malik Abdul Kareem hosted the gunmen in his home beginning in January and provided the guns they used in the May 3 shooting.
Nadir Soofi and Elton Simpson were roommates in Phoenix and drove to Garland, Texas, to attack the event featuring cartoons deemed offensive to Muslims. They were killed by police after they opened fire outside the contest, injuring a security guard. No one attending the event in suburban Dallas was hurt.
Kareem practiced shooting with Simpson and Soofi in the remote desert outside Phoenix between January and May, the indictment said. He hosted the gunmen and others in his home to discuss the contest and the shooters' plans to travel to Texas to attack the event, according to the indictment.
Kareem is charged with conspiracy, making false statements and interstate transportation of firearms with intent to commit a felony. He is also known as Decarus Thomas.
He was arrested by the FBI on June 11, and he's set for a court appearance Tuesday in Phoenix.
Soofi and Simpson left a long trail on the internet ahead of the attack.
CBS News correspondent Jeff Pegues reports investigators discovered the two had been in touch with known Islamic State of Iraq and Syria (ISIS) supporters.
Just before the attack Simpson tweeted his allegiance to ISIS with the hashtag #TexasAttack. That same day -- at about 4:00 p.m. -- the FBI says it sent a bulletin with photographs of Simpson, 31, and a license plate to local police in Garland.
Thanks for reading CBS NEWS.
Create your free account or log in
for more features.